Ducati will return to sporting the # 1 plate in 2023 in both MotoGP and Superbike, where Alvaro Bautista will wear the World Champion number on the track, after winning the title that eluded him in 2019, again on the Rossa of Borgo Panigale. A decision made known during the presentation this morning in Madonna di Campiglio, in which the Spaniard admitted that he had not consulted with Pecco, for the number to be applied to the latest evolution of the Panigale V4R.
"I decided before him, he chose it at the last minute, before the shooting - explained Alvaro - I chose it the week before, because it is a very important number, which cannot be chosen, but must be earned. So it's an extra motivation, a very nice personal challenge for this new season."
How does your mentality change now that you're a champion. Do you feel more pressure?
"At the moment I don't feel the pressure. I don't know if it's because I'm a little older than my rivals, but at the moment I'm not thinking so much about the result as spending as much time with the bike as possible and having fun. My goal is to train at my best, to ride the bike to the max and have fun in the saddle, because the result is only a consequence of your feeling and your motivation. I don't feel the pressure to win right now. I just want to ride the bike, because it's been two months since I've ridden on it, and rediscover the sensations I had to get off to the best start".
What will you do this winter to improve your performance?
"Apart from the celebrations with Ducati here in Italy, I have been working more or less as I have in recent years. Certainly everyone will improve and I have worked especially on the concentration and mentality front, as I have done in recent seasons. I don't know what the others did during the winter, but that's not my problem. I focus on myself, to try to be a better rider than last year, where I know I made some mistakes. I will try to improve in the areas where I struggled the most last season, but the most important thing is working with the bike. We'll have a new Panigale V4 and I don't expect big changes, but at the same time we'll need to work well in the first winter tests to get the most out of the first races. We'll see if we can be competitive in the winter tests and have a good feeling with the bike."
Do you only have certainties about this new bike or some doubts?
"I don't want to say that a new bike is always better, but I think that in this case it's a small evolution because the bike must be an evolution of the production one. That's why I expect it to be very similar to the previous one."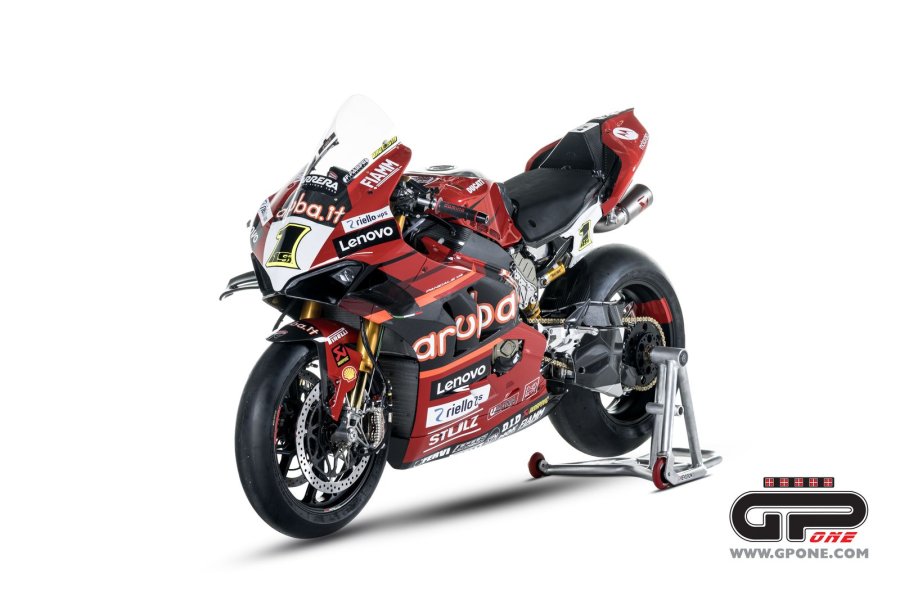 Are there any areas of the bike that you would like to improve?
"Cornering speed, because it's difficult to get the bike to turn, especially when you have the gas off. Then there are other areas where the combination of me and the Panigale has created more problems than the others, but also some where we can be more competitive. As I said, I don't expect big changes in the Panigale. Perhaps a smoother engine delivery, but we'll see. I'd be really surprised if we were to make big strides in those aspects."
Do you think it will always be you, Rea and Razgatlioglu fighting for the World Championship?
"Yes, I expect it will always be the three of us. I think Toprak will be the hardest to beat this year, because he's younger than me and Jonathan, he's very talented and growing, so I expect him to be more competitive than last year where he struggled a bit at the start, only then to go very fast. I think he will start a little better, but we will also have to watch the other riders arriving, like Petrucci; Gardner, Aegerter and Baldassari, but also riders who are already there, like Michael, and who can take a step forward. I'll try to improve, then we'll see what I can do."
Michael said he started training with BioTekna with you. Are you worried that he might steal some secrets from you?
"Dario, with BioTekna, has helped me a lot by showing me different ways to approach the races and be more concentrated, more ready and more precise, not only in riding, but also in being more focused on what I want. All the riders have started working with them, but not with this consistency. Michael learned a lot from me last year and wanted to try this type of training. We'll see when the racing starts, because at the moment he's only been training like this for a few months. It's complicated and it doesn't work the same for everyone. For sure he is very talented and last season he was strong. He was the first after the three of us. I think that if he manages to improve his way of approaching the weekend and working in practice, he will be able to get on the podium or even win races, because he has talent and a great bike. The problem is consistency."
How similar is the Panigale to the MotoGP bikes you used to ride?
"There is a big difference. The first time I rode the SBK I found it less powerful. The brakes are different, because with the carbon ones you can stop the bike better. Also, the MotoGP bike is much more stable, it's like it's on rails, while you have to dance with this one. If you try to control it like a MotoGP bike, you stress it, because it's a very different bike, one that isn't just designed for the track, like the prototypes. Our bike is very similar to the road version and the only difference I found is that the tank is smaller, but they are very similar in terms of engine performance".
Do you think your rivals will still complain about the weight issue, as nothing changes this year?
"Now that I've cut my hair, I weigh even less (laughs). As I always say, I don't think increasing the weight of the bikes is a good solution, given that we are talking about powerful bikes, which weigh 168 kg. It means needing more time and more space to stop the bike in the event of a crash and on certain tracks we are already at the limit with run-off areas. So, adding weight means having to adjust some areas for safety. Then, lighter riders are faster on the straight, not because of the weight but because of the aerodynamics and the riding position, but they have disadvantages in other areas. So, compensating by putting more weight on the bike for light riders means taking away an advantage from them, making it a disadvantage. So I don't think it's correct, but I'm not the one making the rules."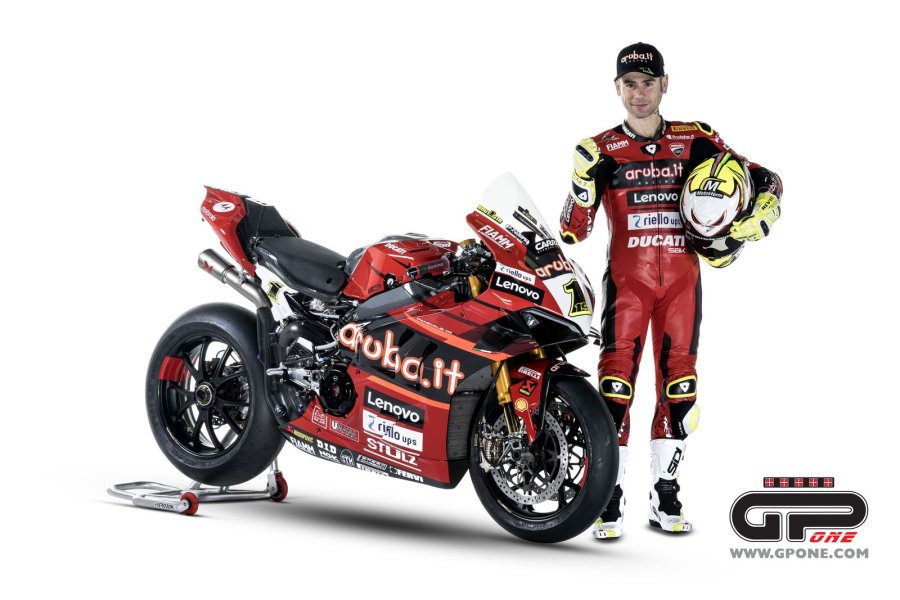 What do you think of Sprint Races in MotoGP?
"They will certainly change the championship, because there will be twice as many races. It will be an opportunity for riders who struggle in long races and it will require a different approach to the race, because you have to push from the start. In my case it would be a bit of a problem, because I need more time to get the tyre up to temperature and if you lose time in the first laps then it's difficult to recover. It will certainly be better from the outside, but the riders will have to adapt and understand how to manage this type of race."
Will you have the chance to do some wildcards in MotoGP?
"I'd like to do a few laps on the MotoGP and do some tests with them, to find carbon brakes and the sensations of a MotoGP bike again. Also because seen from the outside it looks like a bike that is not easy, but fun".