Fabio Quartararo's 2022 started off great, continued well but ended very badly. Three distinct phases, during which the Frenchman first dominated, demonstrating that he was able to confirm himself as champion aboard a Yamaha that was clearly lacking in oxygen compared to its rivals. After the early domination came an interlocutory phase, during which he lost momentum and then he came to a very complex season finale, which coincided with the comeback and triumph of Bagnaia with Ducati.
Not an easy season therefore, but it was one that also saw the Frenchman opt to stay in Yamaha until the end of 2024, perhaps even in the absence of any 'real' alternatives. A pairing that will therefore continue, with the Iwata manufacturer called upon to find the lost horsepower with the M1 under the care of Luca Marmorini, an ex-Formula 1 engineer who has come to Yamaha to revitalize the in-line 4-cylinder, the only survivor on the grid with this engine configuration. Quartararo gave a long interview to our Motorsport Magazin colleagues, of which we offer you a short extract. The first topic concerns Fabio's motivations, that driving force that pushes him to give his all on the track.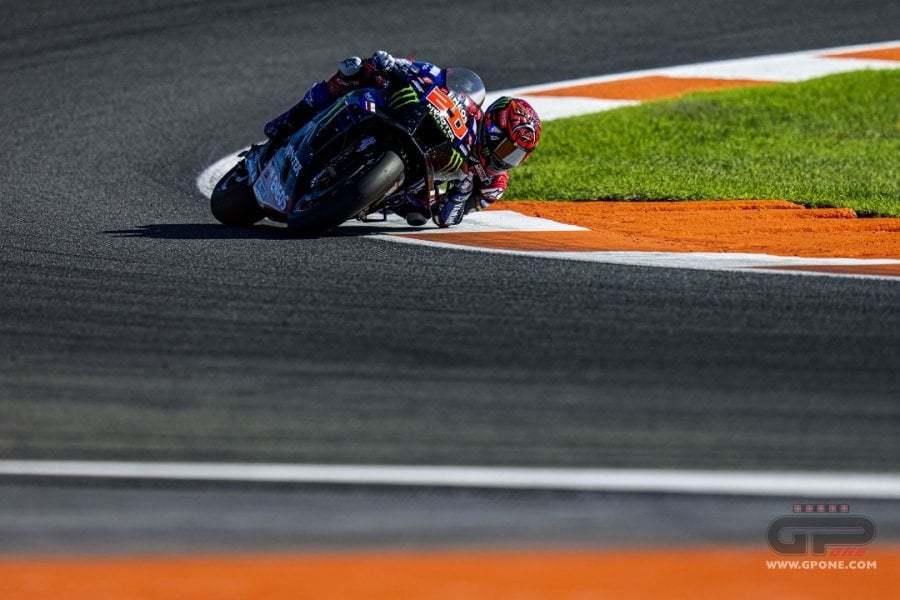 "What I love most about racing are the victories and the bikes themselves - explained Quartararo - so that would probably be the first two points. Since I started this sport at the age of four, I have loved racing. This has never changed over time and the change to different classes. But MotoGP is obviously something very special, especially if you are also successful. Racing is my passion, but I am also an incredibly ambitious guy in general. Whether I'm playing Playstation or cards, I always want to win. It's just part of my life. I'm constantly in competition."
Quartararo is still young, young enough to set some important records as targets, but this doesn't seem to be a priority for him.
"I hope I won't be racing in 20 years. But of course, it's true that I'm still relatively young. In the end, I want to be a legend of this sport. I want people to remember me as the guy who never gave up and was always at the forefront of MotoGP. I want to win a lot of races and, hopefully, more world championship titles. That is the maximum you can achieve. Not records, but victories. I don't have to break records. I want to be at the top, fight for the best places and win as often as possible. Whether I set new records is not important to me."
Fabio is now becoming a sort of Marquez for Honda, the only one able to win with his bike.
"If I become MotoGP World Champion six times, like Marc with Honda, then I can live with it! But seriously, it's a difficult situation. The other riders are struggling, but for me the M1 is basically a good bike that just lacks a lot of acceleration and power. I constantly push the Japanese engineers, because if we can eliminate this weakness, then every weekend we have the chance to fight for victory. This is often not the case at present."
Quartararo's career took off in 2019 with his move to MotoGP, but just a year earlier the situation was far from rosy.
"I really never doubted myself or my ability. Not even in Argentina in 2018. From today's perspective, this may sound crazy, because my results back then were shitty. But I never had any doubts. I always had clear goals in mind, wanted to fight for podiums and win races. Four races after that low point in Argentina, I won my first Grand Prix in Barcelona. This is a crazy story, but it can be logically explained by hard work."