Although he failed to repeat the title conquered in 2021, last season Fabio Quartararo proved to be Yamaha's true benchmark rider. The only man to be able to extract all the potential from the M1, the Frenchman outclassed his box mate Franco Morbidelli, 19th at the end of the championship, 206 points behind El Diablo. A performance that not only certified the difficulties encountered by the Italian, who throughout the season struggled to find the right feeling with the Japanese bike, but also the value of the rider from Nice, considered one of the great MotoGP talents by the Yamaha Managing Director, Lin Jarvis.
Given Quartararo's clear superiority over his teammates, could the 2021 World Champion be counted among the champions of the calibre of Valentino Rossi and Marc Marquez, or is this comparison too risky?
"I'm always very cautious to compare one rider with another era as such. I remember back in the day when there were the so-called four aliens [Rossi, Stoner, Lorenzo and Pedrosa] on a different level to the others, winning everything between them and that's not the case anymore. Now there are probably 8 to 10 riders that are in the game regularly and you see many different race winners now. I think that's because the relative performance of all of the bikes has become much more equal" Jarvis commented in an interview with Crash.net.
A levelling out of performance that makes Fabio's role as rider for the Iwata manufacturer even more important.
"There are always extraordinary and exceptional talents, and I would just say that Fabio is definitely one of those. He's a guy that has something else, some 'plus alpha'. Some people just have it and some don't - continued Jarvis - For me, Casey was one of those, for instance. And if you ask most riders, even if you asked Valentino - another rider with extraordinary capabilities - back in the day, sometimes everyone was like 'Casey Stoner, he's just out there!' That's sometimes bravado, skill, lightning reaction times, understanding of the bike… There are many, many, many different elements and he definitely has those."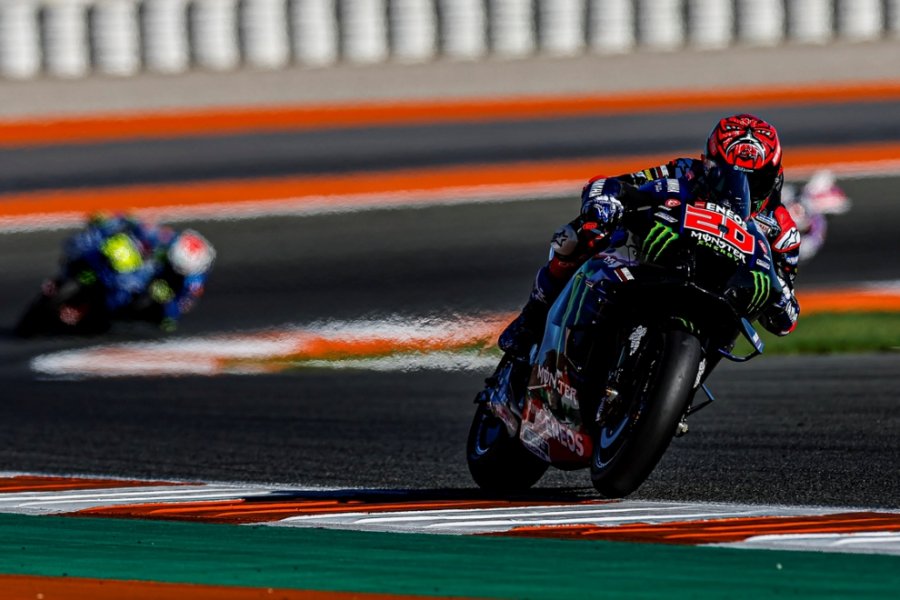 According to the 64-year-old, among the Frenchman's various qualities, there is no lack of ability to concentrate and create a group, essential for expressing maximum potential and creating the right work environment around him.
"Like many of the top riders, being able to compartmentalise things as well. When it gets to that really important moment, just being able to block out all the rest and get on with the job. I would say Fabio's great on the bike. And also off the bike - he continued - Some riders have the ability to get a group around them to gel, and to work together as a team, and to make things happen. Rossi is a great example of that, and also Marquez, in my opinion. If you look at Marc's group within HRC, they're really close and really tight. And definitely Fabio has that. He's great with his crew and his team. They have a lot of confidence with each other."
Despite his young age, Quartararo is proving to be an increasingly mature and complete rider and it is precisely for this reason that the Managing Director of the Iwata manufacturer hopes that the Frenchman will remain in the ranks of the Japanese team for a long time to come.
"I think the title gave him a personal peace of mind to have achieved his goal, a certain confidence, certain maturity, but we really saw the step more I would say in the year before he became champion. In that winter he definitely made a step and a mental change in his approach towards racing – explained Lin – He became a calmer, more rational person. Less prone to anger and frustration and so forth. Definitely, I would say in the last 18 months, he's matured as a person. I hope he will stay with Yamaha for many years and I believe he has the potential to be world champion multiple times."