Dani Pedrosa talked about himself in "Cuatro Tiempo", the new DAZN series featuring Piccolo Samurai, Jorge Martínez, Alex Crivillé, and Jorge Lorenzo. Four legends of the World Championship who revealed various fun facts and anecdotes about themselves, retracing the most significant moments of their careers, from start to finish.
"My father made me passionate about motorcycles. I was watching the Crivillé races in the 90s, and I remember I was on the couch with my father, and I'd get up to watch the races in Malaysia and Japan," the rider from Spain recalled, also mentioning his first meeting with Lorenzo. "I think the first time I met Jorge was in the Spanish championship. I already knew about him, because he had won in Caja Madrid with the 50cc, and everyone said 'there's a little guy who wins all the races and doesn't let anyone else win'."
Despite being two years younger than the Sabadell rider, Lorenzo accompanied the former Spanish rider throughout his career, as did manager Alberto Puig and his great rival, Valentino Rossi.
"Alberto is very passionate. He wants to do well. I grew with him, and I was with him from the age of thirteen until adulthood,"  Pedrosa said, before analyzing his relationship with Valentino. "The strategy Rossi used wasn't being the fastest, which was my mentality, for example. His was, 'I'll go and, if I can slow him down, I'll slow him down.' He would block you until you got agitated and made mistakes. He did it with Stoner and very often with me. It took me a long time to change my strategy."
A strategy built with guile, as Lorenzo pointed out: "He was preparing the bike to brake late. He'd fix the forks, start braking with an open throttle, and do it a little later than the others. For example, at Montmeló in 2009, it was impossible to overtake him in braking, because he was braking fifteen meters after the others."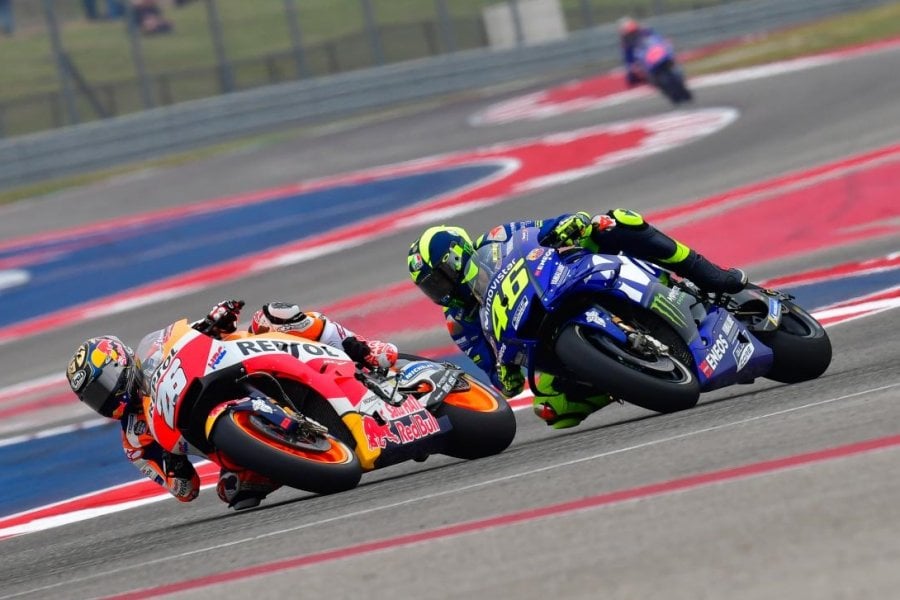 Despite not having had much luck in the Top Class, due to the injuries that conditioned his career, Pedrosa managed to make his mark in the minor classes of the World Championship, winning three consecutive World Championships between 2003 and 2005, with a title in the125 and two in the 250 that allowed him to become the youngest rider to win two consecutive titles in the middle class.
"That happens when you make an effort. There are other people who want the same thing from you, but the important thing is how much strength you have," Dani said and concluded by talking about his retirement. A decision that slowly matured, leading him to hang up his helmet in 2018  and embark on his career as a tester.
"It's something that knocks on the door, little by little. Or, at least, that's what happened to me," the KTM tester confessed. "Suddenly, you have a feeling one day, but you keep going. Then, a lot later, another call comes that you refuse. Then these calls become more and more constant."
Until the time comes when you say "enough". "I had an accident once with another rider, and I had to have hand surgery," the Spanish champion said. "I was in the hospital. I woke up after the operation, and I told my parents, 'It's over'. I didn't want to be in the hospital every day, and that pushed me to reach the decision more seriously."