Before starting a new chapter in its history, which will see the RNF team become Aprilia's first satellite outfit, the founder and team principal of the Malaysian team, Razlan Razali, reflects on the season that has just ended. A year full of upheavals for the team, which in the current season has had to face both the farewell of Andrea Dovizioso and that of the sponsor With-U.
"It has been an extremely challenging year, in our first year as RNF MotoGP Team, we have gone through a lot of downs rather than ups, a number of difficulties beginning with our lack of sporting results which led to the retirement of Andrea Dovizioso at Misano - admitted Razali in a note addressed to partners – To have a rider retire in the middle of the season is not a good thing, it affects various aspects such as sponsors and partners. But it was something that we had to accept and Andrea was replaced by Cal Crutchlow and in the six races that he was with us, he has performed beyond our expectations. - We thank Cal for coming out of retirement to race for us. Of course, we also thank Andrea and it's unfortunate that he couldn't end the season with us."
It was in fact the arrival of the expert Yamaha test rider that saved the pride of the Malaysian team in the season finale, scoring ten of the 37 points picked up by the team in 2022. Moreover, catapulted from Moto3 to MotoGP, Darryn Binder struggled to consistently enter the points zone. After an excellent start in the first races of the year, which earned him the team's best seasonal result with 10th place in Mandalika, the 24-year-old South African picked up seven retirements in twenty races, also losing the chance to be reconfirmed in MotoGP. Not so much for the results achieved, but more for the separation between the RNF team and Yamaha.
"As far as Darryn Binder is concerned, there isn't much to expect from a rider who has gone directly from Moto3 to MotoGP, other than acknowledging him for having done well and having shown in some races what he can do as a MotoGP rider - explains the Malaysian manager - Unfortunately, due to the changes with our manufacturers, we were unable to continue with Darryn, but we thank him for racing with us and wish him the best for his debut in Moto2 in 2023".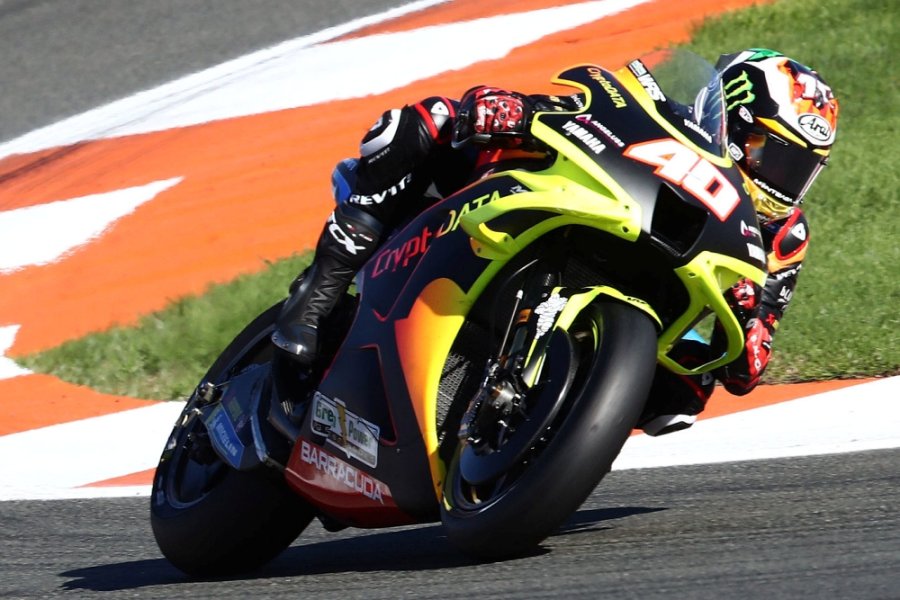 There were many difficulties faced by the team in 2022, not only on the rider front.
"Of course, in motorsports there are times when you are successful and competitive, but there are also times when you don't do very well, like this year - added Razlan - We also faced challenges from the constructor point of view. While we are satisfied with the past performance with Yamaha, this year ends our relationship with the Japanese manufacturer. We will continue with Aprilia for 2023. The most difficult situation of all, then, was the abrupt withdrawal of our current partner towards the second half of the season. As a team, we persevered and were very patient and managed to secure a major investor like CryptoDATA, with whom we share a passionate and dynamic vision and look forward to working, to push ourselves ever higher and get back to being competitive starting from 2023".
A breath of fresh air for the team, which aims to make a change in its performance thanks to a new investor; two new bikes and the arrival of two new riders from KTM, the expert Miguel Oliveira and the youngster Raul Fernandez.
"What can we expect in 2023? We had a taste of it immediately after Valencia, in the first test with Aprilia - underlines Razali - It all started with a fantastic team dinner with the whole RNF team and Aprilia Racing, to get to know each other and become one family. They provided us with enormous support during testing, with numerous engineers, suspension and technical support, to make sure our first test went smoothly, as all of our team members have never worked with RS-GP bikes before. We concluded the tests with Miguel Oliveira in fourth place and Raul Fernandez getting used to the bike after a difficult 2022. We can't wait for the Sepang test to discover the potential of both riders. We are thrilled to be back on track next year, to be competitive again in what could be the most challenging season yet, with Saturday sprint races and new circuits in India and Kazakhstan. See you next year!".