Marc Marquez's ordeal, which began in the fall of 2020 in Jerez, seems to have finally ended with a fourth surgery for his injured arm. The eight-time champion had to overcome many difficult months, but those months were also difficult for those around him. This was revealed in the DAZN documentary, "Marc Marquez: his greatest victory", which complies the testimonies of his brother Alex and several members of the Repsol Honda MotoGP team.
"We saw him overturn situations that, at the time, were thought to be at the limit, until this occurred. This was more than a limit, and he had to cross it four times. It was the situation in which he grew the most, the one in which he learned the most, and which will make him even stronger in the future,"  Marc's younger brother said. "When everything goes well, things aren't taken into consideration. The exceptional thing becomes normal and, when something like this happens to you, with four surgeries, everyday life and the simplest things acquire more value. This means that, on the circuit and outside, life has more gusto."
During these difficult years, Marc has undoubtedly shown his fighting spirit, which led him to get up after each fall. "He's a born winner. He has done nothing but raced and won. I don't think he's looking for a title, but he want's to find himself and go back to doing what he did before on the bike," Alex added.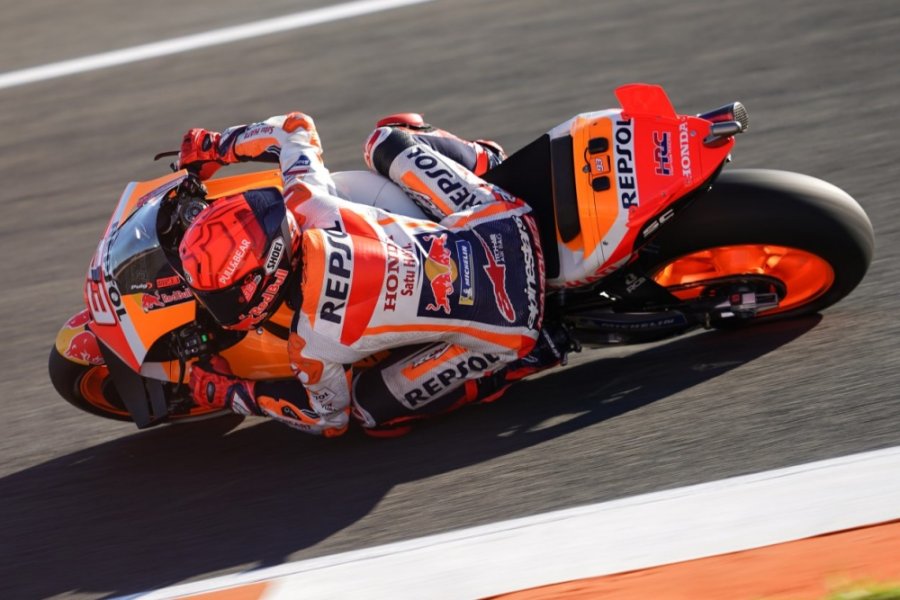 After a difficult time marked by three surgeries and a long rehabilitation period, it seemed as if Marc was going to definitively return to racing in Portimao in 2021, along with his victories at the Sachsenring, and in Austin and Misano. But his happiness and that in the Repsol garage lasted only a few months, because this year's accident in Mandalika convinced Marc to undergo surgery again, which he announced at Mugello.
"He knows that when I'm serious, I really am," Alex confessed, remembering the conversation he had with his brother. "There were a thousand doubts, and I said to him 'Okay, what if you don't? Can you compete? No. Well, there's your answer. Try, then you'll know if you can compete again, but you can't do it like this'."
A difficult decision to make for the 29-year-old from Cervera. His chief technician, Santi Hernández, recalled: "His fourth operation was his last chance, and it was all or nothing. He didn't know if it would be the last one, if he could fix his injury, or if they were going to tell him, 'There's nothing that can be done,  you have to retire.'  It was the decisive moment of his career, of a bad period. When ghosts appear, you think of many things."
"It was three years of 'no, yes, no'. Now, things seem to be a little better. Now, it seems that things are a bit like they were before," his mechanic, Javier Ortiz, added. "It was also difficult for us because we saw him suffer. He wanted to be there but couldn't because of his arm. He could've isolated himself during his recovery, but he never stopped being who he was."
But the idea of his retiring was more than a ghost, it was a concrete hypothesis for the eight-time champion who, for the first time, was seriously taking into consideration hanging up his helmet.
"He had never talked to me openly about retirement. That day, he talked about it. He never thought about what he would do after motorcycling, but he wanted to stay tied to this world, helping young people as he has already done. But I told him, 'Don't be silly. In four days, you'll be back on the bike'," Alex Marquez said. "Super Marc doesn't exist. He's also human. His big rescues, the fact that he falls and, two minutes later, he's in the garage ... that's not normal. There comes a time when you push hard, and you don't have luck on your side. Thas't where you suffer. But he's an exceptional rider who does wonderful things."
The two-time champion trusts his brother: "We always evolve. The Marc from before will not lose his DNA, but everything that happened will make him very strong." A thought his team shares. "He's on his way, and he's close to achieving his goal," Ortiz said. "He wants to be better than before. Will he succeed? Yes, because he  always ends up achieving everything that he intends to do."