After the race on Sunday, Gigi Dall'Igna had hinted at it: "We could end up copying our rivals." During the tests in Valencia today, the engineer from Venice confirmed that he's not only capable of being innovative but also of recognizing when a solution introduced by his rivals is a good one.
So Johann Zarco's Desmosedici boasted a new fairing resembling Aprilia's. The Noale contructor was the first this year to introduce a never seen before fairing that's wider at the bottom. A solution that should help clean the aerodynamic flow.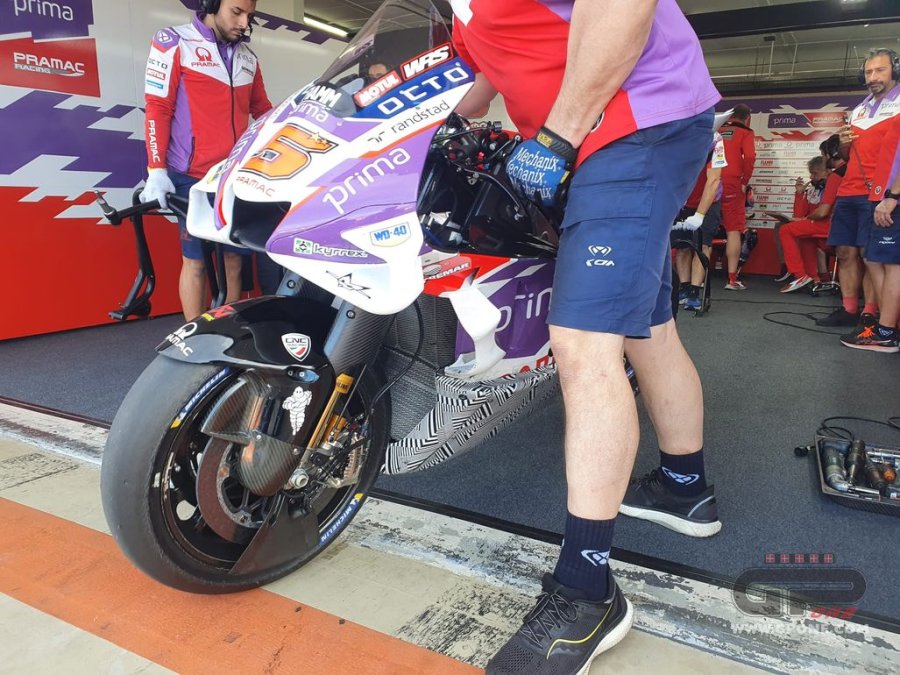 Honda had copied it and brought a prototype to the Misano tests, only to abandon it. Now, it's Ducati's turn to test this solution.
Watch the live coverage of the Valencia tests HERE.