Alvaro Bautista could have won the Superbike World Championship title with the Ducati three years ago, but he didn't, thanks to an endless series of mistakes. His transition to Honda was inevitable, as was the return of a prodigal son to Borgo Panigale, strongly desired by Gigi Dall'Igna.
Champion of the 125 with Aprilia in 2006, Alvaro is now in the same garage as Bagnaia and is experiencing the same mood he'll be experiencing in Indonesia, but a week in advance. It'll be his turn to aim for the match point that could award Ducati the second title of the season.
And he might even get a second chance the week that follows, in Australia, but the Spanish rider would definitely like less time to pass. His opponents are Toprak Razgatioglu and Jonathan Rea, and his situation is different than Pecco's, but the eve before is always the same for everyone.
"The MotoGP championship was different than ours. Pecco initially suffered in adapting to the bike, and Fabio took advantage of it by making the most of the Yamaha's potential, then things got inverted. Of course, Bagnaia has a better bike than Quartararo, and he now has more chances to win. But they've both done their best, and both deserve to be champions."
It's been years since Bautista has been in the paddock that was home to him.
"It's not different, but it's certainly different from the Superbike one," he explained, then added: "Even the bikes are different and improved. There's less difference between one bike and another. The performances have leveled out, so the rider has a little less weight than in the past. Compared to the 500, the difference between riders was big, between one fast and one slow."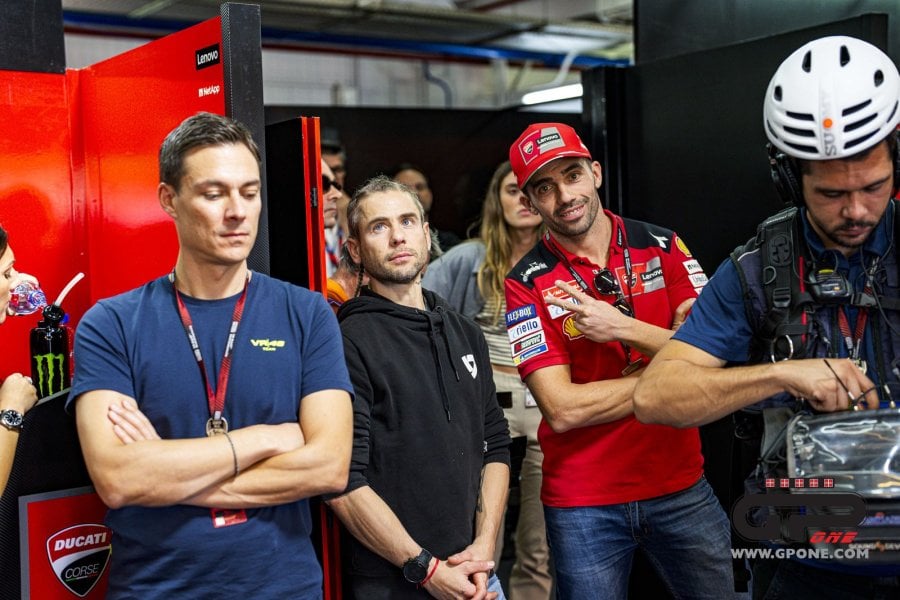 Bautista is part of that group of riders who've raced in everything: 125, 250, then two years in Suzuki, from 2010 to 2011, then three with the Gresini team Honda and, again, with the same team but with Aprilia, and finally with the Ducati GP16 and GP17. A great experience. Nine seasons on the fastest bikes on the planet but never riding a bike as competitive as Pecco Bagnaia's GP22. All this is enough for him to want to try it out.
"I had him add it to the contract," he said jokingly. Then he admitted: "Of course I'd like to. I'm curious."
It's difficult not to think that they won't organize something of the sorts if Ducati were to have a double win in the two most important championships. After all, Bagnaia trains with the Panigale V4, with which Alvaro is one step away from the title.