The entry lists for the three classes in 2023 were published today. The biggest news for MotoGP is that, with Suzuki's departure, the grid will lose two riders, going from 24 today to 22 next year.
The Italians will be present in force, with Bagnaia and Bastianini a pair of Azzurri in the official Ducati team and Morbidelli in the Yamaha one. VR46 has confirmed Marini and Bezzecchi, like Gresini with Di Giannantonio. In total there will be 6 Italian riders, second only to the Spaniards with 10. Adding them together we get to 15, more than two thirds of the grid, certainly not good for the internationality of the championship. France has two riders (Quartararo and Zarco), only one for Japan, South Africa, Australia and Portugal.
There will be 30 starters in Moto2, a class that has now become almost a Kalex one-make affair: only Boscoscuro and MV Agusta, with two bikes each, break the monopoly.
As for the Italians, we can count on Arbolino, Vietti, Antonelli and Dalla Porta, while Foggia will be the only Italian rookie.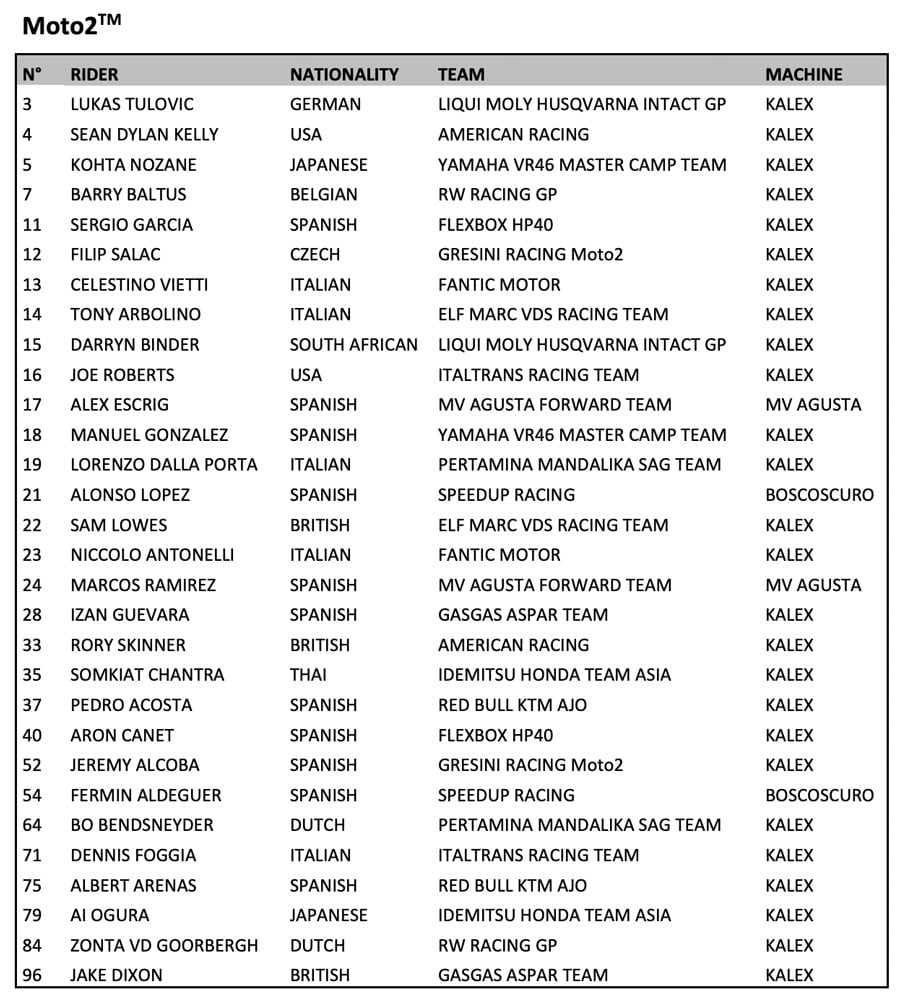 In Moto3, the Italian representation is not as numerous as in the past and will be able to count on only 5 riders. The rookie will be Farioli, the veteran Fenati, with them there will be Bertelle, Rossi and Nepa. Neither Migno nor Surra have found a seat for 2023.