Marc Marquez has competed in three Grands Prix since the day of his return to the bike, including the few meters covered at Aragon before the accident with Fabio Quartararo. The balance sheet shows a zero and then a 4th and a 5th place. Given his long absence and the competitive state of the Honda this season, these are good results, which can only be encouraging for the Spaniard and HRC in view of the future.
Marquez took stock of the situation in a nice interview conducted by Estrella Galicia, his historic sponsor, complete with a video linked here. The topics covered were many and all interesting, with Marc able to photograph his situation with his usual honesty, but also with an optimism that shines through in his words. For now, in short, Marc can still be defined as 'minus something' so dear to our very own Carlo Pernat. But that 'minus something' seems destined to disappear soon, giving us back the star that MotoGP desperately needs.
After your first positive contact at Motegi and Buriram, with a fourth and a fifth place respectively, are you optimistic about your return to being fully competitive?
"Well, the important thing is that the evolution was very positive and that was what we were looking for in this case; after the Misano test and then the Aragon race, I gradually saw things improve so that the evolution was always positive, because sometimes it can happen that in a rehabilitation you take steps backwards. But we took decisive steps, we managed it quite well and, above all, in this last race in Thailand, both in the dry and in the wet, I felt competitive. More than competitive, I felt that I could 'play with the bike' and that's good because I haven't been able to do that for a long time. We still need a bit more time before we can get to 100%. I think that we will have to figure out where one hundred percent of the arm is in the winter, when the evolution will be a bit slower, but from there we will have to try to improve everything we can and I think we can be competitive. The fact is that we are also in a sport that combines rider, bike and team, and everything has to go together if you want to be really competitive. "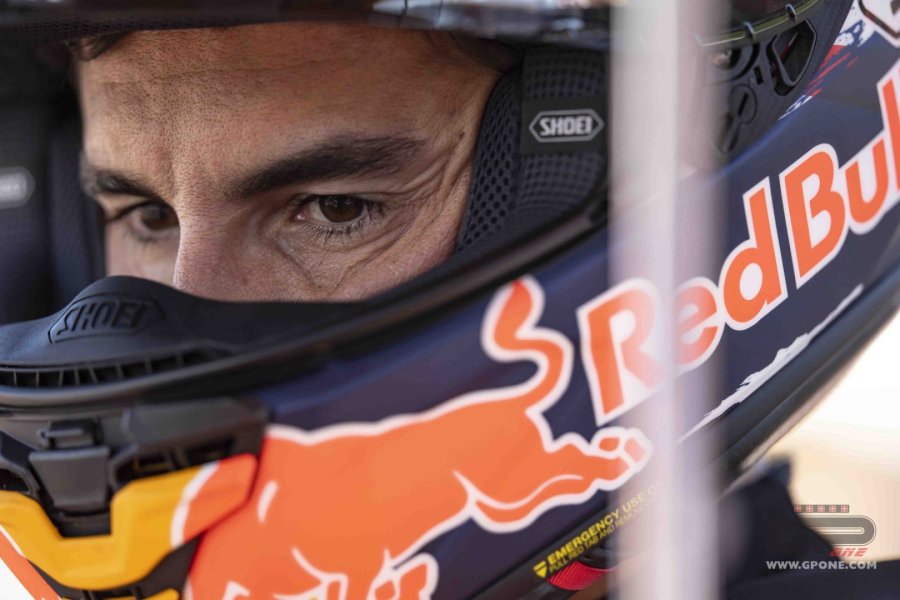 What specific feelings or aspects of what you have achieved in Japan and Thailand make you realize that you are capable of being competitive and what do you think you are still missing?
"Being competitive or not depends on many factors, but above all on" speed "; take a bike and feel that you can go fast, know what is happening and know what it takes to go faster. All this is what makes the difference afterwards, but what gives me more hope is that, since I have been on both the CBR and the MotoGP, I immediately felt that the speed is still there. However, it is not enough to be competitive in the world championship. There must be many factors , but what I miss now more than anything else is that, as the arm is evolving, strength is one thing and endurance is another. Strength is getting better and better, but endurance is what I miss it a bit. For example, in this last Grand Prix in Thailand I started strong from Friday, and by "strong" I mean "intensity", and I managed to maintain this intensity until Sunday. On Sunday in the race I didn't go badly, but not because the bike didn't go well, but because physically my body told me: "we've arrived ...". If the race had been dry, I would have suffered a lot more, but since it was on the wet it wasn't as physical and I was able to salvage it. "
What are your expectations for the last races of the 2022 season?
"The goal for the next races is to keep improving, to be a little closer and to be more consistent in race pace, which is what we are looking for. To finish these last three races with a good feeling so that after Valencia we can test the new bike and work for the 2023 project. This year was strange because deciding to have an operation in the middle of the season is difficult and also a big responsibility, but the decision was made because we believed that, for the future, for 2023, it was the right thing to do ".
If all goes as planned, when do you think you can be competitive enough to win again?
"Ready to win again is the big question. You may feel ready, but maybe there are rivals who might be more ready than you. So we'll see. I think my goal for all winter, 2022-2023, is that to do well, to have a consistent and complete test season. I think 2023 is a long way off. There are still three races to keep improving and, above all, we are working hard with the team and with Honda to develop the bike, which at the moment is not at its best, we are seeing that the Honda riders are suffering a little more than normal, even if this is part of the competition. There are years in which we struggle and this year it is a problem that affects all Honda riders. "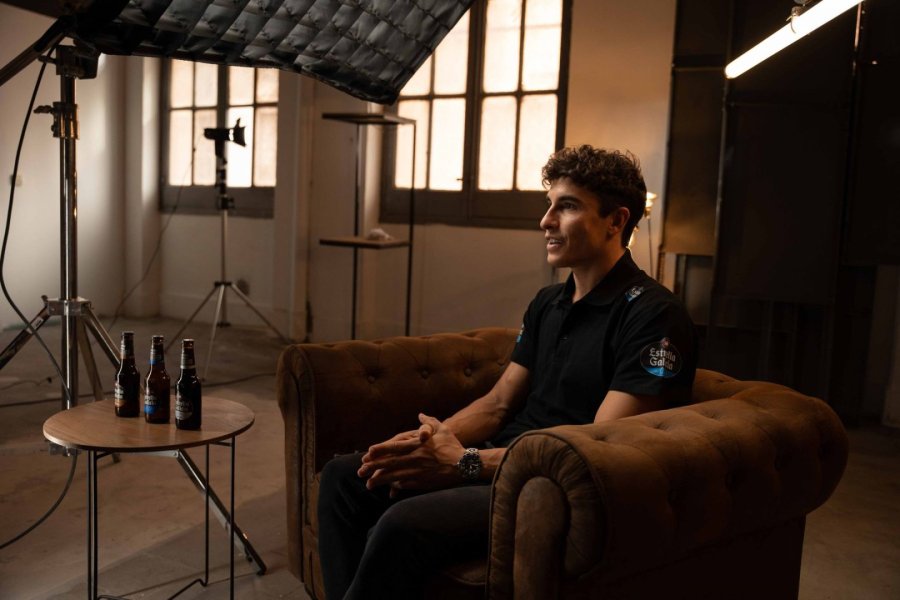 In the last few months you have had to stop and change your lifestyle due to an injury: what have you learned from this period?
"You mature a lot when things are difficult. And when there is an injury, more than in the last few months, it has been in the last few years when things have not gone well, that's when you see you have to reinvent yourself or resist throwing in the towel. When you become more mature, when you gain more experience. In that period I came to live in Madrid and I have had many changes in my life, because everyone's life, not just that of a sportsman, evolves. As a motorcycle racer I became professional at the age of 15 and at the age of 20 I arrived in the MotoGP World Championship. Over the years we improve and perhaps have a different mentality at twenty compared to thirty, like anyone else. And this is where we need to take the right measures and, above all, establish priorities. In this case my priority is the same as when I participated in the world championship for the first time. It is a sport, it is a competition and it is the results that count ".
Do you think the potential of the Honda is greater than it has shown in the months of your absence?
"Honda has made a big change. They are working very hard, but a big change does not mean going better. In this case we have made a bigger change than last year. The bike is better, but there are some rivals, other manufacturers, that show you if the change was enough or not. In this case the change was not enough, because there are two or three brands that are in front of us right now, but I speak in the plural because we are a team and, when we win , the whole team wins, and even when things don't work out, the whole team suffers. Honda is working hard for 2023 because things aren't going well. I know I haven't been there, but that's no excuse. The riders they have at this moment, especially Pol and Álex, are world champions and others are not, and I believe that the potential of all of them is not to be in the positions they have found themselves in. "
Who do you see as the rider with the most chance of winning the title in 2022?
"MotoGP is very hard-fought at the moment. You can see it from the results, the standings, the various winners, but, as always, there are two or three riders who make the difference: Fabio Quartararo, Pecco Bagnaia and Aleix Espargarò. These three go a little faster than the others and are more consistent. Who will win? We don't know. I think Aleix is ​​the surprise and he has nothing to lose, so this works in his favour. Fabio Quartararo is the champion and Pecco Bagnaia I think in this case he has, in my opinion, the best bike. Everyone has a strength that he must know how to make the most of ".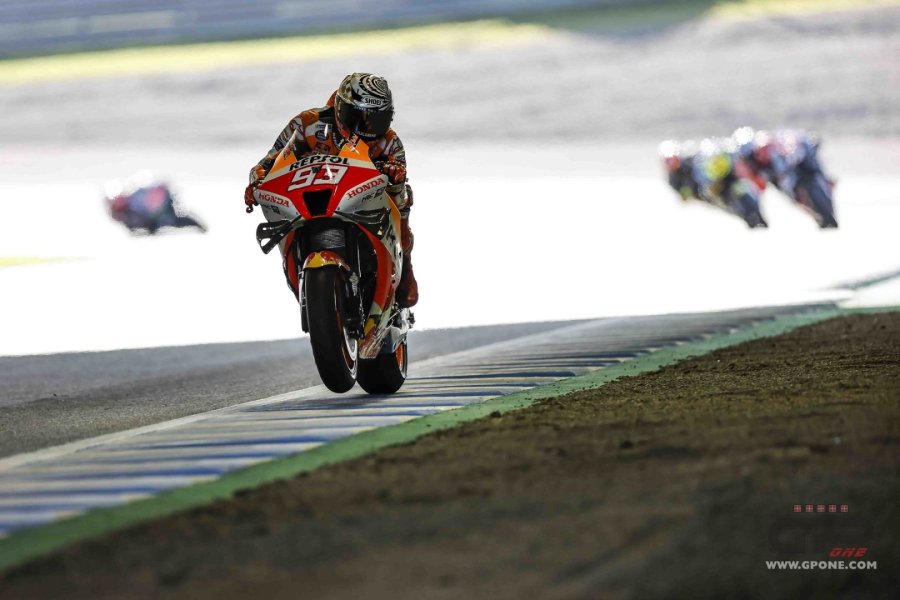 Taking into account what is expected of Honda and the evolution of the bike, do you expect to fight for the title in 2023?
"If you are a Honda rider, you are part of the Repsol Honda Team and you have the CV that I have, then you are obliged to fight for the World Championship. This is the goal. Every year, when you start, the illusion, the motivation and concentration are to fight for the World Championship. Then the rivals put you in your place, they give you the answer. They will tell you if you can or not, but the intention when 2023 arrives, January 1st , is to fight for the World Championship. After that, the goal will be nothing more than to win. But during the season you must also be able to improvise and, above all, be realistic in every situation because the season is very long and if, for any reason, difficulties are encountered at the beginning, you cannot throw in the towel, but you have to give yourself other motivations and other small stimuli to continue with the same desire ".
In recent years, the European MotoGP manufacturers have made a huge leap in competitiveness compared to the Japanese. How do you personally see this new scenario?
"Globally, the pandemic has also affected our sport and, once it passed, we saw that the Japanese manufacturers, Honda, Yamaha and Suzuki, have been most affected and I think it has damaged them the most, especially since in 2020 and in 2021 most of the championship took place in Europe. Then all the Japanese engineers came to live in Europe, but they were no longer in the factory. Communication and the level of work dropped a bit, even if it is not an excuse because after all we are in a world championship and we must also know how to adapt to the environment, otherwise we are overtaken, and in this case, perhaps because of the protocol and everything that followed, there were greater forces to which they did not could adapt. In this case, Honda has been working and is still working because the country is back to normalcy. We hope that by 2023 they will take a big step forward, but I cannot blame them because I see that the commitment is at its maximum, the involvement is maximum and it is not the case simply because they want it. And then there is also the fact that they have to take every step well ".
There have been changes in your life in the last few months; among these, you currently live in Madrid, what does this city offer you for having decided to change residence?
"I decided to move to Madrid for two main reasons. One is because I had my third operation in Madrid. Now not that much, but when the arm was too bad to continue competing and we saw that the bone was rotated, I went through a lot of check-ups and had discomfort and tried to control a lot what was going on to avoid tendonitis, so I used to come here very often. Then also because, when I entered a two-year loop with the injury at home, I had a desire to change. My lifestyle hasn't changed at all because I'm no longer in the city, but I'm fine in the suburbs because I use the bicycle, motorbike and go to the gym. So far I have behaved well and had no intention of changing anything. The lifestyle has to be the same, but I realize that I save time. I save hours on the train, with events and commitments, but the most important thing is that in my profession, in my daily life, in my training, it's not having any influence. Of course, from time to time, on weekends or even during the week, I could go out for dinner or have a drink. I went to see Rafa Nadal, which I had never done before, but now that he is half an hour from my house, you can go and take a break; all this is positive because in the end you don't think about the bike twenty-four hours a day. There are days of rest when the mind has to switch off and that is good for me too. The important thing is to feel happy. If you feel happy in your personal life, your professional life will get better and therefore you enter that wheel where, if your professional life is good, your personal life is better and you have a positive mind. "