Alvaro Bautista and Ducati were acting big and tough on the first day of the World Superbike Championship free practice session at the Circuit de Barcelona-Catalunya, while Toprak Razgatlioglu and the Yamaha were forced to chase. The reigning champion ended his Friday (unusually) in sixth place, three tenths from the championship leader, performing very short stints. His potential is indecipherable, although we can logically assume that, at the right moment, he'll get there as well ...
"As you well know, it's not a track that suits the characteristics of our bike, unlike the Ducati,"  Razgatlioglu began. "Today we tried to find a good compromise for the set-up in view of the race, but we don't know how the weather conditions will evolve. It could rain tomorrow, while it'll probably be sunny again on Sunday. Even I didn't complete more than eight laps each time, I feel I have a strong pace."
Have you worked on the Pirelli tires?
"I tried the SCO this morning. It's not bad but, after a while, it starts to slip a little too much," he admitted. "Compared to last year, the asphalt has less grip, and that's why I think that we'll all opt for the specific SCX if it's dry. It will be essential during the race to manage the tires for the end, otherwise, there's a risk that they'll decrease in performance, like what happened to me in 2021 in Race 2." 
Do you have a special strategy for this weekend?
 "No, especially if it rains tomorrow. I remember that we were fast on the wet asphalt in 2021. But we're talking about the past. This 2022 is a completely different story. Dry or wet, qualifying will play a crucial role."
Razgatliogliu arrived in the press room with a conspicuous bandage on his forearm, the so-called kinesio taping, which is useful for relieving muscle pain and subcutaneous edemas. He explained why.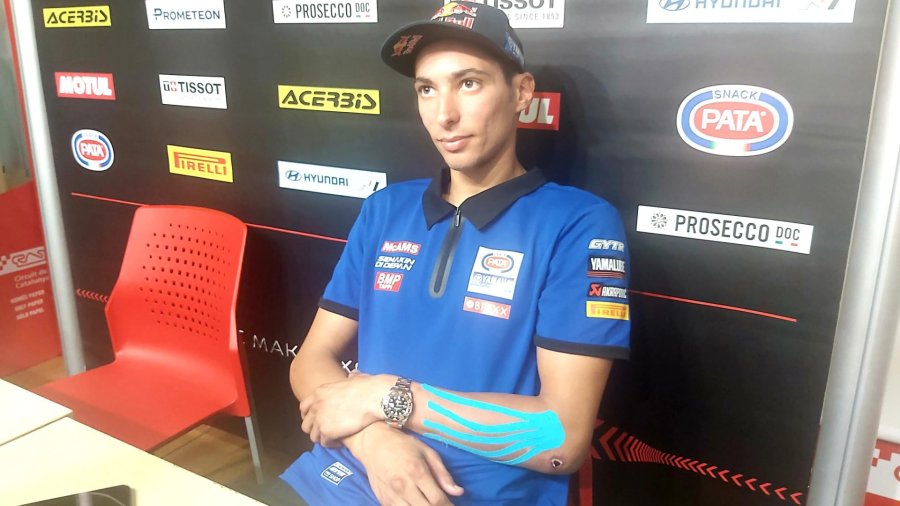 "I slipped while training on the Kenan Sofuoglu circuit. I'm not in pain when I ride my R1. I feel good and I'm calm," he concluded.