In races, aesthetics are not as important as speed, and we can't say that the new muffler KTM brought to the Silverstone GP is great looking, but what's important is that it works and the crono will be the decision maker.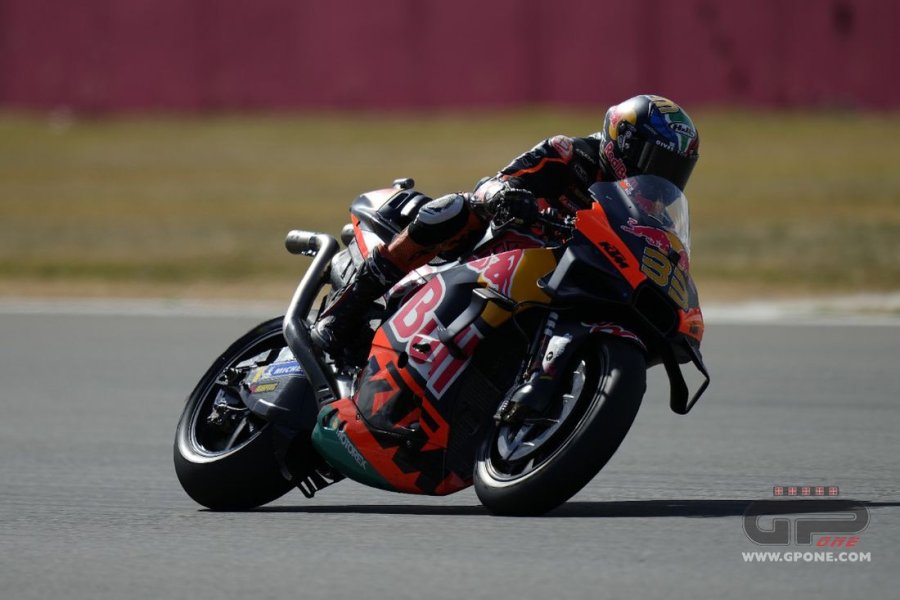 Brad Binder took to the track today with the new muffler we had already seen at the Jerez tests in May. The results must have been good because the South African rode the RC16 boasting this new muffler for the first time in a race.
Ducati had tested an elongated muffler in the past, but it was set aside. Even Suzuki tested similar parts. We'll see if KTM will launch a new trend: beauty isn't in the eye of the beholder  ... but in what makes you go faster.