Wild cards from across the Channel are back in the spotlight for the fifth round of the World Superbike Championship at Donington Park. In addition to Peter Hickman, Tarran Mackenzie, son of Niall who raced in a team with Freddie Spencer in Honda, will also take part in his home round. Although not 100% in physical shape due to two injuries suffered in pre-season preparation, after a troubled start the reigning British Superbike Champion (with lengthy periods spent in his homeland and in the Red Bull Rookies Cup) will embark on his debut weekend in the world championship, on the R1 set up by Yamaha McAMS and adapted to international specifications.
Tarran, first, how are you physically? In the previous month and a half, you have taken part in two BSB rounds, with a sixth place being the best finish.
"I'm still not in top condition. The first injury dates to January, when I crashed in Spain dislocating my shoulder and fracturing my right ankle. After the operation, I had to stay in a wheelchair – admitted the 25-year-old - but now the pain is less, and I feel strong when I go to the gym or on a bicycle. Since May I have also returned to BSB permanently; the feelings are more than positive in view of the rest of the season, and I was immediately fighting for the top-10, although I was able to train less than usual ".
This season was supposed to be the one of your reconfirmations, on the contrary did you ever expect such an uphill first part of 2022?
"Definitely not (laughs). The injury in Spain came as a shock: it was frustrating to pick it up for a silly crash. However, I got back on the bike quite quickly, in fact at the end of March I was already on track for the BSB tests, one month before the first race of the season. I was calm and recovering - he continued - unfortunately, I had another crash in the last preseason tests at Silverstone, fracturing my left ankle: a big blow. Back in the hospital, another operation and so I was unable to participate in the first two rounds of BSB and in Assen as a wild card in WSBK. The physical recovery process is similar after each injury, but psychologically costly, especially mine ".
No point in denying it: injuries aside, your desire was to get into WSBK. You've been at the centre of market rumours recently, with Yamaha first and Team Go Eleven in the background.
"Initially my intention was to ride a Yamaha in WSBK, however this wasn't possible as the Yamaha affiliated teams no longer had any free seats. Subsequently, the possible change of Go Eleven from Ducati to Yamaha emerged, it would have been an ideal choice for both of us and so we started talking - he said - I have known some mechanics inside the team for some time and my manager is Michael Laverty, brother-in-law of Chaz Davies, Go Eleven rider in 2021. In the end, however, they remained faithful to the V4-R. Some things are more complicated than you might think. In BSB I feel at home and, before I leave it, I want to be certain I will have a good team-bike package. Go Eleven and Ducati are a close-knit duo, just look at the results of the recent past and especially those of today with a rookie like Oettl, but I just didn't think it was sufficient to move from BSB at the moment".
Lately there are fewer and fewer riders coming from BSB or who don't find space in the SBK World Championship, you are a case in point. What do you think is the reason? There are a lot of interesting young riders in the UK.
"There is talent in the BSB. In all the championships there are experienced riders who usually prevail: Bautista and Rea in the WSBK or guys like Brookes, O'Halloran, and Bridewell in BSB. So emerging talents must fight to stand out. Until 10-15 years ago, more attention was paid to the UK's domestic championship, the big leap was therefore natural. Look at Sykes, Rea, Camier, and Haslam, just to name a few - he pointed out - nowadays the WSBK riders come from all over the world. Compared to the past, there are fewer British wild-cards due to the different technical regulations (in BSB the single MoTec control unit without electronic aids is used, ed.), but the level has not dropped at all. The manufacturers are involved in official form or through their own subsidiaries. There are riders on the launch pad who must have opportunities. As well as me, 20-year-old Rory Skinner will soon have a couple of wild-cards in Moto2 and I am convinced that, with the right feeling, he can do something like what Jake Dixon (BSB 2018 runner-up) is doing ".
Let's rewind the tape for a moment: in 2016 you were fantastic on your debut in British Supersport and the following year you moved to the Moto2 World Championship with Kiefer Racing in place of Danny Kent. What went wrong in that brief period?
"It turned out to be a bit of a leap in the dark. I didn't know the team, the bike, the tyres: anything. In retrospect it was too early a move, after just a single year and a little more in British SSP, but which I had to make at the time. Unfortunately, the Suter was not the benchmark bike. With a Kalex it might have gone differently; on the other hand, maybe not. I will never know, even though in general I didn't really know the category. Although I didn't score any satisfactory results, competing in Moto2 was an honour and I admit I matured a lot as a rider".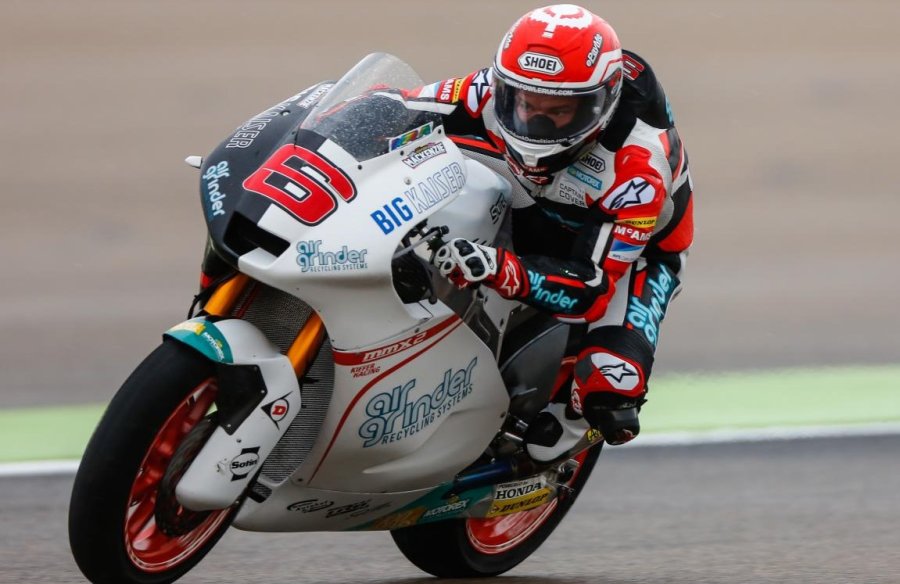 So, your debut in BSB in 2018, and above all the 2021 title, made you more aware of your potential?
"On my debut in BSB I wanted to be competitive right away to try and fight for the podium and victory, dreaming of WSBK. Since 2018 I have been riding for the best team on the grid, McAMS Yamaha, who have remarkable support from the parent company. The relationship with teammate O'Halloran is also excellent, despite a not exactly idyllic start because of that famous contact at Silverstone 2019 (jokes). Although he is more experienced than me, he encourages me to give the best of myself. The same goes for me towards him. We are both winners and in fact we often have cutthroat battles up to the chequered flag. The atmosphere in the garage in 2021? Strange. As the undisputed star for most of last season, O'Halloran then incredibly crashed a couple of times in the Showdown, while I emerged over the distance. I guess it can't have been nice for him to see the dream of the title fade with a few races to go, and he even finished third in the championship. I consider him a great sportsman; he has already put behind him what happened and is demonstrating it on the track with four victories in the last six races. "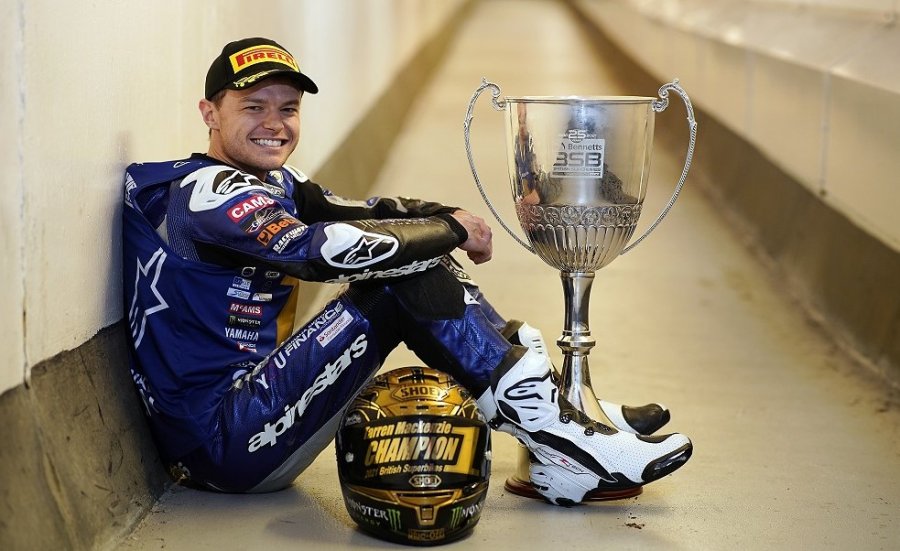 True motorcycle blood flows in the veins of the Mackenzie family. Your elder brother Taylor was 2016 British Superstock 1000 champion, while your father Niall BSB champion in the three-year period 1996-98, as well as official Honda rider in 500 cc in the world championship. Especially the latter, from the height of his experience, has he given you some useful advice on how to keep your nerve in moments of tension like the Brands Hatch 2021 final?
"Actually, he has never said much to me, usually he prefers to stay to one side and let me do my job. He only intervenes when he thinks it's necessary. Having a father like him is a big plus, I can count myself lucky. He has triumphed in BSB on three separate occasions and throughout his career he has always helped me and will continue to do so. Like my father before me, I also became BSB champion. After retiring last year, my brother is now the team manager of the new-born VisionTrack Racing Team in Moto3. A completely new role, but one that he is doing with a lot of passion and dedication ".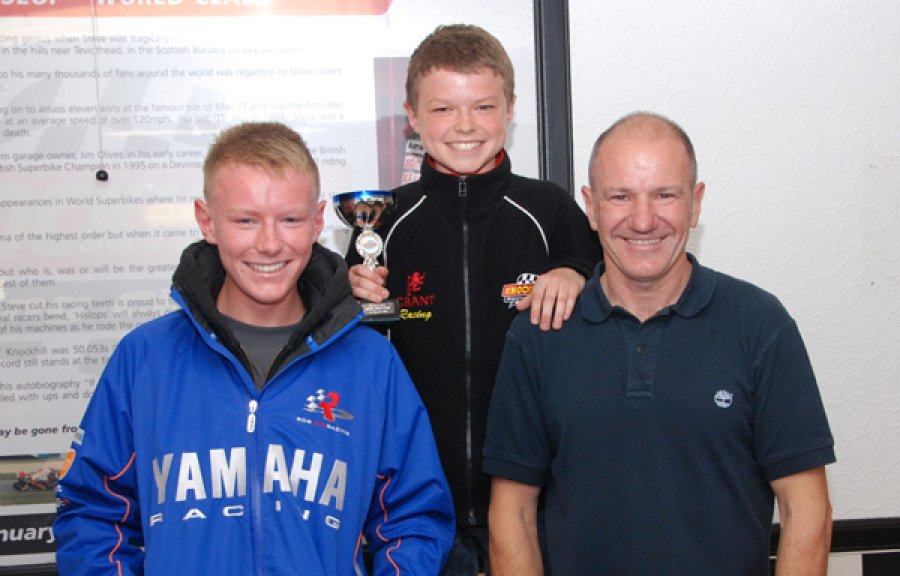 This year both Tom Sykes and Leon Haslam have returned to BSB, but it has proved to be more difficult than expected for both ...
"Usually, riders who return to BSB are now of an advanced age, with their careers almost over. At the same time, I think of Giugliano years ago, while Redding was 27-28 when he won here in 2019. In some cases, they tend to avoid taking unnecessary risks, we have "particular" technical regulation, without electronic aids. Sykes and Haslam need no introduction and I am sure that eventually they will get to where they deserve to be. As for Razgatlioglu in BSB? He would certainly be quick in view of his boundless talent. His team manager, Paul Denning, has a history in BSB, this weekend I might try to convince him to run Toprak as a wild card at the Brands Hatch grand finale," he joked.
Wilds-cards in the world championship look fundamental for your racing future. What are your ambitions for 2023?
"Right now, I am focused on the world championship wild-cards and on BSB, where the goal remains to at least get into the Showdown. As in life, even in motorcycling you must have a good dose of luck, especially when there are a lot of musical chairs. I am the reigning BSB champion, and I can't deny that I feel ready for WSBK. I don't have a signed contract for BSB 2023, so if things go the right way, and the World Championship teams are interested, I won't think twice about getting on that train. What matters, however, is to think of myself and be competitive on both fronts, starting with this weekend. Once Donington is over, I will understand my future better".