Sachsenring without Marquez belongs to Quartararo. The French Touch that has rhythm, substance and makes Fabio dance for joy. Zarco is also influenced by it and joins him on the podium, like Miller who, despite penalties and stones, gets back in the groove again.
Good for him, because Bagnaia does the exact opposite, Aleix Espargarò does not stand out and Bastianini was perhaps already in Assen. Is there anyone who is worse off? Yes, Honda.
THE GOOD - We run the risk of being repetitive, but a Fabio Quartararo like this must always be celebrated. Because he is smart, mature, and fast as a champion must be. Sometimes he seems to disappear, but then when it counts he is always there. Up front, we mean. It cannot even be argued that his Yamaha helps him (we had to wait half a minute to see the others arrive), he does it all. Well, and even more.
THE BAD - As the name implies, the Long Lap Penalty is a penalty which consists in extending the lap by a few meters. Someone, however, must have thought that this was not enough: Miller found himself in the middle of the detour with some stones, which a motocross rider like him might have liked. For the next GPs they are thinking about putting banana skins, or crocodiles. Is there anyone in MotoGP technology who knows how to use a broom? The answer is given in the photo below.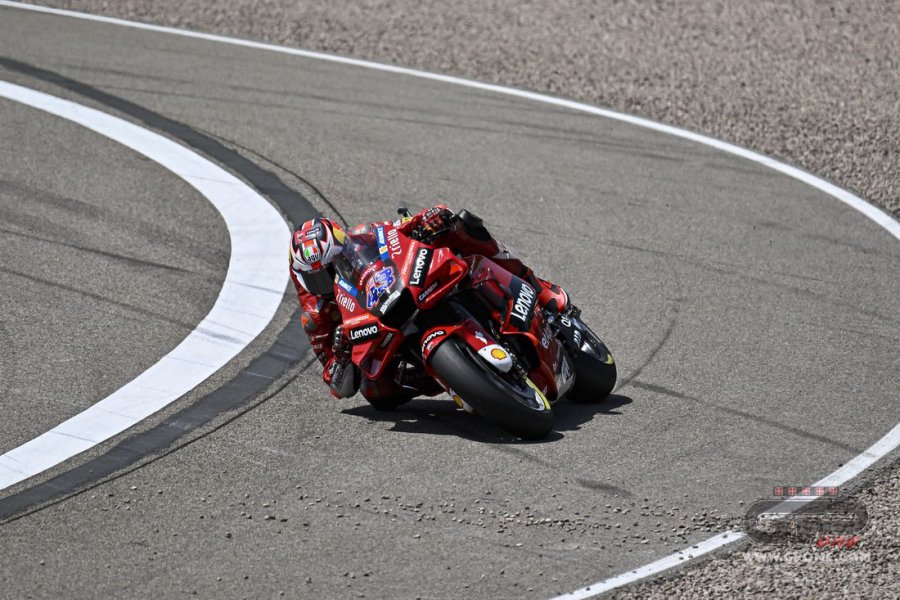 THE UGLY - It breaks, it crashes, it tries to cook his riders, the only thing it can't do is go fast. The Honda revolution is turning out to be an involution, because 40 years ago was the last time it didn't even score one world championship point in a GP (it was Nogaro). Marquez (Marc) might be missed but here the problems are much more serious. Does anyone in Honda need any more clues to admit it?
THE DISAPPOINTMENT - Everything was going well, a podium was close at hand, but Maverick Vinales' high moment ended bottom-down at the rear of his Aprilia. Breakdowns happen, but the timing was merciless.
THE CONFIRMATION – No one ever talks about him. Probably because he is French but there is another who is faster, because he rides the Ducati but there are others who win. Johann Zarco goes his own way, tests and rides, fast even. He gets on the podium and is the best Borgo Panigale rider in the championship. Maybe it's time to start talking about him.
THE MISTAKE - Whoever crashes is always wrong, Bagnaia knows this even when there is no explanation for it. Meanwhile, the drawer of wasted opportunities continues to fill up, time will tell if this 2022 season is already over for him.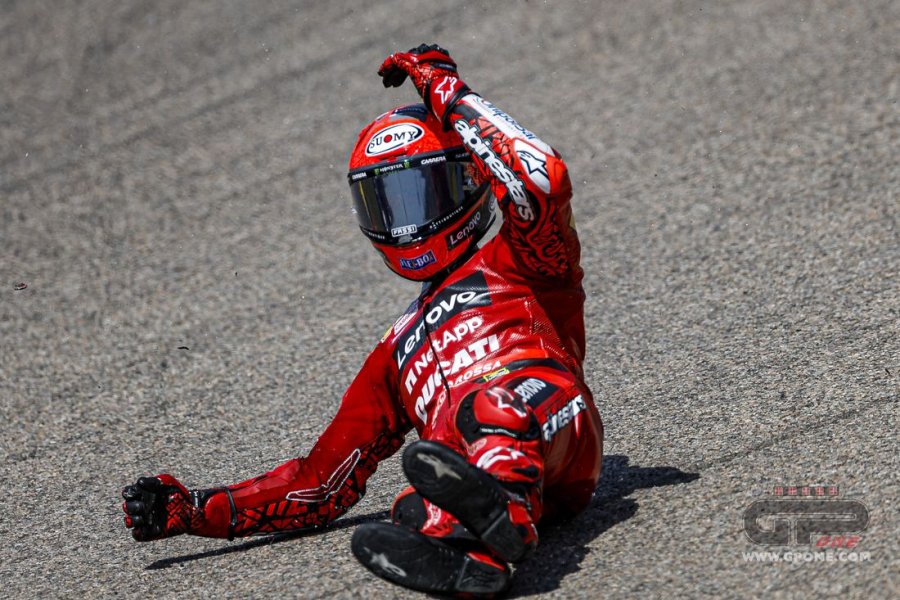 THE SURPRISE - A few races ago there were those observers who wanted him back in Moto2, but Fabio Di Giannantonio in MotoGP is getting along fine thank you. Fast against the clock, he is now finding rhythm even in the race. He has sorted out his bike and his head, the results are arriving and maybe there'll also be a podium before the end of the year.
THE PASS - Unfortunately in MotoGP we can't remember there being one. Just the back and forth between Bagnaia and Quartararo on the second lap. That's really not very much, but the premier class is getting us used to it.
THE CURIOSITY - Can a Moto3 hold up to a MotoGP bike? Yes, but there's a big 'if'. On Saturday Izan Guevara, with the 250cc of his GasGas, took pole in Moto3 in 1m25.869s; with that time, exactly 20 years earlier, he would have started from the front row in the premier class.
I TOLD YOU SO - It would be easy to go on and on about Pecco's promise not to make more mistakes. The holidays are approaching so let's all be a bit nicer, shall we?