At the beginning of his career,Valentino Rossi would called himself "Rossifumi". A nickname inspired by the Japanese riders he loved so much and especially Norifumi Abe. The Doctor loved seeing him race on the 500 in Suzuki because of his spectacular style and his long black hair that would peep out of his helmet, like a modern Samurai.
Norifumi is no longer with us. He lost his life in 2007 in a car accident, but the name Abe is still present in the races. His son Maiki is also a rider and races in the Japanese Superbike Championship in the Supersport 600 class for Yamaha. But he's been in Italy the past few days at his father's friend's Ranch.
Yamaha chose the Ranch to participate in the 11th edition of the VR46 Master Camp. A sort of refresher course for young riders.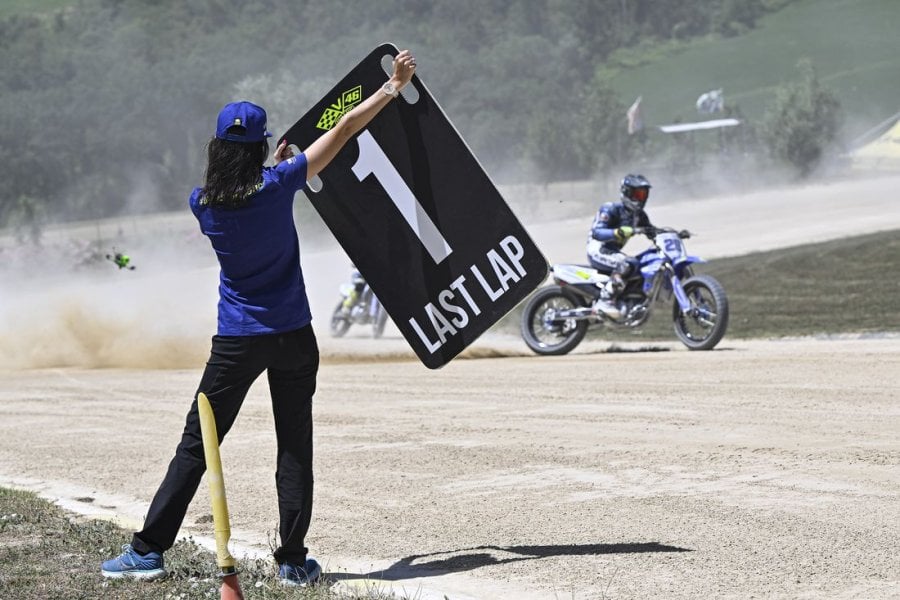 Maiki, accompanied by his grandfather Mitsuo (who used to be a race car driver), is experiencing a weekend as an Academy rider, which means training like them, both in the gym and on the track, and discovering all the secrets of the Ranch. Today, along with his teammates, he also visited the SBK paddock. The SBK is racing in Misano.
Yesterday he instead did a flat track with Morbidelli and Bezzecchi as instructors: "Riding with Marco was useful, and Franco is a good teacher. I liked learning from him," the 18-year-old Japanese rider said.