The shock news regarding Suzuki's withdrawal at the end of 2022 had not yet been commented on by those directly involved, but today the first declarations to the media by Alex Rins and Joan Mir have started to arrive. The first to speak and address all the questions of the case in front of a crowd of journalists was Rins, who explained in detail what happened in Jerez, underlining how totally unexpected a decision was that obviously upset all his plans for the future.
Alex is fighting for the world championship on a bike that he already knows he will not be able to use next season and in his words, this situation will give him a further stimulus to give his best and make it clear to the leaders of Hamamatsu how wrong this decision is. Winning the title in 2022 would truly be an epic achievement for Rins or Mir, and would undoubtedly be the best answer for the Japanese manufacturer which has decided to abandon again a paddock to which they returned in 2015.
"After the Monday test in Jerez, Livio and Sahara-san take me and told me the news in the office - said an embittered Rins – It was super hard. I was fully crying. I gave everything for this team since 2017, trying to give a lot of info to have a competitive and winning bike. But you know, it's also the team members. They did everything since 2015 when Suzuki was in MotoGP again. For sure it was a big shock for me, a big shock for the team. It's not easy. In the end, I can find something for the next year I think. But for them it's more difficult. I feel very sorry, they are like a family for me. Let's try to finish the season as strong as possible. This weekend will be the last for me with the Suzuki at Le Mans, let's enjoy the time with the Suzuki in this track. Next year we'll ride with another bike."
It's a difficult decision to understand…
"We are fighting for the world championship, our team is leading the team standings, so it is difficult to understand this decision. But they made this decision in Suzuki headquarters and that's it. We cannot change it, we can only respect it."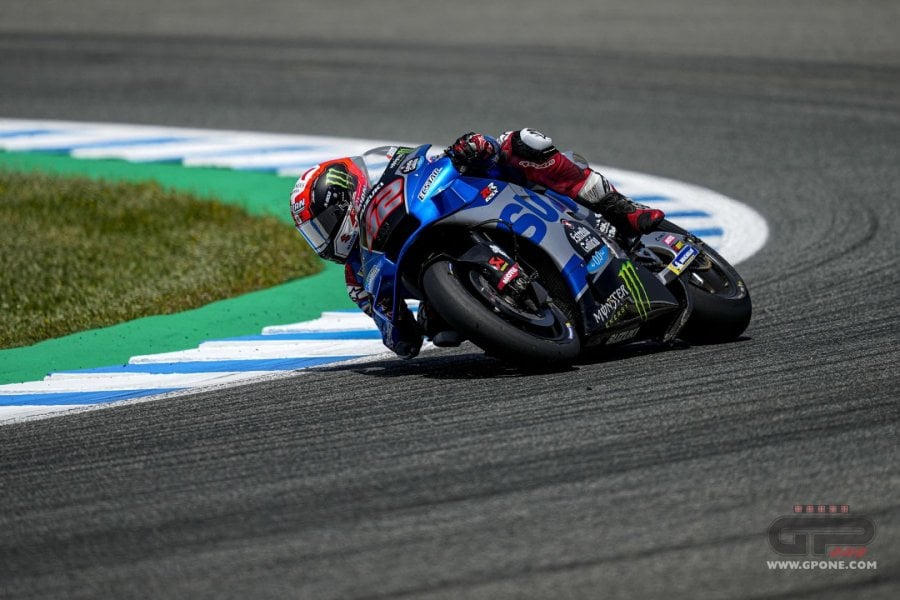 Have you had contact with anyone in Japan?
"I haven't talked to anyone from Japan. Suzuki President Toshihiro has always been super friendly with me, he sent me a video when my son was born. I haven't received anything from him or any other managers from Japan yet, just the communication from Livio and Sahara San ".
How do you imagine your future, what options do you have?
"At the moment I have nothing for the future, but I have a manager who is taking care of it. Maybe he will be a little busy in the next few weeks, but now I just want to think about the next races, go on every weekend. It is difficult, but it also gives us an extra boost, because we have a bike that for me is the best package I've ever had with Suzuki, so I want to show them that they made the wrong decision. "
Were you certain to continue with Suzuki in 2023?
"The plan was to continue with Suzuki, we were also in negotiations with them, but this thing comes super-fast. If Livio or Sahara-san knew this during the first race, we would not have started talks. When they knew the news, they were down too, I'm convinced they didn't know anything. We had a great start to the season and this makes it even more difficult to understand why Suzuki doesn't want to continue in this championship. We are competitive, but as I said, this is the decision and we must respect it ".
The rider market will change a lot after this decision.
"The riders market has changed now, because both Joan and I are leaving Suzuki. Actually, Suzuki has left us! We have to go somewhere, I don't want to hurt anyone, I don't want someone to chase away a rider to put me in the saddle, but I think this is the only way. As a rider I want to keep racing. The situation is difficult, but this will give us a boost believe me. The first race after the Jerez test was hard, but now there are two ways: You take the down way or the up way. We take the good one".
Do you think there will be developments between now and the end of the year?
"They told us that the new parts for this season have already been approved and they will bring them to us to try to improve this bike even more. They will put all the effort. And trust me, the Japanese people, the mechanics were destroyed. We're waiting for a new aerodynamic package - let's wait for this thing and let's try to go for good results. We already have two podiums and we want to show them more. What they say is that the budget for this year is closed, so they will bring everything. I have no reason not to believe them. We will try them. I have faith in my team, they will give everything until the end even if it is difficult for them. "
If you had to choose one of the rival bikes on the grid, which one would you bet on?
"I'd prefer the Suzuki. I'm not in a position to decide."
Audio collected by Matteo Aglio