Technology in MotoGP is reaching levels that were simply unthinkable just a few years ago, with braking systems which in turn have progressed to the point of reducing stopping distances more and more. Brembo has never stopped the development of its systems, both in MotoGP and in Formula 1, and today it offered us the opportunity to talk to Pecco Bagnaia about this topic, offering many interesting ideas.
It was a nice chat in which we talked with Pecco about how important braking is today in MotoGP and also about the different techniques adopted by the riders currently on the grid. There was also space for some anecdotes about Casey Stoner, the former 'protégé' of Christian Gabarrini (as already revealed by Cecchinello in our GPOnecar) who today follows Bagnaia in the garage and is an authentic gold mine with his experience.
First, let's start with Le Mans. How demanding is it on the brakes?
"Le Mans is less demanding from a braking point of view than Jerez, but you have to be very careful with the temperatures. We usually use 'low-range' discs which are the ones that work best in these conditions. There are two very hard braking sections and it is often cold, so keeping the brakes warm is not easy. Last year I remember not having problems even with the rain. "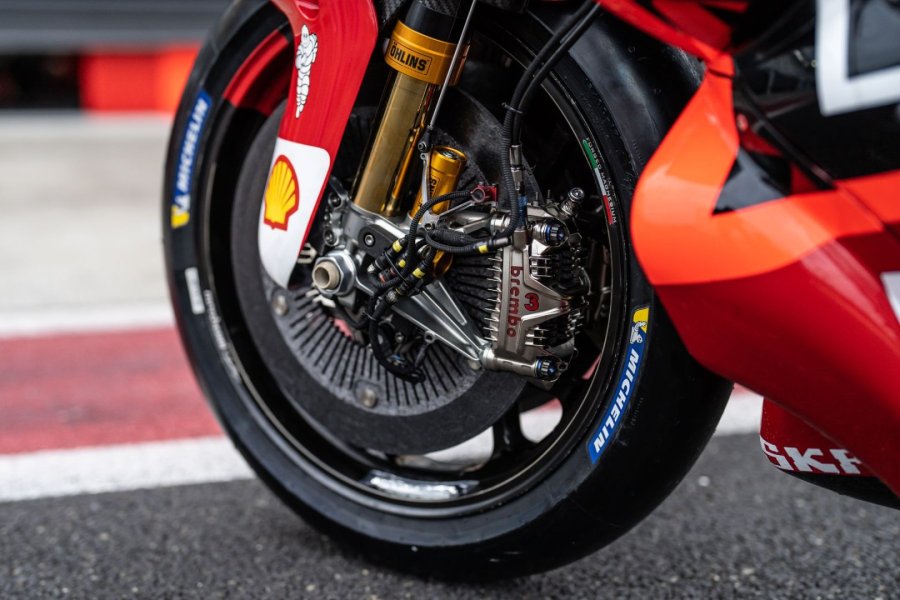 What did you feel in your first test with the 2016 MotoGP bike at Valencia, did the braking surprise you?
"When I tried the MotoGP bike in 2016 it was a shock because of the braking. But I never had that locking effect that other riders had. I immediately felt comfortable, I don't remember it as a shocking experience. Sure, it takes time to get used to, but I can say that now I struggle more when riding bikes that don't have carbon brakes. "
At Valencia, a few years later, you also had to lock the front and had a bad crash ....
"That episode happened, there was little I could do about it. It will never happen again, let's say it was a small problem that had a big consequence. Maybe the guys from Brembo can explain it better!".
At Jerez some riders complained about the difficulty of overtaking in modern MotoGP. Perhaps we could consider adopting steel discs as in SBK? What do you think about it?
"I've made many comebacks since the beginning of the year, like in Portimao, Austin, Argentina. I think you can overtake a lot. Both with and without these carbon brakes, as well as for the aerodynamics. These are not the things that limit the amount of overtaking. When you ride faster than your rival, you inevitably overtake him. Even if you are at the limit, you can overtake, I don't think it's technical limits. At Jerez I think Aleix was fighting with Marquez and Miller who lift very strong, while he favours corner exit. I think the track is also particular, so in my opinion it was a mix of these factors ".
One of the most famous users of rear braking was Stoner. Have you ever talked about him with Gabarrini, who used to follow him?
"I talked a lot with Gabarrini about these things, because it is fascinating to talk to him about the riding styles of the various riders he has had. He always explained to me that Casey was very good at understanding how much grip he had on the rear and how much power he could use. It was certainly a period in which traction controls were not as developed as modern ones, especially with a bike like the Ducati 800, which by all accounts was unrideable, it was very difficult.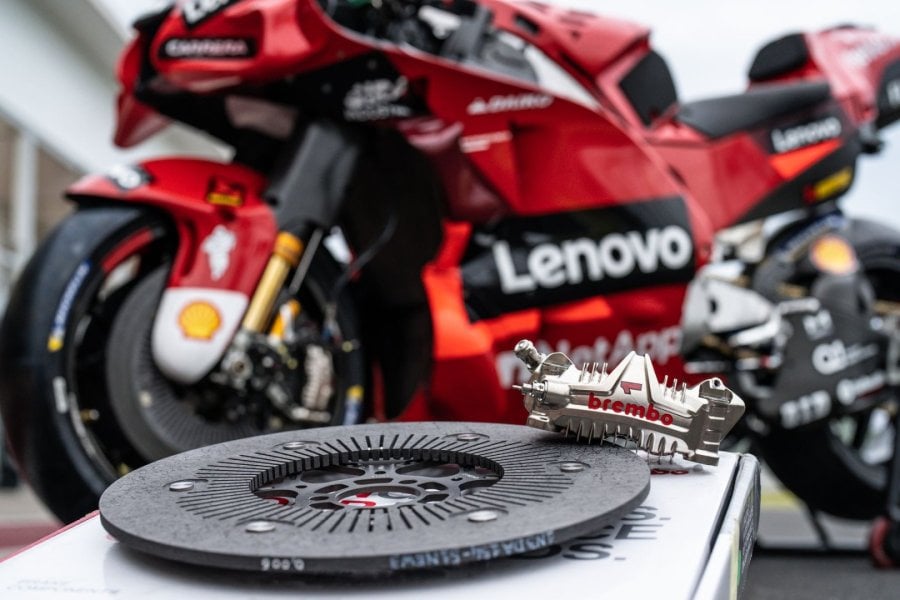 The power was on-off, you had to fit everything together and Stoner always made the most of the potential that was there. He adapted by using the rear brake a lot, but already in the two years with Honda he began to use it less because the technology evolved so much in those years. Seeing Casey riding at that time was truly fascinating, he did great things with a bike that was unrideable. He adapted to it and made a lot of difference. Now among the riders who makes the most of the rear is Miller. He and I use it a lot when exiting the corners, because we both try to use very little traction control and we need the brake to limit the wheelie. "
Do you think this is an aspect where you can learn something from Miller?
"Jack is very good at managing the rear brake in corner entry, he is really a reference for me. He makes the bike turn in the last entry phase, while I put the bike sideways when I start to lift off. They are two different approaches, but in my opinion he has a lot of control from this point of view ".
What innovations have you tried this season regarding braking systems?
"This year we tried the 355 discs which on some tracks can help a lot, they are more explosive even if a little less modular. I liked them very much".