The nightmare of a new stop for Marc Marquez has returned with the worsening of his double vision. It's a problem that at the very least might bring about a slowdown in the activity of the Spanish champion, but also a decision to bring his racing activity to an end at the natural conclusion of his contract. This would mean the worst possible expense for Honda - 100 million Euros - in the last four seasons. So much so that the amount spent, 25 million, by Ducati for Jorge Lorenzo in the 2017-18 two-year period, seems like into peanuts.
Normally the problem of one manufacturer would be greeted with smiles by the others, at least under their cats' whiskers, but not in this case.
Without Marquez, or with a Marquez 'minus something' as our columnist Carlo Pernat likes to repeat, a place is opening up for his successor (or replacement) in the mighty Repsol Honda team.
No catastrophic predictions - this is simply the way things are at the moment. HRC currently has two teams: the LCR team with Nakagami and Alex Marquez in difficulty and both replaceable and the official team in which, absurdly, this extra difficult moment of Magic Marc places Pol Espargarò on the edge of the Tarpeian rock. The reason for this is very simple: unless something dramatic happens, Honda needs a winning rider and this would be the third year without results for the Japanese giant who knows that of its four current riders only Marc is able to aim for the title. .
The Japanese, and Honda in particular, know how to wait
For our part, we know that the Japanese, and the HRC in particular, know how to wait. We also know that, so far, they have always poached from the breeding ground of already winning talents.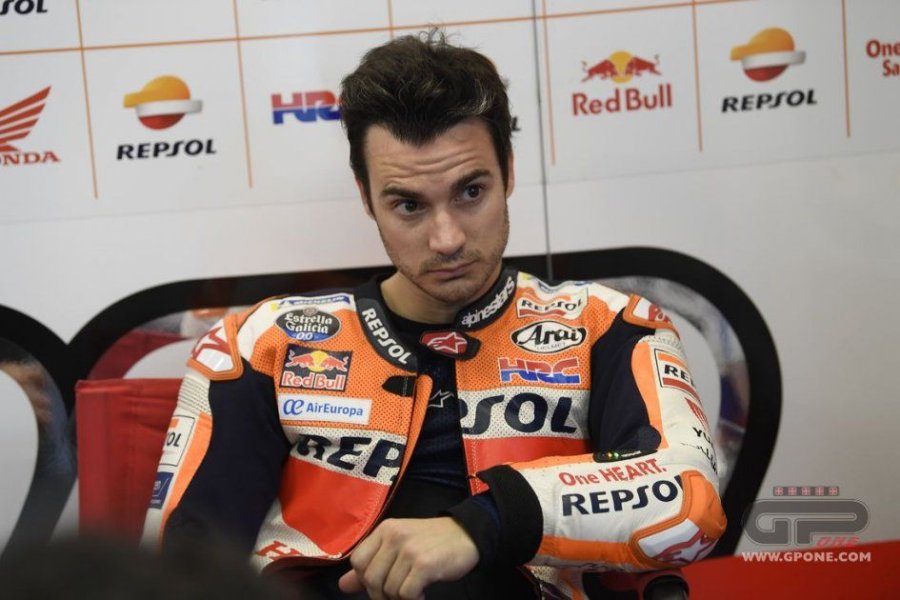 If you remember that Dani Pedrosa, who missed out on the title which instead went to Hayden, can even be considered a champion: with HRC colours he won 31 Grands Prix, stepping on the podium 112 times in 13 seasons, ending with three runner-up slots and three overall thirds.
This leads us to think that on this occasion too it will try to replace Marquez - the fact is not if, but when it does - with an already winning rider. And the winners in this period are damn few, we would say two: Fabio Quartararo and Joan Mir.
The 'Marquez case' does not only involve Honda, but is a domino effect for Yamaha
And this brings us to the reason why 'if Sparta cries, Athens does not laugh'.
Replace Sparta with Honda and Athens with the name of any other manufacturer and you will have the picture of the situation: today the top riders see the market reopen, and as a result the race gets underway again for a rise in rider retainer fees.
At this point, there is no doubt that Fabio Quartararo, the most attractive and conquerable prey for two reasons, has ended up in Alberto Puig's sights: the first is the relative competitiveness of the Yamaha, the second is the economic potential of Honda. This also applies to Suzuki, to be honest, but we think it's more the Iwata manufacturer under attack.
Fabio's great second place at Mandalika did not go unnoticed, taking into account the problems he had.
Quartararo: 'hot property', at Mandalika strong mentally and on the track
In FP2 of the GP of Indonesia, the French champion's M1 stopped after a few minutes, forcing the world champion to take his spare bike. In FP3 it happened again and Fabio was forced to return to the pits for the second time. As if that were not enough, this apparently electronics problem reappeared on Dovizioso's bike: before the start the man from Forlì in fact saw his dashboard go haywire, so much so that he had to abandon after just seven laps.
There is enough to cause a severe headache for Lin Jarvis who at the moment also has four bikes, but only three problems if Franco Morbidelli, the only one to already have a contract for 2023, is excluded from the list.
Con Quartararo probabilmente nel mirino della Honda, Jarvis deve anche fronteggiare il problema del suo secondo team, visto che Yamaha ha un contratto triennale con lo sponsor With-U, ma solo annuale con la squadra.
With Quartararo probably in Honda's sights, Jarvis also has to face the problem of his second team, given that Yamaha has a three-year contract with the sponsor With-U, but only one year with the team.
Lin Jarvis: "our priority is Quartararo, if he signs, there are no vacancies in the factory team"
Problem means opportunity for the British manager, given that both riders - Darryn Binder and Andrea Dovizioso - are expendable, which means having two potentially available seats.
The question for him is how to occupy them if instead of two riders he will have to look for three. In fact, should Fabio Quartararo let himself be tempted, he will also have to try and find another first rider to support Morbidelli , who this year will have to prove that he is still the Morbidelli of 2020.
"Our priority is to extend Fabio Quartararo's contract. If we manage to reach an agreement with Fabio, under normal circumstances there would be no vacancy in the factory team", Jarvis has said on a number of occasions.
The problem is all in that 'if'. In fact, if he fails to do so, a series of alternatives would open up for Yamaha, but apart from the choice of poaching Joan Mir from Suzuki, none are capable of authoritatively replacing Fabio.
Fernandez wants the factory Yamaha like Razgatlioglu
Raul Fernandez, who had already reached an agreement with Yamaha before being blocked by KTM, would like to join the factory team, a desire that Toprak Razgatlioglu also has, and that means one free seat. And the Turk through his manager Kenan Sofuoglu is reported to have already said that he is not interested in one of the two Yamaha With-U seats.
However, he could change his mind (and even overturn the predictions in favour of Fernandez) after the two tests that he is scheduled to do on the M1. The Superbike world champion, in fact, has talent, but it still remains to see if he is ready for MotoGP.
Before solving these difficult problems, however, Lin Jarvis must face another: the renewal of the contract with the team. Radio Paddock says that at the moment there are some misunderstandings between Andrea Dovizioso and his crew chief, Ramon Forcada. And beyond the incomprehensible decision to remove the Spanish technician from Morbidelli, with whom he had established a very good rapport (on the other hand, Diego Gubellini was left alongside Quartararo), the whole situation seems like a tough nut to crack for Lin.
That's why it is appropriate to say that if Honda cries, Yamaha does not laugh...