Michele Pirro is the real workaholic of these tests. While all of his colleagues stopped for the lunch break, the Ducati test rider did two long runs between 1pm and 3pm, the hottest hours of the day. Then it was time for a shower, a quick meal and he was back in the box.
After all, it is his job to prepare the field for the arrival of the official riders for the tests on Saturday and Sunday, thoroughly testing the innovations brought by Gigi Dall'Igna and his men. Michele, in his garage, has two bikes: one in 2021 version and the other 2022.
The first is recognizable by the wider wings, with a higher mounting on the windshield.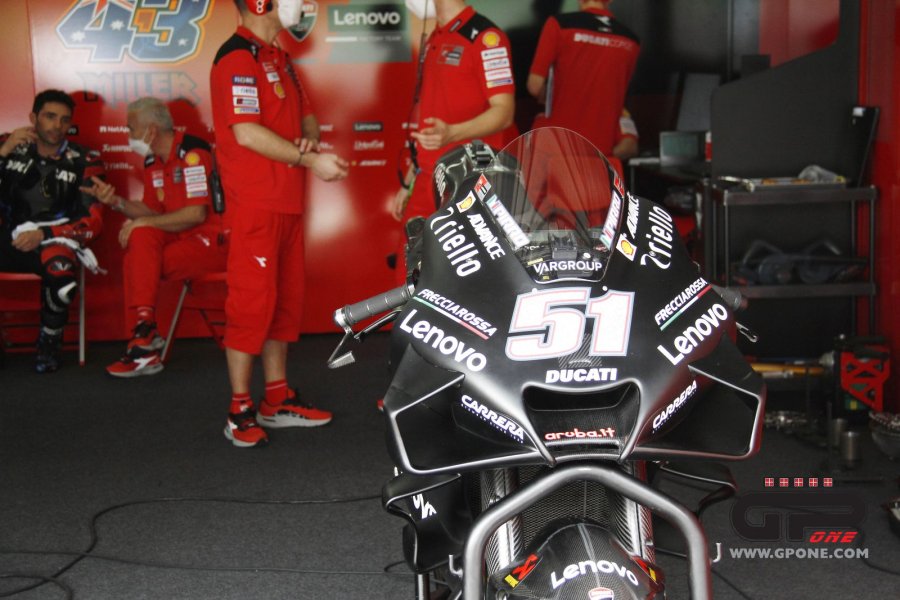 The second, the new model, instead features the aerodynamics already seen at Jerez, with flatter spoilers in shape. In addition to a different shape of the mouth of the airbox.
The differences don't stop at the nose. The tail of the GP21 is in fact very tapered.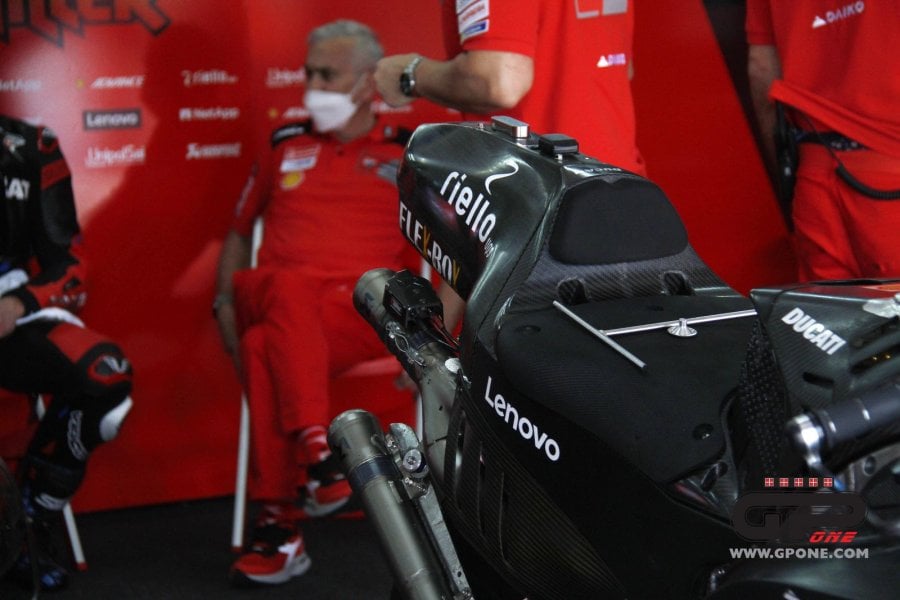 The one of the GP22, on the other hand, is 'fuller'.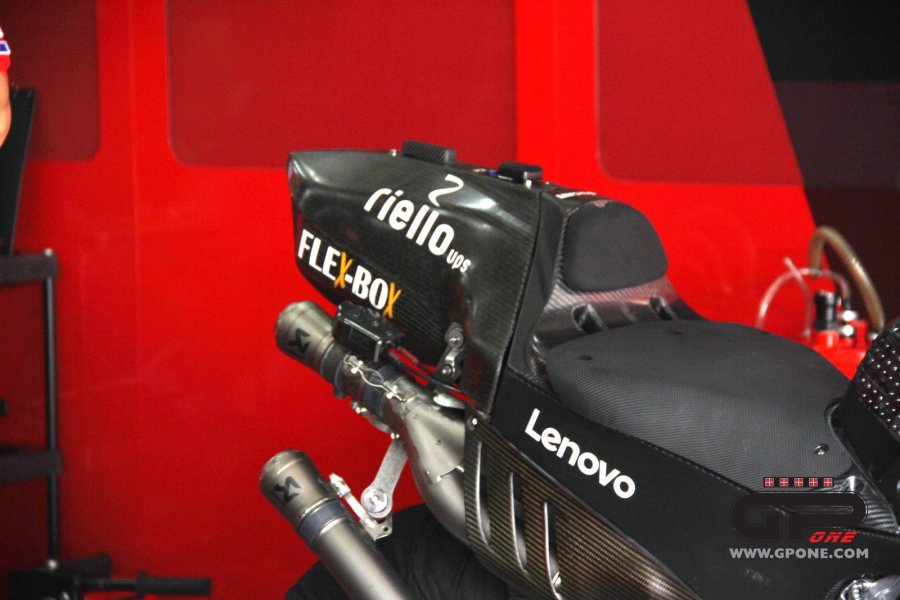 Both are fitted with elongated exhausts, already seen last year in the Misano and Jerez tests.
Then there is everything that the fairing hides but, despite our insistence, Gigi Dall'Igna ... wouldn't allow us to take it off.