Wrapping up the KTM day, which began yesterday morning with the presentation of the 2022 liveries of the official team and the Tech3 customer team, was by Pit Beirer, head of the racing activities of the Austrian company. KTM will line up at the start of the MotoGP championship as a manufacturer for the sixth season and the scoreboard reads a total of five wins (three with the official team and two with Tech 3) and 13 podiums. It's a tally that did not fully convince the management who therefore decided to change something by bringing Francesco Guidotti to Mattighofen as the new team manager.
"We weren't satisfied with what we did and how the project was going and so we decided to make some changes in the team's management. We started with this project, we had to build everything from scratch in a short period of time and then over the years everything has gradually become more stable and professional. Last year we were still developing the bike during the race weekend because we lost the concessions, which completely changed the way we work. So, I thought this was the right time to take a step forward. All the testing work will be passed to our team of testers, we have the best tester in the world, Dani Pedrosa, and together with Mika Kallio they do a really good job and need to do it directly with the manufacturer who will have all the responsibility for development. During the races we will only have to think about racing, as everyone else does and for this Francesco Guidotti is the perfect person. With him our team will have to get the most out of every weekend and stop using Friday morning as a test session ".
In addition to a new team manager, KTM brings two new riders to its MotoGP family, Gardner and Fernandez who will race for the Tech3 team. At the end of last season, in full battle for the world championship, Fernandez made some not particularly gracious comments towards the team, proving himself to be a perhaps excessively "hot-headed" rider.
"We have two fantastic riders who fought for the same goal last year, and in these cases, we know, a bit of friction can arise and everyone tries to get the team on their side. Aki Ajo certainly did everything right, in those moments it would be better not to say anything and just calm down. All the pressure and tension that was there at the end of the championship, however, is a good thing: in Austria we sat down with all four of our riders and team managers and it went well, let's see what the future holds. "
"We can't force the riders to stay, we'll see with Acosta"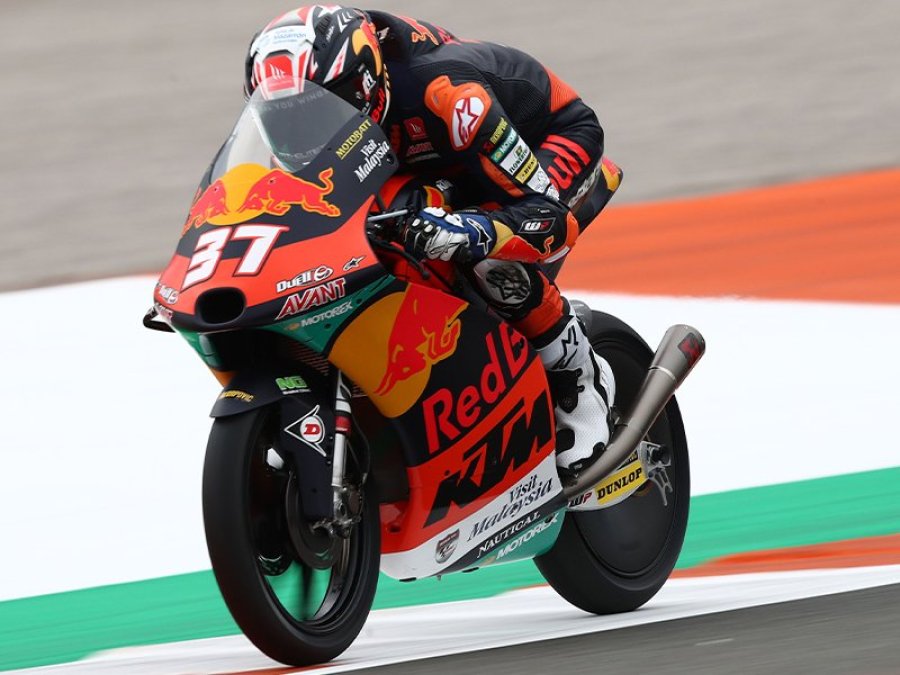 How important is rider loyalty to KTM?
"We work a lot, we put our heart into it for our riders and we want them to be happy and express themselves at their best. We do this in all the competitions where KTM is involved and we win virtually everywhere. We put a lot of passion into all our projects and try to keep the riders with us for as long as possible but it is not always possible. Raul Fernandez, for example, is a young and talented guy who grew up very quickly and is very sensitive, it is our job to convince him that the place where he is now is the right one for him ".
Also in this regard, Pedro Acosta's contract for 2023 is already 'red hot'…
"We do a great job on the youngsters and that's why we bring up great riders. Pedro is very talented, he has a contract with us for a couple of years. I hope he wants to stay because he sees KTM as a good partner, we'll see who will try to take him away from us next year, we can't force him to stay but we want to convince him with the work ".
"Petrucci? We will meet to talk about the future"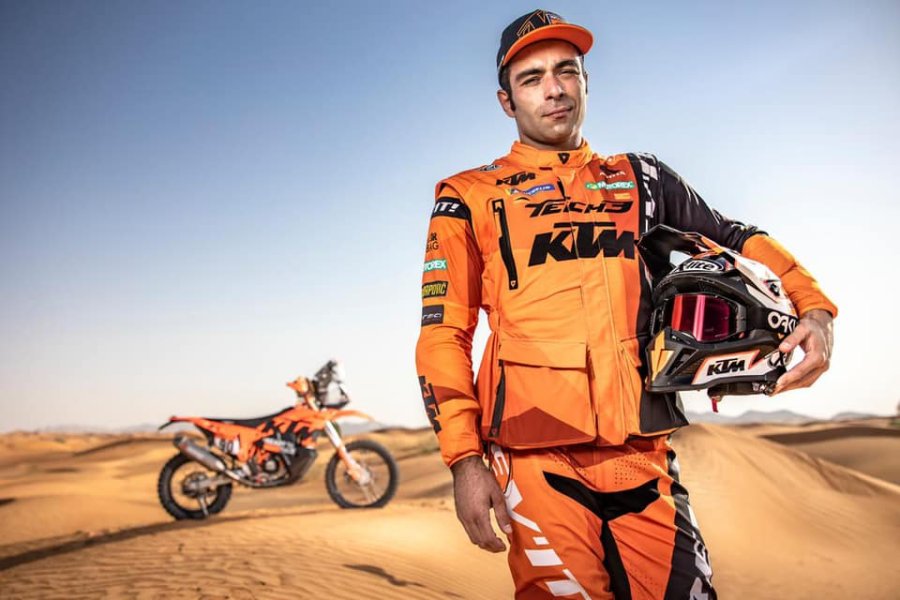 The man who raced in Tech3 is Danilo Petrucci who has just come off the back of the experience of the Dakar. Danilo helped to make a large slice of the public (even the most generalist one) to fall in love again with the most famous rally raid in the world, also bringing it closer to the KTM brand. As we know Petrux will return to Ducati to race in MotoAmerica, where does the responsibility lie for this divorce?
"He did something amazing. When we announced that he would do the Dakar everyone thought of it as a marketing move but I knew he could do well. It was his dream, we love Danilo as a person and since we could no longer continue with him in MotoGP, we gave him the Dakar as a gift. We didn't need another rider in the Dakar, it was really a gift from us for him. The fact that he won a stage is something out of the ordinary. When we made the contract with Danilo for the Dakar we told him that we would not pay bonuses for placements, his only bonus was tied to him finishing the race. This was to ensure that he did not take too many risks and enjoy the experience. We couldn't offer him anything on asphalt and now a door has opened for him and he has taken this opportunity. I don't know if he wants to start a career in rallying after seeing how dangerous it is with the Dakar, he is a friend of KTM and in the future we will meet to talk about it ".
Going back to MotoGP, what does KTM expect from Guidotti? What does he bring to your project?
"As other team managers do, I expect him to take care of the "human" strength of the team. We do not want any of the top management to discuss technical issues during the evenings of the race weekend, we need direction and we will also have Pedrosa on track with us more often. Another important thing will be the management of the riders, we want them to be happy and we must be honest with them from a technical point of view. Francesco will have to be the head of the team, not from a technical point of view, he will have to manage everything that revolves around the people who work there ".
"I would like no differences to be seen between the official team and Tech3"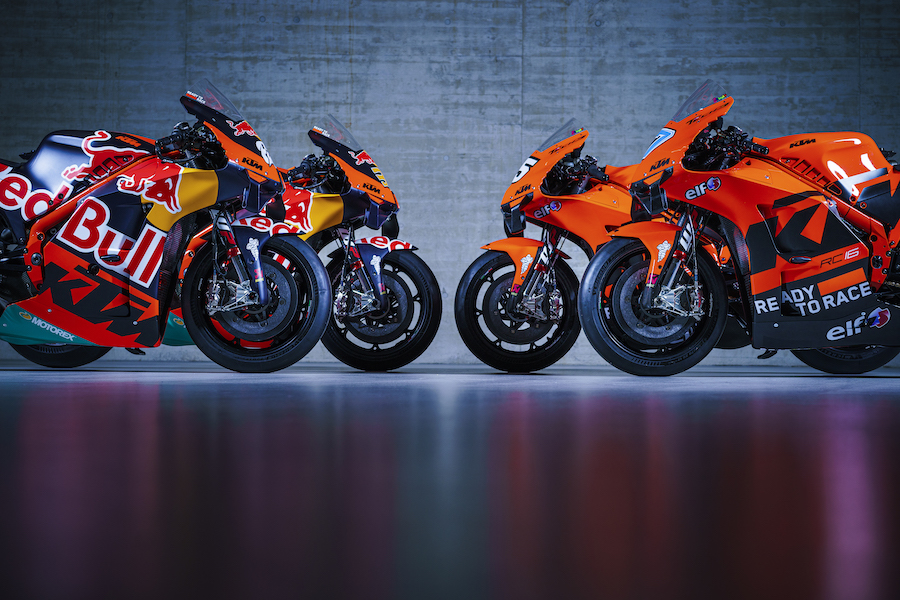 Guidotti takes over from Mike Leitner who will remain as a consultant.
"Mike is enjoying a bit of calm at the moment, he was more than a team manager for us because of what he has done. We have arrived at a good level in recent years and it was time to change something. We talked with Mike about his role and at the moment that of consultant, who can give advice from a technical point of view, is the best. He still has a contract with us, he will work with less pressure after years of putting his all into this project ".
One thing KTM always declares is that it has four official riders unlike the other manufacturers. Is everything really all "the same" for Binder, Oliveira, Gardner and Fernandez?
"Yes, we have four riders under contract. One of our strengths is having a real Academy for MotoGP starting from the Red Bull Rookies Cup. Having four riders and considering them in the same way is not easy because it requires a large amount of materials and people. With Poncharal we have an open vision, we are making this journey together so much that our people are on his team. I would like the riders to see no differences between one team and another, I don't know if it will be possible but we give all possible support to the satellite team. Ours is a platform for four riders and no one has limits from a technical point of view ".
"Proud of our youth program. Of the 250 million investment ..."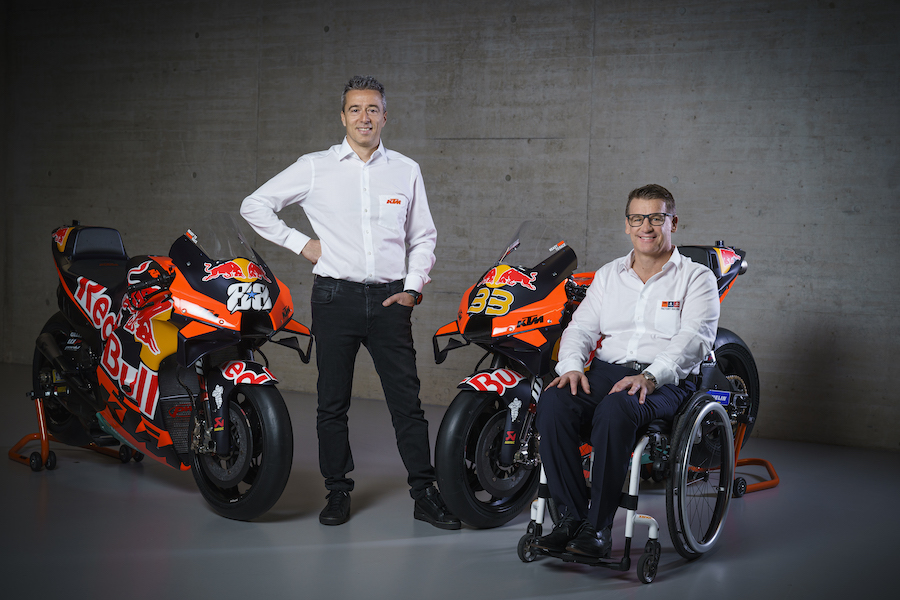 You have been in MotoGP for 6 years now. How has the category and more generally the world championship changed? Is KTM working in some way to change things within the paddock?
"We arrived in MotoGP with a lot of respect, we do a professional job and we don't have the presumption to change MotoGP, it's not our role at the moment. KTM just wants to be competitive in this class and we are pushing hard to do so. MotoGP requires all manufacturers to change every day, because if you don't change, you go back and find yourself last on the grid. We are proud of the work we do in all categories, we support young riders. And we are also thinking about the Red Bull Rookies Cup to make it even easier for young talents to enter this world. "
When KTM entered MotoGP you had a budget of 250 million euros for five seasons. Now that period has gone by, was 50 million a season enough?
"The last time I checked the piggy bank it wasn't empty - said Beirer jokingly - The budget we had and will have is good enough to have good results. KTM has grown a lot from an economic point of view, it is a more solid company and has achieved important results. The brand can use MotoGP as a showcase both from a development and marketing point of view. This category is very risky and that is why there are no other manufacturers, it can also lead to bad publicity and the loss of a large budget. In recent years the budget has not been high enough to win the championship even if in reality it is not just about the money, it is more a thing of experience and knowledge, we have everything we need to be fully competitive ".