Traditionally, the Prüstel GP team kicks off its year on the asphalt of the Sachsenring. In fact, it was the German circuit that has baptized the new team that will race with the new CFMoto on track this year. Riders will Xavier Artigas and Carlos Tatay.
The team will be able to count on Tom Lüthi as sporting director, and Massimo Capanna as technical director.
Now the team will leave early for Spain for the first tests before the first race of 2022 starts in Qatar in early March.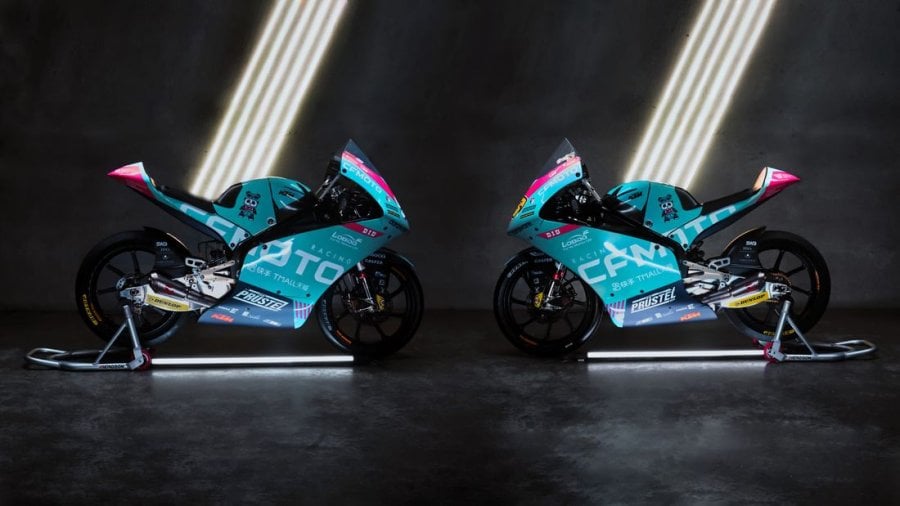 Florian Prüstel declared: "We expect a lot, that's sure. We want to bring CFMOTO as a brand into the World Championship. And this will happen with the sporting results of our riders. We also have great support from the Chinese fans and of course we hope to continue to work successfully with CFMOTO in the future."
Xavier Artigas said: "I learned a lot last year and this year I am more ready than ever to be at the front in every race. Sure, the switch to CFMOTO is something I've had to adjust to and still do, but but the atmosphere in the team is very good and motivates me to ride to the top for CFMOTO."
Carlos Tatay commented: "We'll wait for the first tests in Spain and then we'll decide the goals for the season. I was able to progress last year with every race, every lap and I'm so happy with the team. I'm looking forward to and feel ready for the season."
Markus Ferch, CFMOTO Vice President of Sales, concluded: "This is also a big step for us as a company to expand our activities in motor racing. This is a great start for further cooperation and we look forward to a strong presence for the riders and the brand both in the media and of course on the track."