Applications from teams wishing to participate in the Moto3 and Moto2 classes in 2022 closed on 26 August 2021. Teams provisionally accepted at that date were given until 16 September to confirm participation, provide details of riders contracted and comply with financial obligations.
It can be noted that Team Gresini is missing, as was known, in Moto3, which VR46 is together with Avintia. In Moto2 VR46 signs the team as Aramco. While Yamaha VR46 Master Camp has its own identity in Moto2.
The Selection Committee responsible for selecting teams and riders met during the San Marino GP to review the applications and confirm acceptance.
Fifteen Teams, each with two riders, were confirmed in each class: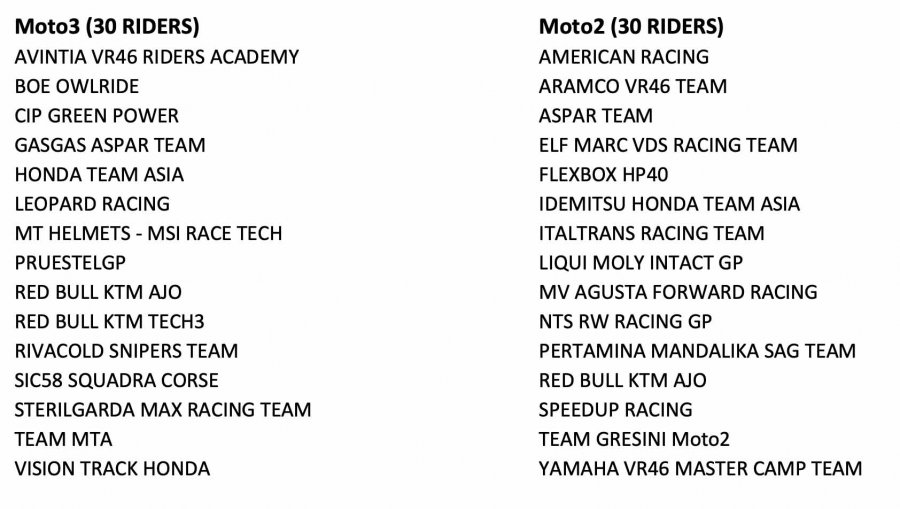 Details of the riders accepted will be released by the accepted teams at their own discretion.
A final list of riders will be announced by the FIM during the Valencia GP on 11 November 2021.