Repetita iuvant (as they say in Latin) for Pecco, Raul and Dennis. Boredom is not contemplated in certain types of repetition, on the contrary the taste always improves with a second mouthful of joy, which came just one week after the first. Then when you play at home, libido reaches peaks where there is no oxygen.
A (Sun) Day of Champions, in the fiefdom of Valentino, who now knows he can leave everything in safe hands. It's still a bit too early to say that he has found his heirs, but the fans will not be lacking in excitement with riders in other colours.
THE GOOD – It was great that he was dancing on his Ducati, he and she as if they were one. It was not sufficient for Bagnaia to measure himself up against Marquez, he also did it against Quartararo and the result went off the scale. In the past there were missteps, but in Misano as in Aragon everything went smoothly. Dance hall days therefore on and off the track, of course, where the party is being celebrated, in red as befits a Ducatista.
The song remained the same also for Foggia, who found Antonelli and Migno with him on the podium. Three is a magic number, especially when you are in Italy with Italians.
THE BAD - The Silverstone podium seemed to have been the turning point, but it was an exception to the rule in a season in which the number of crashes is likely to exceed points. Alex Rins is a thoroughbred horse, but he struggles to make it to the finish line. Go to a transcendental meditation class, drink four cups of chamomile tea, for heaven's sake…. Just anything to pull yourself together!
THE UGLY - An ugly beast, but for his opponents. The transformation from Doctor Enea to Mister Bastianini is completed in 27 laps, without strange serums but with a lot of fuel burned by his right wrist. The Beast of the Riviera is scary, but only to his opponents. The fans, on the other hand, are enchanted.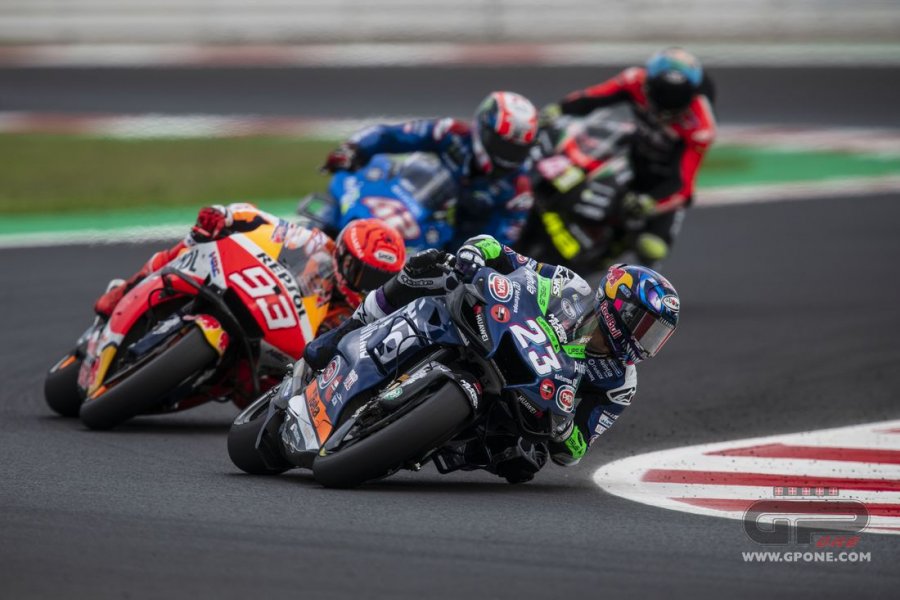 THE DISAPPOINTMENT - There was no lack of applause, but for what he was and not for what he is. Valentino Rossi at Misano made a first farewell to his fans, but not much excitement. Not seeing him in the frame even once in the entire race in his kingdom is a sin of treason that the Doctor must wash away quickly in just over a month.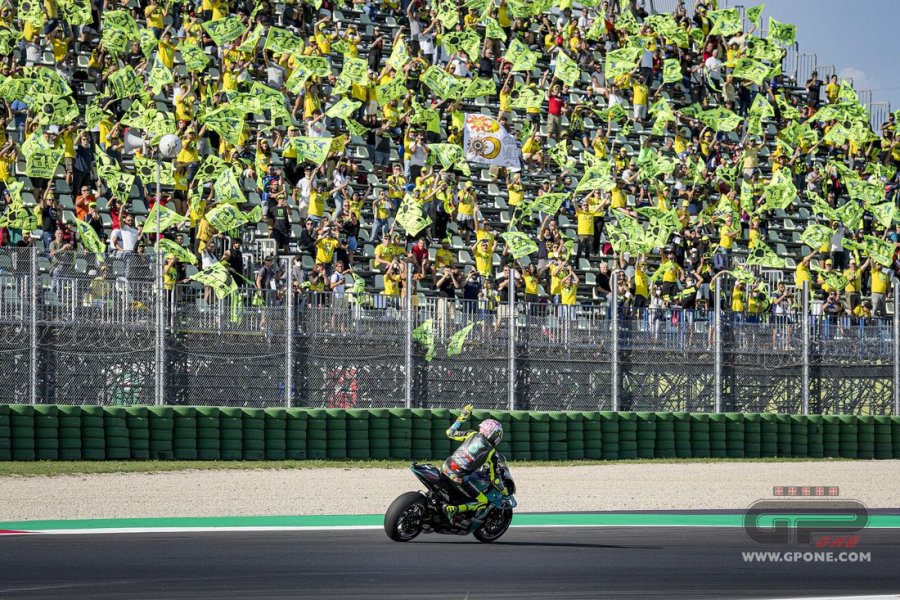 THE CONFIRMATION - Quartararo wins while losing, understanding that the (world championship) raison d'état is worth much more. He realized that by taking on Bagnaia he would have had more to lose than to gain and Fabio really doesn't want to lose this title.
THE ERROR – One of those that hurt badly, not the body but the heart. Romano Fenati had been perfect until that tumble that destroyed his dreams, and also ours of a tricolour full house.
THE SURPRISE - Always welcome, like the one in the Easter egg, even if out of season. Give a Ducati to Michele Pirro at Misano and he won't disappoint you. After so much work behind the scenes he deserves applause on the best stage.
THE PASS - The wrong one by Mir, who in trying to pass Miller lets Marquez pass. An own goal, which with his going onto the green later makes things and his positions worse.
THE CURIOSITY - Aragon and Misano, two different tracks but the same winners: Bagnaia, Fernandez and Foggia. They are also all three in second place in their respective championships and are fuelling their hopes with points.
I TOLD YOU SO - "If Bagnaia wants to check out, I'm quite happy to sit in his wake and play blocker as much as I can". Miller's plan was a good one, but its implementation left a lot to be desired.