As in a Shakespeare play, Quartararo performed in a monologue of applause at Silverstone. Ever more the master of himself and his Yamaha, without opponents, it will perhaps take him less time than expected to get to the end of the book and see himself on the throne of MotoGP. It was a Sunday to celebrate, in the company of Rins, who hasn't been seen on the podium for some time, and Aleix Espargarò. For him and Aprilia there was a third place that was worth seven years of effort.
Not everything is clear under the English sky, the tires continue to cause controversy and make Bagnaia angry. For him the weekend ended in a disaster, unlike Fenati, Antonelli and Foggia, smiling and united on the podium. Too bad we don't see them more often in those positions.
THE GOOD - A sunny day in the cold English summer, to illuminate it a small trophy that has a great value. Aprilia wanted and needed a prize that would certify the efforts and make us forget the dark moments. It was handed to it by Aleix Espargarò, increasingly a team man and finally mature as a rider. A bravo for him, a bravo for the men of Noale, they were all good today. But this must be just the beginning.
THE BAD - Valentino has entrenched himself behind a Zen calm talking about burnt-out tires as if it were an egg, Bagnaia looked like a time bomb about to explode. Both saw their race ruined by what is the real mystery of MotoGP: tires. We know that they are round, black and that sometimes they don't work. For everything else we rely on Michelin's investigators of the unknown.
THE UGLY – We don't often see images like the one below, a snapshot that could become a film. Fenati (well done for having dominated the weekend), Antonelli (he earns merit for having raced with a broken hand) and Foggia should have and actually do have everything to deserve a season ticket with the podium, but they often forget it. There is still time to end their story in Moto3 with a flourish, now we want to see them on those steps again at Aragon.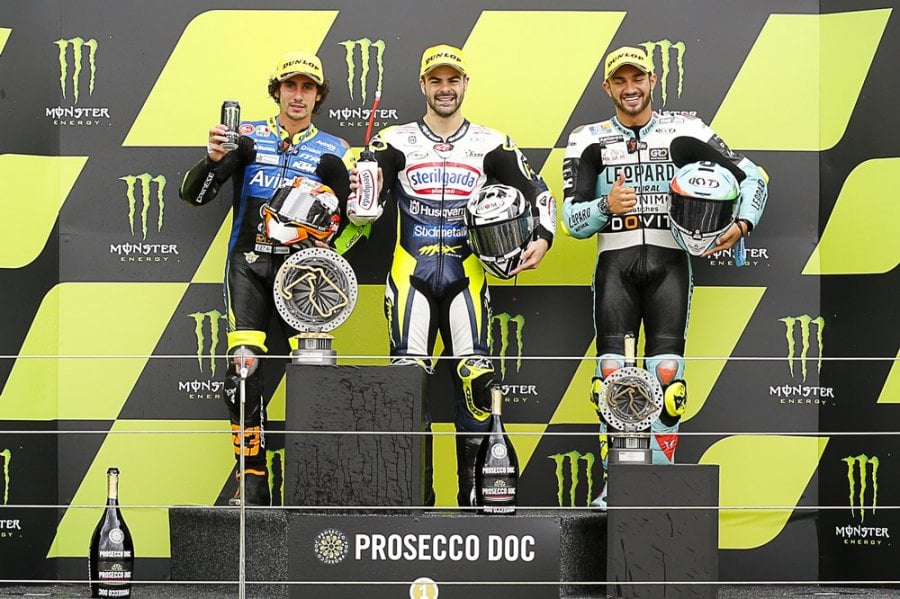 THE DISAPPOINTMENT - He is still Quartararo's closest pursuer, but it cannot be said that he is really defending that number 1, which would be on his fairing if it were no longer fashionable to put it on. Rins' podium (finally!) proves that the Suzuki worked, unlike Joan Mir.
THE CONFIRMATION - Quartararo didn't just win, he did it with style. An elegant superiority, made up of millimetre-sharp overtaking and pace. Perhaps the best Fabio ever, launched into the hyperspace of the standings while all his opponents can only look at the sky, where the star of the Frenchman shines in the firmament.
THE MISTAKE – A bit of a big one, the kind you don't expect from old Marc. Today's Marquez still can't hold a candle to the past and a bit of calm is required, so as not to ruin other races for him but above all for the others.
THE SURPRISE - It was already clear on Saturday that it was a good weekend for the Espargarò Bros. Pol could only be on pole, finding a shred of happiness in that land of tears that the Honda had been for him. Even in the race he showed what he was worth, grabbing an invitation to the family party.
THE PASS - Aleix Espargarò fully deserved the podium and the back and forth with Miller is a medal to be pinned to his chest.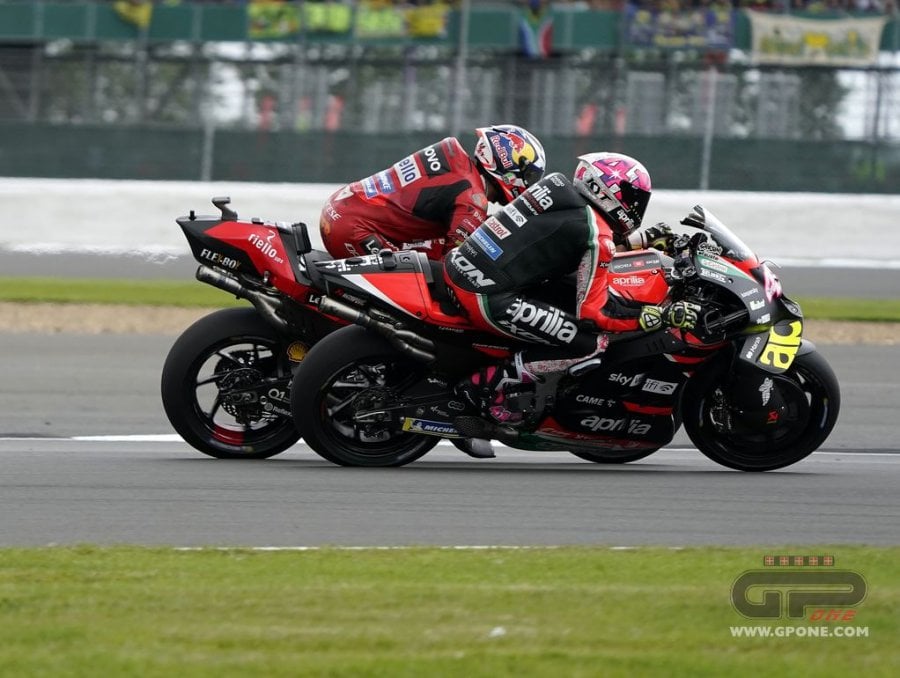 THE CURIOSITY - 1972 Yugoslavia GP, 500cc class: Pagani (Mv Agusta) won ahead of Mortimer (Yamaha), Eickelberg (König), Mandracci (Suzuki), Granath (Husqvarna) and Dobson (Kawasaki). We had to wait almost 40 years to see so many different bikes in the first six places of a race.
I TOLD YOU SO - Joan Mir's prediction: "Quartararo will also make a mistake". It's probably better for you to continue to be a rider, because as a fortune-teller you're not particularly good...