For the first time since Yamaha's decision to suspend him for the Austrian Grand Prix, Maverick Vinales has been speaking to provide his version of the facts. To do this he chose the cameras of SKY TV, interviewed by Antonio Boselli.
"I am sad, very sad, it is a very strange situation and it is difficult for me to be in it – were the first words of the Spaniard - I am lucky to have people around who are holding me up. I'm sad for how it went, I felt so much frustration inside me after so many races that didn't go as I thought they would".
All that tension boiled over in the final 3 laps of last week's GP, in which Maverick overrevved the Yamaha engine several times. Something that Vinales did not deny.
"It was a very frustrating moment - he explained - The first race of the year was perfect, then I came back for the second half of the season with a lot of strength but everything went wrong. There was an explosion inside me that I didn't channel the right way, I apologize to Yamaha, I didn't ride in the right way in those laps. "
The Spaniard's mea culpa was total.
"In the end I have a very strong desire to win and I haven't felt good for a long time, I tried, but this frustration pushed me to do this. But at no time did I want to put myself or anyone else at risk - he underlined - I'm sad because the last few days that are difficult to manage, I still want to apologize to Yamaha, it wasn't my intention to end up like this ".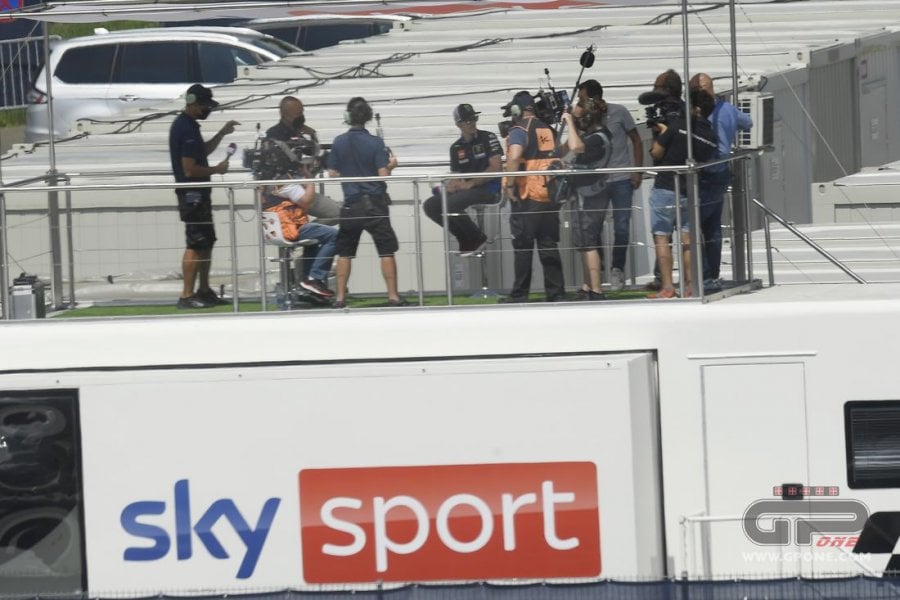 Vinales has received the solidarity of many other riders.
"In recent days I have discovered that there are so many wonderful people in the paddock, so many riders with whom I did not have a great relationship are fantastic. I have received some really nice messages, I want to hang in there in this moment ".
Is there any possibility for Yamaha to patch this relationship up?
"I don't know, for the moment. I want to be calm, reflect and come back strong. I respect Yamaha's decision, I'm their rider" he concluded.