Just a few days after completing the sixth Superbike World Championship round at Most in the Czech Republic, Team HRC has carried out a very productive test session at the Circuit de Barcelona-Catalunya in Spain.
While continuing the relentless work involved in developing the bike, factory riders Alvaro Bautista and Leon Haslam have worked with their respective technicians to identify a good base set-up for use during the Catalunya race weekend. The factory squad worked all day Thursday, breaking briefly for lunch, and completed a morning session on Friday, making full use of the track time and taking advantage of the summer conditions, the weather remaining sunny and quite warm throughout the tests.
As well as testing a series of new elements that the team made available for this test, the two riders worked more generally with their technicians to refine the overall set-up and geometries of their CBR1000RR-R Fireblade and also the engine set-up. Both Bautista and Haslam are satisfied with the work completed and feel optimistic ahead of the ninth round, set to take place at the Catalunya track on 17-19 September. But the Superbikes have two more tracks to visit before landing in Barcelona, starting with the Navarra circuit in Spain, which will host the seventh championship round already on 18-20 August.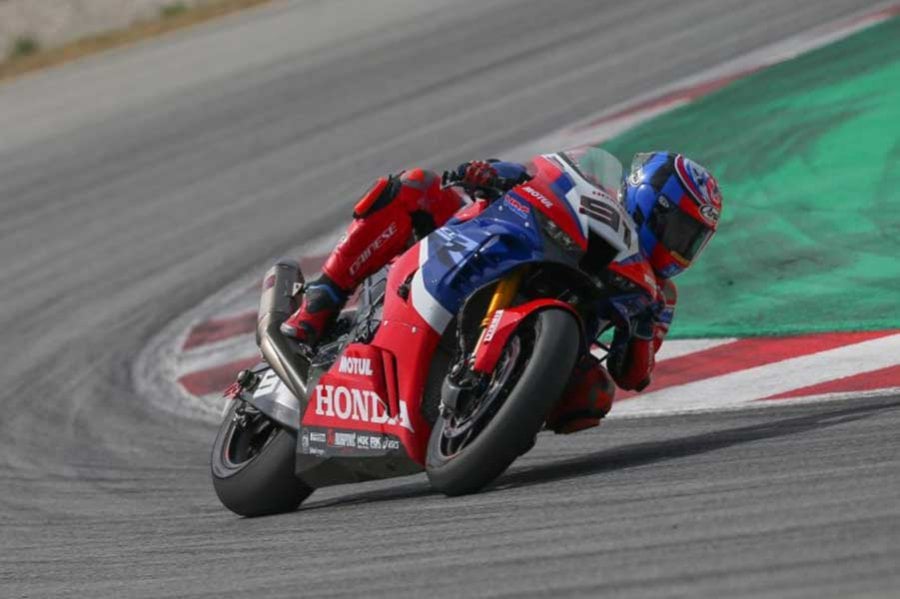 "A very constructive test. The track conditions were tough early on yesterday, slippery due to the dust, but this improved throughout the first day - said Alvaro Bautista - Temperatures have been high too, but we've got through our work schedule and tried many interesting things, especially with the frame, geometries, and overall set-up. On day two we worked more on the engine, focusing on the engine brake and acceleration, and looking at different set-ups that can help us. I'm pleased because we've been able to provide feedback about the new elements we've tried here and now have more information as we move forward with development. I want to thank HRC for having brought these items for the test, as this can help us in the future. We've found many positive things and overall, I'd say it's been a very important test."

"This has been the most positive session of the year so far for me, both in terms of what we've tried and how we've improved, and also my feeling with the bike - added Leon Haslam - The track temperature has been high, and we normally struggle in these conditions, so to have this constructive feedback this week leaves me feeling happy. Yesterday, we found some good pace and were the fastest on track, and we've done well again today, despite the hot conditions. The feeling with the chassis is better as we've had time to work on various mechanical parts, and we've taken a good step in terms of lap times. The team's worked hard and it's all gone well, and now we can look ahead to Navarra with more of a smile on our face."