The sparks may be about to fly between KTM and Michelin. It is well known, in fact, that the four-cylinder V unit from Mattighofen, which was the surprise of 2020, has failed to perform one hundred percent to its potential  this year because the Clermont Ferrand manufacturer has abandoned the super hard front for one of a different construction.
This was enough to create problems for the men in orange who in Austria celebrated a fourth place for Binder, who had started from the rear, but also had to suffer Miguel Oliveira's retirement due to a massive deterioration of the front tire, whose photo appeared on social media.
In MotoGP, no team is willing to talk openly about tires anymore, but it's hard to keep the news under wraps, and while Miguel simply abandoned the race, Brad's legitimate words were enough to clarify the situation.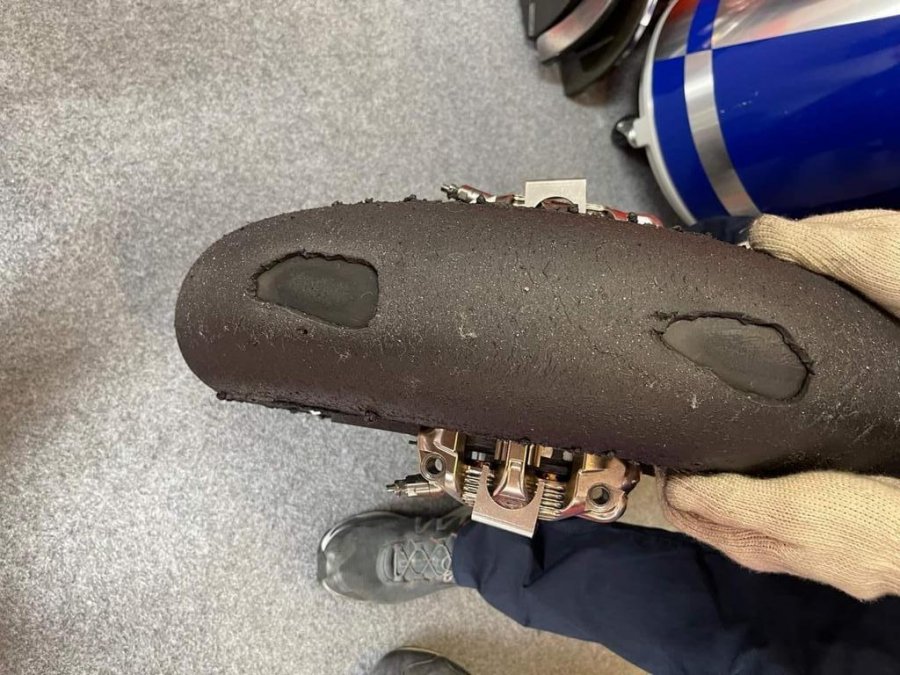 The South African said: "Today was a bit of chaos for the first race back! I almost crashed on the Sighting Lap of the first race actually. I don't know why but it felt like the front tire had no temperature and for the first flying lap it was like it was wet. We need to look and see what happened. I went down to 25th at one point because I almost ran off the track. I passed four-five guys in the next laps until the red flag. The restart was much better and I had more confidence even if we really need a harder front tire. It is way-too weak for us. I was riding on the tire limit the whole race but managed to make a couple of moves to take 4th, which I was really happy with."
Obviously, at the end of the Grand Prix, KTM expressed its disappointment to Michelin which may revise the allocation of tires for the Austrian GP.
The current MotoGP bikes, however, perhaps also thanks to their extensive front aerodynamics, are becoming increasingly demanding on tires, with frequent cases of exceeding the maximum permitted temperature, especially when the riders are in the slipstream. And in this sense, to improve the cooling, Yamaha introduced the 'punctured' mudguard we have shown you.