For years it has been said that Honda was Marquez-addicted and now the confirmation is there for all to see. It is no coincidence that last year, without Marc on the track due to his injury, HRC did not win a single race, and that they had to wait for their champion to return to retake the top slot of the podium at Sachsenring.
Just like the fact that Marquez, despite missing the two inaugural races in Qatar, is the best-placed Honda rider in the standings, in 10th place ahead of Nakagami and Pol Espargarò (tied with 41 points in 9 races).
Pedrosa, Crutchlow and Lorenzo: three Cassandras that HRC did not listen to
Alberto Puig, team manager of the factory team, cannot deny the evidence and has been repeating for a few months that the RC213 has problems, that they are trying to solve them and that they have to do it. The evidence cannot be denied, but the symptoms had been present for years and, on several occasions, first Pedrosa, then Crutchlow and Lorenzo had highlighted them. Now none of these riders are in HRC anymore, Dani is a tester in KTM, Cal in Yamaha and Jorge is enjoying life. Three Cassandras that Honda ignored…
When it comes to the largest motorcycle manufacturer in the world, there is no doubt about its resources and its ability to react, but not even money and men can work wonders. Also, looking at history, the Honda has maybe no longer been the best bike for a long time.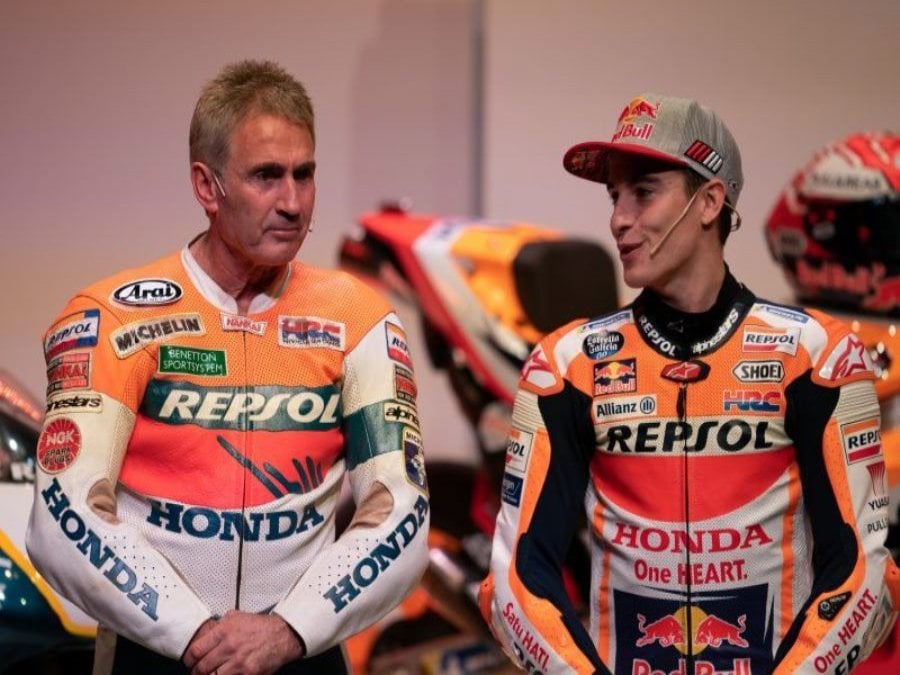 The NSR 500 and RC211V are Honda's last perfect bikes
The NSR 500 was perfect, so much so that when Doohan quit, Criville and then Rossi took it to success. Even the first 5-cylinder MotoGP bike was great, a cut above the competition, but then what? With the introduction of the 800, the first troubles began and despite having Pedrosa in the squad, it had to wait for Stoner to bring the title back to Tokyo.
Casey was the prototype of Marquez, an extreme, unique rider, capable of masking every flaw with his talent. Ironically, when the Australian decided to retire at the end of 2012, Marc took his place.
In a sense, history repeated itself, because the Spaniard won all the time, without his brand mates. Marquez began to take the bike in his direction, but that was a road that only he could follow. In the end, Pedrosa also had to succumb and there is no need to mention what happened to Lorenzo on the RC213V.
Whoever wins, however, is always right and Marquez has won everything. It's difficult to question a bike that between 2013 and 2019 Marc took to overall victory 6 times out of 7. So Honda did everything to keep its saviour, including a four-year contract with numerous zeros. But fate turned its back on her last year when Marc got injured. Without her king, the queen has found herself naked.



Fate has turned its back on Honda, without its king the queen is naked
To add to the problems, there was no one able to replace Marc even in the development. Lorenzo was gone and in his place was a rookie, Alex Marquez, while Crutchlow was dealing with physical problems and a desire to quit. Finally, Nakagami did not have the experience necessary to carry that weight on his shoulders. Bradl remained, tireless and willing, but certainly not at the level of Jorge and Dani, who, however, had been shown the door by HRC.
So the gap from the competition has widened and Marc can no longer think about patching things up in the way the Japanese were accustomed to. What's more, in the first races after his return he couldn't even understand what had happened to his bike because he had to first understand what had happened to his physique.
All this has done nothing but delay the evolution of the RC213V and the words of Pol Espargarò a few weeks ago caused a sensation when he said that it would not be such a bad idea if Honda had concessions in 2022.
Marc also knows that there is a long way to go, so much so that he said that the second half of 2021 will be used for getting the bike back to a competitive level for the following year. At that moment his physical problems will be behind him and Marquez will be able to continue doing what he does best: save Honda.