The word "icon" is often overused, but it's difficult to find another synonym for Raffaella Carrà, who passed away July 5th at the age of 78. She was everything and more. She climbed the charts with hits like Tuca Tuca, Pedro, and Tanti Auguri. She's been the queen of Rai TV's prime time for decades, lending her talent to cult programs, such as Canzonissima, and changed the course of modern television with Carramba! Che Sorpresa. But Raffaella Carrà was also well known in the world of motors, especially during the two-wheeled revolution that moved Italy in the 1960s.
The blond bob and scooters
"More experienced" motorcyclists will remember the era of calendars, when motorcycles were "pinned up" with pin-ups. This is when Raffaella succeeded in becoming the face of two historic Italian brands: Vespa and Lambretta. First came Vespa, which  immortalized her in the 1966 calendar along with other divas of the time, like Joan Collins and Margaret Lee. Then, in 1970, she posed for the pages of the Lambretta calendar. Shots that, besides highlighting her beauty, also hinted at her sudden evolution: a very young model and actress in 1966 and icon of the post-1968 cultural revolution in the photos taken for Lambretta. A glimpse of what she would later become.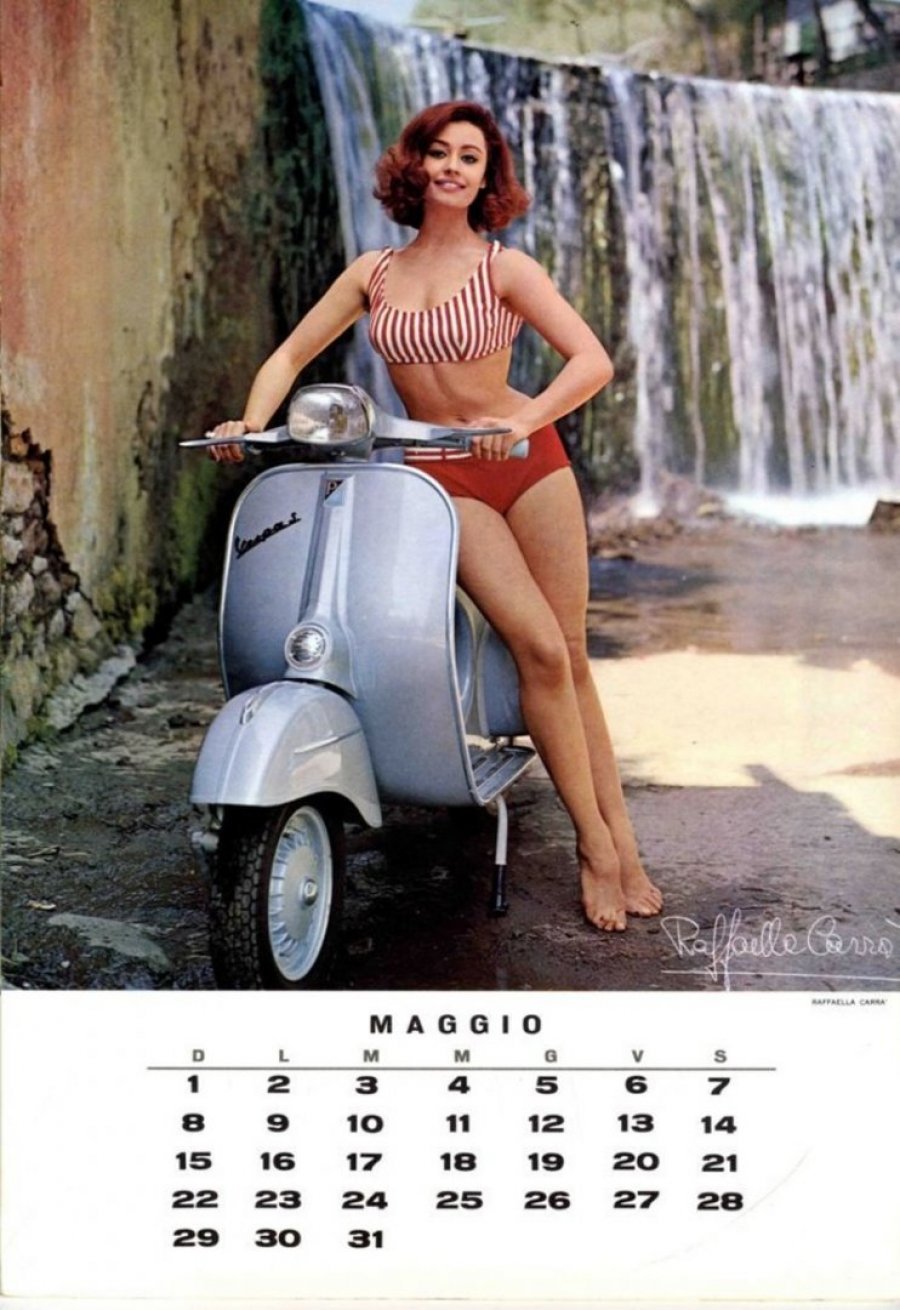 Commercials and the gossip about Regazzoni
 Over the years, Raphaella Carrà's fame led her to being the testimonial of the Mini 1001, which had just arrived in the Bel Paese, but also of the Carosello commercial for Agip with Niki Lauda in 1975,  while there was even gossip about a flirt with Clay Regazzoni – a guest on the TV show, Canzonissima – fueled by a wild dance on live TV with the most famous blond bob in Italy. In short, Raphaella has been a style icon in the world of motors, but also much, much more and, with her death, a piece of Italy has died along with her.