Now they have arrived at Sachsenring the Hondas seem to have been reborn, and not only with Pol Espargarò and Taka Nakagami in fifth and sixth position less than half a second from the provisional poleman Miguel Oliveira.
In fact, even Marquez seems more comfortable on the German track on which he has the record of ten consecutive victories. One in 125, two in Moto2 and 7 in MotoGP. And we must not be misled by his 12th time, ahead of his brother Alex, just six tenths from the KTM.
Marc, in fact, unlike all the riders ahead of him, finished FP2 without changing tyres and above all without putting on a soft rear.
"I didn't put on new tyres because I didn't have enough energy - he explained, and added - it was actually on the schedule, but I talked to the team and explained why. Obviously the weekend started in a different way than the last ones. I already said yesterday: here I have fewer physical limitations, but I'm still not riding well: my right elbow is too high. You can see it from the TV images. I don't have zero limitations, but fewer than usual. On this circuit we have learned something and the pace is good, but not the best of all. Tomorrow I have to change my riding style a little more and no: I'm not the favourite at the moment. I come from a bad situation ".
Marquez: "after three operations the humerus rotated, it is no longer in the same position"
Can you explain better why you keep your elbow higher?
"The doctors told me that after three operations on the humerus there was a small rotation: it is not possible to be so precise in the operations. So there is a need for time. I asked, but how long: months or years? One year they answered me. The muscles will then compensate for the difference in position. I can actually go into the correct position, but I don't feel safe. Here, however, there are more left-hand corners, and I don't have as many problems as on the right ".
Where do you think you are in your recovery?
"In this sport the results depend on various factors: team, rider, engineers, now the situation is such that in some circuits I'm not helping the bike, and in others it isn't helping me. I have to find an acceptable base. In Barcelona we tried something and here for the first time I found a stable base, more similar to the one I had before. Now it's up to me to find confidence and then improve physically. The mental factor is also important, so I have to do what I do: forget the outside world. There is impatience, because people would like me to win. I hoped failing to do so wouldn't cost me that, but it's costing me a little. "
Marquez: "I appreciate Valentino who races without being able to win, I wouldn't be able to"
Recently Jorge Lorenzo said he liked winning more than riding, stressing that for winners, victory is everything.
"Obviously I also like the taste of the podium and being competitive. When I realize that I am no longer, I will begin to reconsider the future, but it is not the current situation. In fact, I currently have extra motivation to ride as in the past. It is true, however, that if you have won a lot, you need more emotions, more fuel: a winner is like that. For this reason I am very surprised and I appreciate the way in which Valentino Rossi is dealing with the current situation. In his place, I couldn't imagine being here without having the chance to fight for the podium ".
Marquez: "don't bet on me: practice is one thing, the race is another"
Would you bet on your victory at Sachsenring today?
"At the moment it would be an optimistic thought, one thing is practice, another the race. And it will certainly be a long and difficult race, but compared to Mugello and Montmelò I feel better. We'll see. I am more comfortable on the bike, but it would not be realistic to say that I will race to win. Rather I will try to take an important step: enter Q2 in FP3. And from there I will continue to look for a good race pace ".
If someone wanted to bet 10 Euros on you would you recommend it?
"No, I would not bet 10 Euros. That's why I didn't put on the soft tyre: I didn't have the power to ride for pole, even if it was planned. I was fine but I didn't have that extra energy. And since I normally feel better on Saturdays, I thought I'd work like in 2019 and I'll attack tomorrow. Pole will be difficult, first I have to get into Q2 and then I'll try to aim for the front row ".
New helmet, new aerodynamics and finally the Marquez of before...
"The plan was to use the new Shoei helmet design at Assen, but then I said to myself: let's use it here, because we have more chances to do well. Maybe then I'll also use it in Assen. As for the bike, there is something different that is helping me. But a lot is the Sachsenring. We finally have a base to work on ".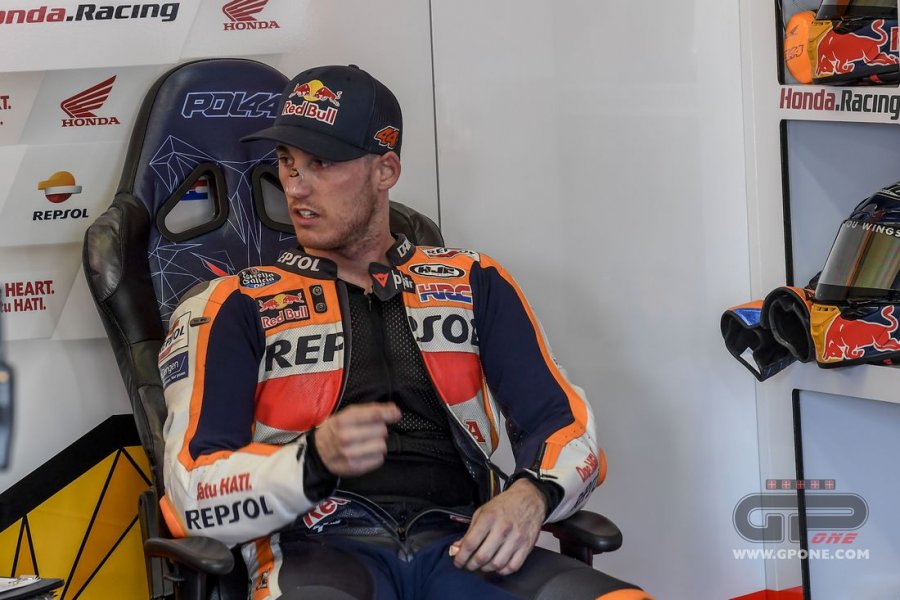 While Marquez is playing things down, despite the obvious improvement in his physical condition, his teammate, Pol Espargarò, is even more cautious despite the 5th time overall. Also because he had two crashes during practice.
"Crashing was obviously not part of the plan, but you have to find the limit. I have a bit of a problem at that point, and we couldn't do long runs because of that. It seems we have the speed but I have to ride more smoothly and in control ".
However, the Honda seems more at ease at Sachsenring than at previous circuits.
"I have no idea why the bike works better here than in other places. In T1 and T2 there are long but not very fast corners. And normally if they are fast we have problems. In the other types of curves we have more grip. In Barcelona then I tried the new aerodynamics and since Marc used it here immediately I put it on in FP2: the feeling in the riding is a little different, but nothing that makes you say WOW!, maybe it makes the Honda a little more stable in fast turns. However it was a positive day, we are all doing quite well and now, more or less, we know what the problems are and we shouldn't have any surprises tomorrow. Tyres? We like the new carcass and the hard one is probably an option for the race ".