by Rebecca Sicali
Steve Parrish was one of the protagonists of the golden age of British motorcycling. He has shared the track with motorcycling legends, including Barry Sheene, an opponent but above all a friend. Thanks to a strong passion and a bit of luck, what was once a hobby has turned into a long career that has always seen him involved in speed, first as a racer and then as a commentator. In the first part of the interview, he reminded us of his years in the "Continental Circus" and spoke of his disappointment in seeing MotoGP become more and more of the second tier in England after Dorna's 'abandonment'.
Now that Cal Crutchlow has become a Yamaha tester and Bradley Smith has not signed with Aprilia, there are no British riders on the MotoGP starting grid. This makes it difficult for British fans to get enthusiastic about it. Cal said he was disappointed. What are your feelings about it?
"It is disappointing, for someone like me, who has always been involved in this sport, not to have an British rider to cheer on. In all honesty, I don't think at the moment there is any young rider who can reach the top. Sam Lowes is in Moto2, but it is still a low-profile category. We just have to hope that he will return to MotoGP, while McPhee is having a difficult season. "
Parrish: "We have no riders because we don't have an Academy, and our riders stay in BSB"
So do you feel some concern about the future?
"Yes, because I am noticing that British Superbike is taking all the attention at the expense of MotoGP. In Spain, Italy and Germany, young riders are taking their first steps in the national championships and then reaching the world championship. In Great Britain, instead, you get trapped in BSB. A rider can make good money and become famous. BSB, in fact, has a very large audience, good TV coverage and important sponsors. Often the riders are sponsored by local companies and small businesses, who prefer to support a championship with national coverage ".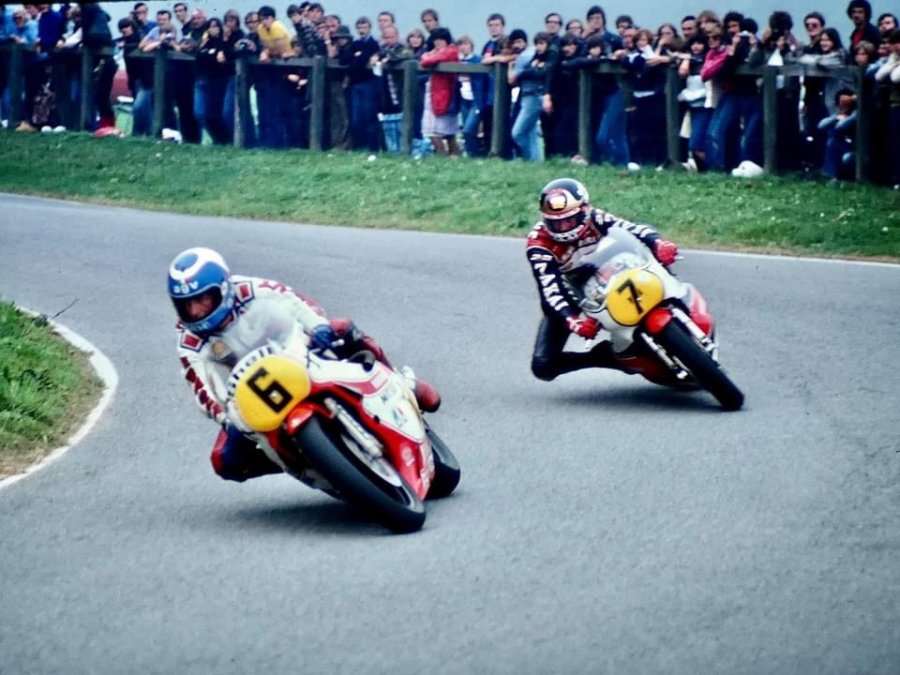 BSB is the "King" of motorcycling in Great Britain. It is an event that has a major fan involvement and often a family tradition. From the point of view of British riders, it is as if it were the ultimate goal to be part of the world of motorcycling. Why?
"The problem is that here in the UK we don't have a good Academy for youngsters. A rider becomes competitive around the age of 19/21, in most cases they are already too old to become professionals. It almost seems that if you haven't won a race before the age of 6, you will never go anywhere. British riders start at 19 in BSB, while the Moto3 phenomenon (Pedro Acosta) is 17 and is first in the championship ".
Parrish: "Today MotoGP is like F1: you need to have a wealthy family"
To take part in a European championship costs from 70 thousand up to 230 thousand euros. These numbers are staggering. What is his reaction upon learning these figures? Is that an immense cost considering maybe a few years ago, even just 10 years ago?
"In the UK, I don't think many people have the financial means to allow their children to take part in motorcycle racing. MotoGP often follows in the footsteps of Formula 1, it's only 5, 10 years behind. Every four-wheeler now comes from a multimillion or billionaire family. To be part of motorsport, be it F1 or MotoGP, you have to come from a wealthy family. The starting grids are filling up with rich kids. The problem is that wealthy British families don't have any desire to see their kids racing running on motorcycles ".
Parrish: "As a father today I would prefer my son to play tennis or golf"
In addition, many people complain that there are no international circuits in Great Britain, except for Silverstone. It is quite expensive for young guys to go there and train. On the other hand, in Spain and central Italy, there is a different situation. Every big city has a nearby circuit that is easily accessible, so it is easier for a young talent to be discovered by a sponsor or by people who are passionate and willing to invest in the sport. Do you agree with this?
"In Great Britain there are 8 or 10 circuits in total. Also, training on these tracks is very expensive. Often there are track days that are open to everyone, but they are not the best way for a young person to train. For talented youngsters it is better to train in go-kart circuits. Honestly I don't know what the solution could be, because the motorcycle world is very commercial now and, without a wealthy and passionate family, it is difficult to get to MotoGP. As a father, I would be much happier if my son decided to play golf or tennis. I would not want to be with bated breath while my kid goes at 200 km / h ".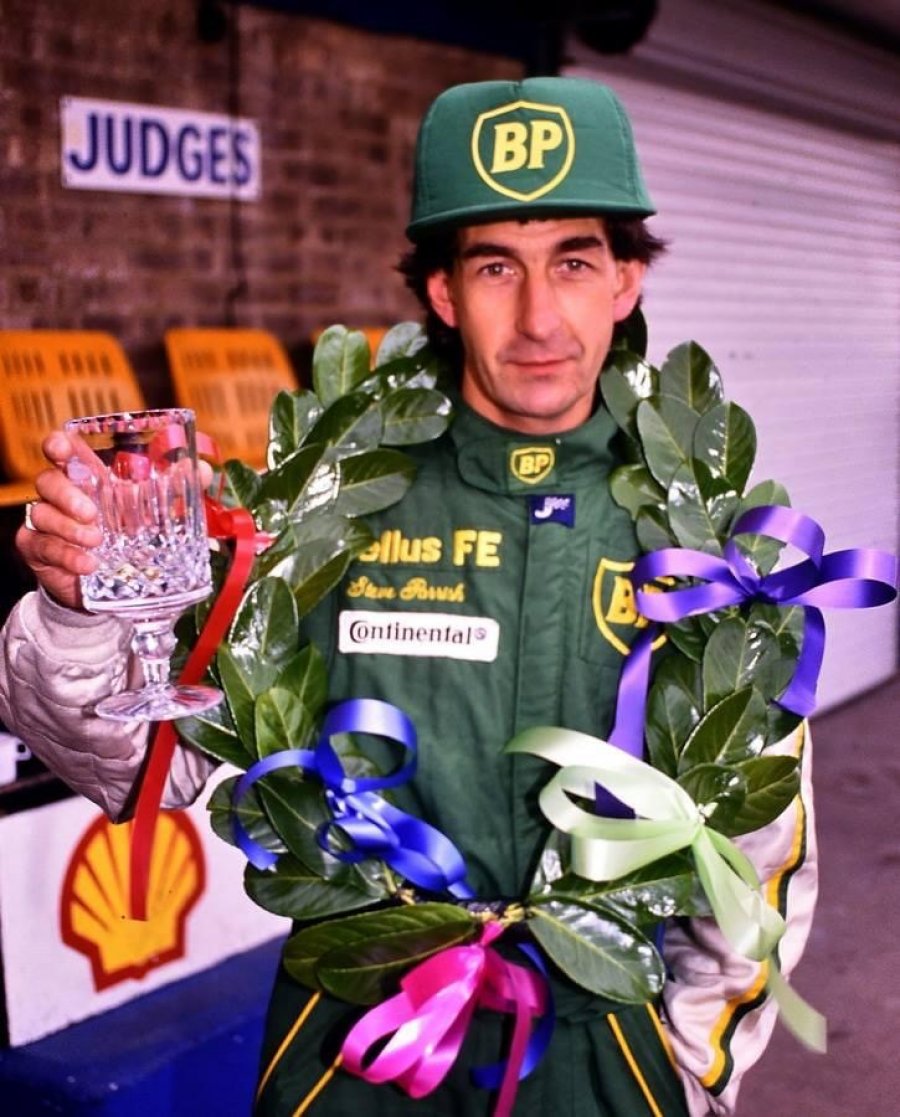 Parrish: "We need to bring talents from BSB to MotoGP. How? Dorna has to help us"
The British Talent Cup will now be held alongside British Superbike. This is a big step for young riders, because BSB has national TV coverage. Do you think this could be enough to have British talent for the future in MotoGP?
"The risk is that the Talent Cup riders end their career in BSB. Two years ago, for example, Rory Skinner, for me a very talented rider, also won a race in the Red Bull Rookies Cup and the British Talent Cup and today he's racing in BSB. We absolutely need to bring British talent to MotoGP. How? I'm not sure, but I think Dorna can help. I remember a conversation with my colleagues at the BBC. We were all disappointed that Dorna chose to go for Pay-TV, but on the other hand we were aware that no big British company was willing to finance MotoGP. We don't have any Red Bull or Monster Energy, maybe who knows if AstraZeneca would finance it, Dorna would bring British riders into the premier class (laughs). I think we will have more than two years without British riders into MotoGP. "
Still, there are now some talents in the Red Bull Rookies Cup and the European Championships, such as Scott James Ogden or Edward O'Shea. Is there anyone who has caught his attention?
"There is no one on my radar at the moment. Rory Skinner, as I said, in my opinion had a long road ahead of him. His father, however, did not have the finances. He owns a motorcycle dealership in Scotland, which is a very distant place. I followed Skinner and I tried to support him. He is 20, he is in BSB and I have a terrible feeling that he will stay there. I would have liked to see him in Moto2 and that's where he deserves to be. "
Parrish: "When I ride my old 500 I feel slow, but our Grands Prix were more dangerous"
One question on a different topic. I know that you have also ridden Valentino Rossi's M1 in the past. I assume that the sensations between the bikes of the '70s, compared to those of today, are completely different. What was it like riding this type of motorcycle?
"In 2012 I rode Valentino's, but also Nicky Hayden's Honda. It was spectacular. Even if you have to consider that today's street bikes are also spectacular. In my garage I have 200 horsepower bikes. along with my old racing bikes, the 1978 and 1979 RG500, I still ride them and they seem so slow to me now. Everything has changed drastically, not only in the bikes, but also the suspension and circuits. When I was a rider, most of the tracks were street circuits and we had terrible tyres. There wasn't much horsepower, yet it was much more dangerous. MotoGP bikes are incredible now. Most people think it's easy to ride them, but I totally disagree. To date we have 12 riders at the finish in 8 seconds and to be competitive every detail must be impeccable. It takes skill and a lot of courage. I treat the top class riders with the utmost respect. Really. "
Parrish: "Slow down the MotoGP bikes? Street bikes have more electronics and the manufacturers invest to develop them"
Valentino and Marquez in their latest interviews said that 360 km / h is too much. Do you think this is true?
"In Qatar, the bikes recorded the highest speed ever, 362 km / h. Where is the limit? I think they are right, some sort of limitation will have to be found, even if it won't be easy. Most of the time, accidents happen in curves, so at much lower speeds. I remember when we went from 1000cc to 800cc: after one year the 800cc bikes were going faster than the 1000cc ones. It will be difficult for Dorna to find a way to implement limitations without however conditioning the races. It's the same thing for electronics: they tried to stop them. Street bikes, however, have more electronics than race bikes. Yamaha, Honda, Suzuki, KTM, Aprilia why do they decide to invest in racing? Why do they want to sell bikes, if they can't develop from race bikes, why spend millions and millions of pounds to take part in racing competition? This is something you have to be very careful about. Never create problems with the manufacturers. "
It is curious that younger riders don't seem to be bothered...
"Absolutely. We all know that Valentino was a great great rider. He doesn't win anymore, not because he doesn't have the strength or the skills, he doesn't win because he is "older" and understands the danger more, unconsciously, without even realizing it. Young riders don't see the danger, they only see the chequered flag. It happens to everyone. In particular, in motorcycle races because they are dangerous and you cannot completely isolate yourself from the danger. MotoGP races "belong" to young riders who remain focused on victory ".
The photos in this report are from Steve Parrish