There's no Italian Grand Prix without a special Valentino Rossi helmet. And, once again, this tradition has been respected. Before starting the FP3 round, the Doctor revealed his special graphics, with an ironic touch and the quote of a cow:  "MUUUUGello".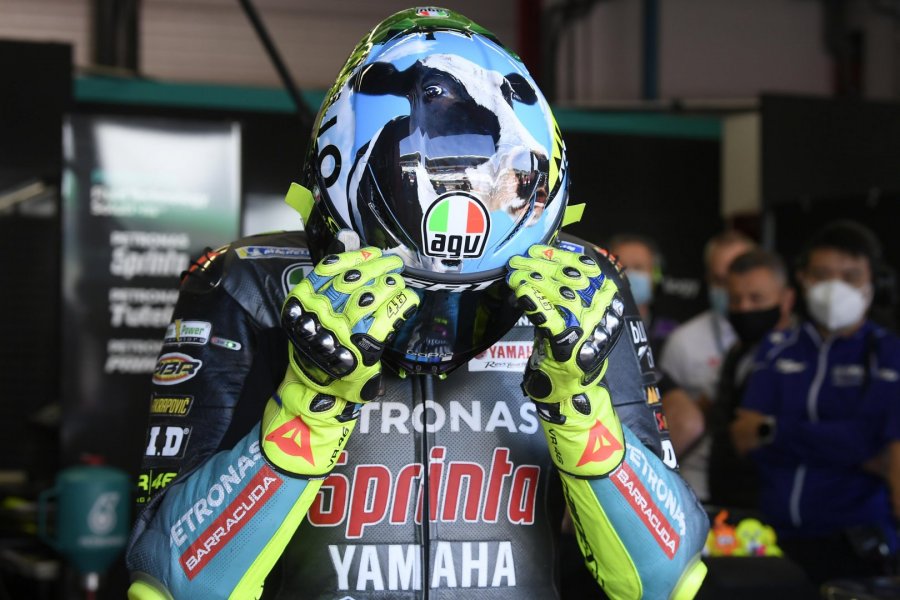 It's a take off from the line of a song entitled: "Nubi ieri sul nostro domani odierno" [Clouds yesterday over our today's tomorrow], by the Italian comedic band, Elio e le Storie Tese, that translates into: "And so another refrain, that ain't got shit to do with nothing, but that youngsters like. / Tell me why, if the cow goes 'mu', the blackbird doesn't go 'bla'."
As always, the graphics created with his loyal graphic artist, Aldo Drudi, are rich in detail: a flowering meadow as the background, and the tower of the town where the circuit is located, Scarperia.
Video