The initial rev limits will be as follows: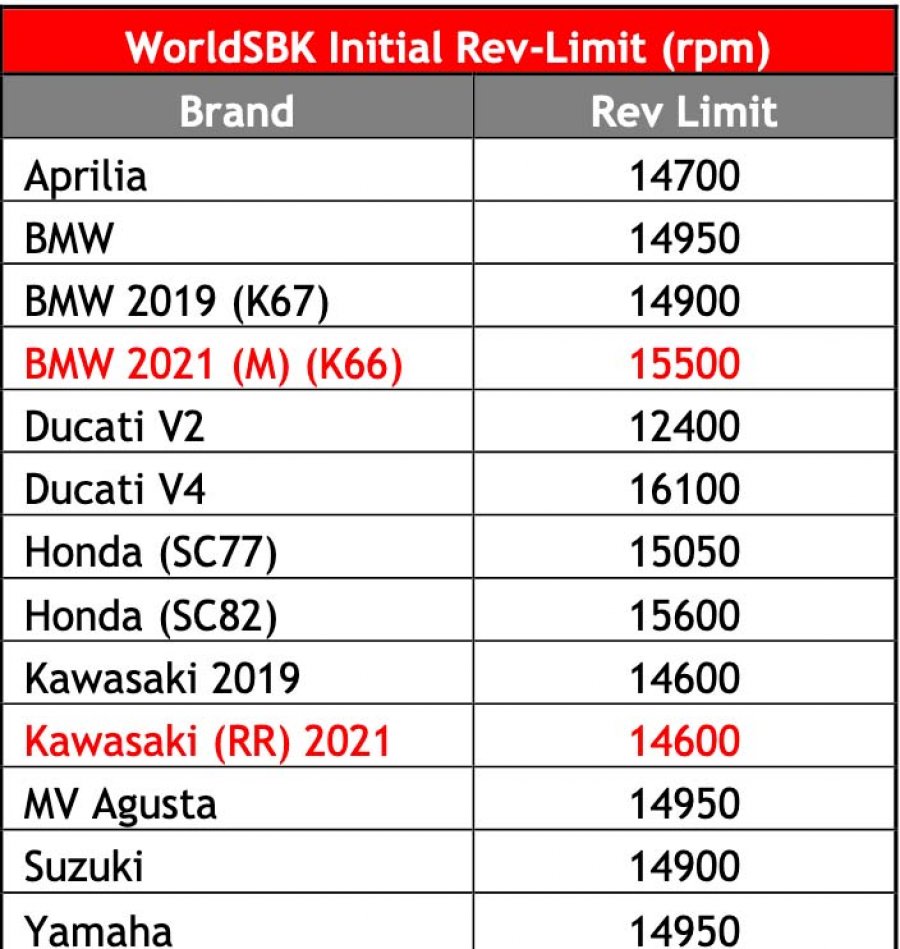 The 2021 BMW M1000RR engine received multiple new components. Therefore the CTI have decided that it has a rev limit based on calculation.
The 2021 Kawasaki ZX-10RR engine received only a limited amount of new component.Thereforethe CTI have decided that ithas a rev limit based on the performance balancing algorithm following the 2020season.