Sunday saw red tears shed, but this time they were of joy. Uncontainable, overflowing, crying and laughing joy. An all-Ducati party, with Miller throwing away his mask and experiencing his emotion to the end, with Bagnaia gloating at the top of the World Championship. A perfect, spectacular Sunday, as hadn't been seen for a long time, the first of a new era.
A Sunday to remember, also for Fabio Di Giannantonio, who finally removed his desire for victory, remembering Fausto Gresini in the best way for a rider. Sunday also saw Fenati's return to the podium and another victory for Acosta, a diamond in this early part of 2021.
A beautiful Sunday, of course… But not for everyone.
THE GOOD - Red Sky in Jerez, hopefully a good championship. It doesn't rhyme, but it might be true. Miller and Bagnaia exorcised the Spanish circuit and interrupted the never-ending countdown of years since Capirossi's victory. A brace in sherry's homeland gives a unique thrill, with Jack rediscovered and Pecco solid like a block of granite. Nothing to add, the two Ducati riders' actions on track spoke louder than words.
THE BAD - Franco Morbidelli is not exactly a guru who is imperturbable to human (and above all mechanical) events. For him too, the planets manage to reach considerable speeds in their rotational motions. When that happens, he lets it all hang out on the dance floor. In spite of a used bike and  Yamaha that didn't realize it had the world championship runner-up as one of its riders.
THE UGLY – Only those not paying attention might think that Valentino woke up late and didn't have time to line up for the race. The ranking instead sent him back down again to positions in which he had not navigated even in the stormiest of years. Rossi's problems are well-known, the solution is not. Here's hoping for Le Mans…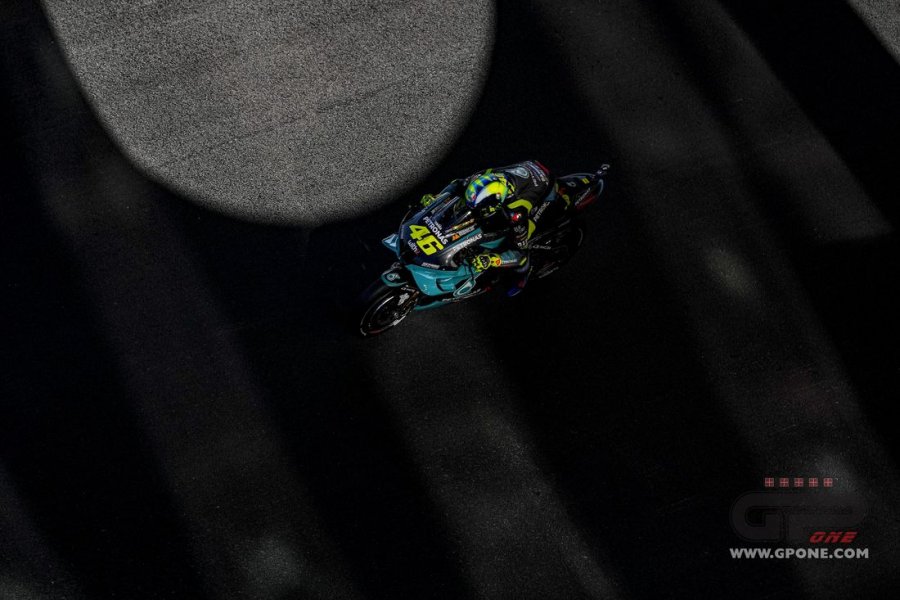 THE DISAPPOINTMENT - From swan to ugly duckling, inverting Andersen's fairy-tale: the rewriting of KTM is not going well. All the fault of a tyre, which is no longer there. But they must react, because 2020's surprise has become 2021's disappointment, especially for those who ride it.
THE CONFIRMATION - They call him the shark, but Pedro Acosta does not react to the scent of blood, but to that of victory. In that case he becomes a ruthless predator and every rider in Moto3 has noticed it on his own skin. Never seen a better debut and the best is yet to come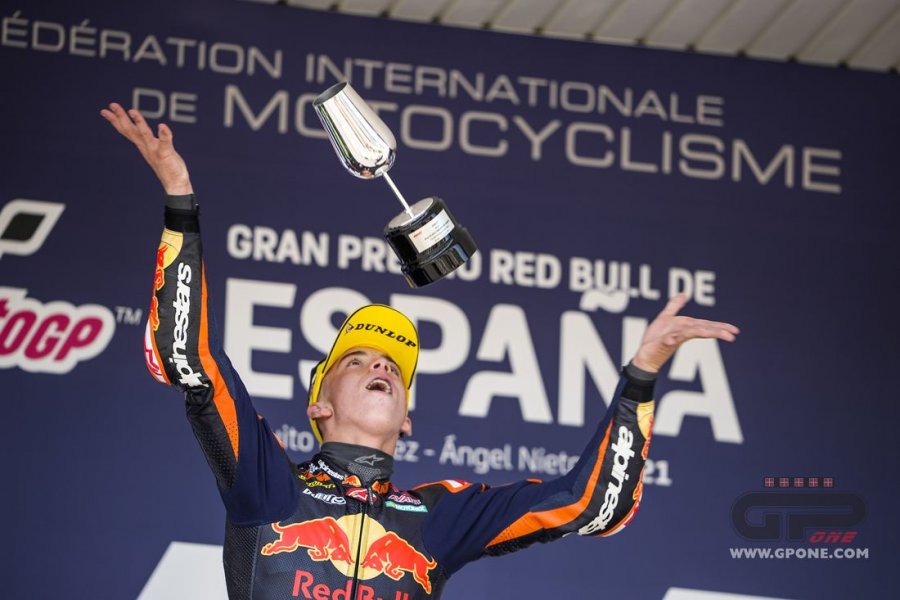 THE MISTAKE - Another one for Alex Rins, who has talent and good bikes to aim high, but some problems with gravity. The Spaniard is not exactly a rookie and certain mistakes are more than avoidable.
THE SURPRISE - Since one never forgets the first time, you might as well make it special. Fabio Di Giannantonio made a perfect bullseye in Jerez, leaving only the crumbs to the opponents. Now he has to prove that he hasn't lost his appetite.
THE PASS – Twelve of them… not made to others but to him. Fabio Quartararo went from blue lightning to a mobile chicane in the race, but it wasn't his fault. Compartment syndrome hit his forearm, anyone who gets it hard … loses it.
THE CURIOSITY - Valentino Rossi took part in a Grand Prix for the twenty-third time on the Jerez track, no one has ever done so many World Championship races on the same track.
I TOLD YOU SO - "Sunday will be the real test" said student Miller on Saturday. He passed with flying colours (red…).