Jorge Martin's crash during the FP3 at Turn 7 in the Portimao GP was terrible, and not without consequences for the Pramac team rider, who was operated on in Barcelona on Wednesday. There are now data,which were collected during the accident by the airbag system on his suit, published by Alpinestars that confirm the violent impact.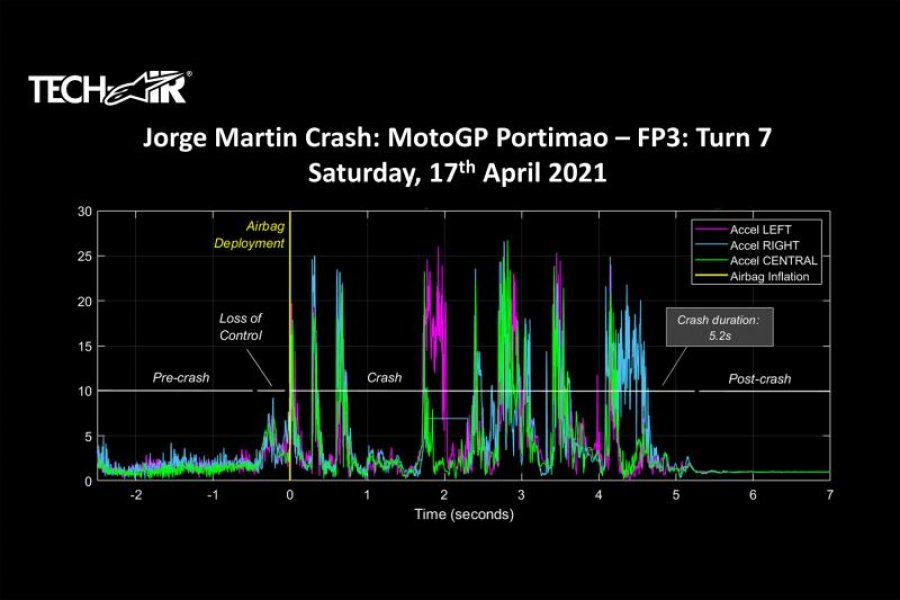 The graphs speak for themselves and tell of a fall that lasted 5.2 seconds, with seven different peaks in the impact, all above 20G, the highest even exceeding 26G. And that's not all.  Martin's body had to endure four 25G peaks in just 3 seconds. As always, the protective gear prevented the worst, and Martin only received a few fractures. Now it's time for him to recover, with the aim of returning to his Ducati at Mugello.
Below the video of his accident.