Lucio Cecchinello was the guest of our live broadcast on March 1st and Paolo Scalera and Matteo Aglio talked with him about many topics. From the last farewell to his friend and rival Fausto Gresini to Honda's prospects in MotoGP in 2021, up to the separation with Cal Crutchlow and the arrival of Alex Marquez in LCR. The manager ranged through a number of different subjects, giving us a good glimpse of the season that awaits him and an always interesting point of view on all the scenarios in MotoGP.
"I get goosebumps talking about Fausto - said Cecchinello speaking of the late Gresini - Between us there was a cordial friendship, but deep down we were also rivals. We did the same job in the same category and we both worked with Honda at the same time. He was also very good at keeping his secrets, but we always respected each other. We used to exchange information when we contacted a potential new sponsor. He was a great professional, we lost a person who managed to inspire all satellite teams, because he was a benchmark for all of us. For now I have no news regarding any changes in the team. I went to Fausto's funeral and then also to the racing department, it was touching. They started up all the bikes that Fausto has collected over the years, it was really intense. They have the will to move forward and this is awesome and extraordinary. "
The start of the season is just around the corner, can starting work right away help put the grief aside? Do you think that in Gresini Racing some new figures are needed to replace the role of Fausto?
"Getting back on track soon gives everyone the opportunity to turn over the page, and daily commitment obviously helps. Fausto has left an incredible organization and in my opinion there are all the right ingredients so that even Fausto's own children can take over the management, without turning to the outside. For me the people in the team have the ability to carry on the economic and financial part, then for the technical part there is Fabrizio Cecchini, a historic pillar. He has the ability at least to act as a family consultant. It would be nice for Fausto's children to enter slowly, and then develop real managerial experience in the wake of what their father did ".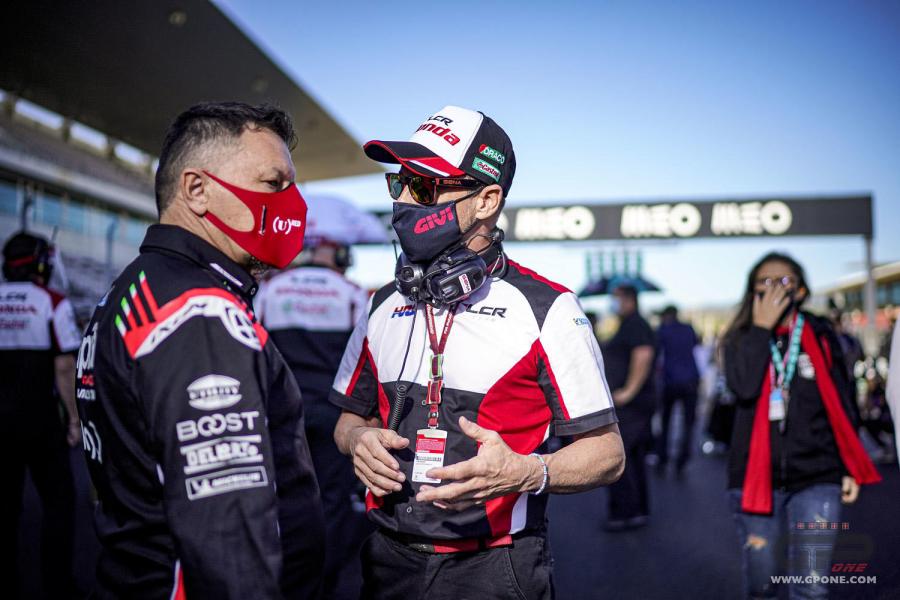 Cecchinello: "Pol Espargarò won't have a year in Honda like Jorge Lorenzo's"
2021 is a year of big new changes for Honda. Alex Marquez, who already knows the RCV, comes to you. Do you think Pol Espargarò can suffer like Jorge Lorenzo did, or will he be able to adapt sooner?
"Pol is a very strong rider, but he needs to gain experience with the Honda. Alex is growing, it's difficult to answer. I say Alex could be strong at the beginning of the year, and maybe towards the end of the year Pol can become an uncomfortable opponent. I don't think he can have a year like Lorenzo's. Pol comes from the KTM, a bike very similar in configuration to the Honda. Difficult to ride, with an engine that is not smooth. For me he will have less difficulty in adapting to the Honda than Lorenzo, who rode in a different way, did. The Honda and the KTM need to be ridden with more force, Pol has an advantage because he was already used to that. "
One rumour that has been going around lately saw you as the protagonist of a contact between Doctor Costa and Marc Marquez. Can you explain what happened?
"I have often been in touch with Claudio Costa. When we screened his film in Misano, he told me to tell Marc that if he wanted to have his point of view, he would gladly give it to him. I couldn't afford to talk to Marc, so I talked to Alzamora about it, it seemed more correct. Emilio thanked me, saying he would tell Marc. However when you have a problem like that, you only have to go along one path. If you hear opinions from everyone, you can become confused. Alzamora told me that they would follow one path, all the way, having already had a problem. He probably decided with Marc not to create further confusion. Put yourself in Marc's shoes. He had entered a phase where he shut himself up, he didn't want to hear from anyone anymore. "
Do you think Marc Marquez will soon be back to what he once was?
"Marc will certainly need several Grands Prix to get back to MotoGP, benchmarks, speed. Not only for this, but also to have a body capable of managing an entire race with the energy it needs when you ride a MotoGP bike. When you have an arm that hasn't been subjected to the stress of riding a MotoGP bike for a long time, you have problems. Maybe he'll be fast on a flying lap, but it won't be easy to physically manage a race. I think he will have to recover for some races. I think we will have to wait before saying whether or not he is capable of fighting for the world championship. Assuming he doesn't return immediately, how many races is he likely to miss? In a 20-race world championship he could even manage to remain in contention until the end of the year ".
Do you think instead that from a mental point of view he will have no problems?
"From a mental point of view, I think that a great champion like Marc does not have many problems. In my opinion he will arrive very determined and probably even more mature. He has always said in a very convinced way that he would always race to win, full stop. Maybe with years and experience, a rider matures and he will be able to better manage situations such as those of Jerez. Maybe there if he had settled for a podium, not everything that happened would have happened. "
Cecchinello: "In Qatar Nakagami and Alex Marquez will have a very intense development program"
Now you arrive in Qatar for the tests as the HRC benchmark team. With Espargarò a rookie, the most experienced riders, besides tester Bradl, are Nakagami and Alex Marquez…
"HRC has prepared some evolution material to test. I have seen Alex and Taka's work schedule, and I can say it is intense. Development will start with Nakagami, who knows the Honda very well and the Japanese engineers really like him because he speaks the same language, which is not bad. But I don't know the program of the other HRC riders. "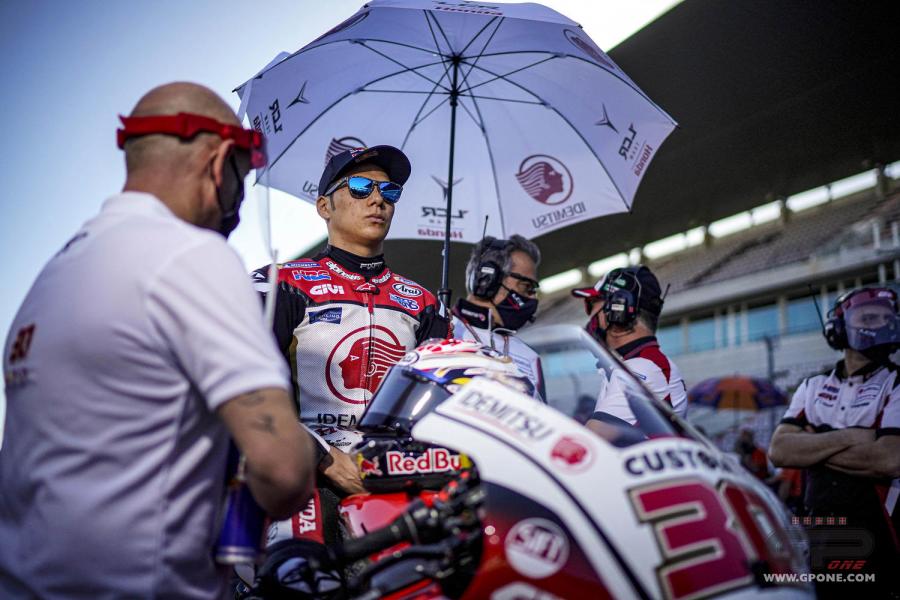 In 2020 Nakagami burst onto the scene, but he also made a lot of serious mistakes. What do you think is missing for him to become a top rider?
"When Taka got the chance to score a podium he made some mistakes, Look at Aragon or Valencia, where we could have got on the podium or even won. He must be able to manage the pressure better probably. Let's see how he goes as soon as we start working on the track together, I think he has improved but we need the track test ".
In the past you spoke highly of Morbidelli for your team. Was there ever any contact and how do you see him in 2021 with Rossi in the team?
"There was no contact with Morbidelli, but it is true that when I imagined the post-Crutchlow era, I was also thinking about the name of Franco. However, I never contacted him. I think Petronas look good with Rossi and Morbidelli in 2021. Franco is expert but very young, Valentino knows Yamaha very well and probably due to his history, a bit of fresh air is always needed to restart. There is a wonderful relationship between them, so I see them well together ".
Cecchinello: "How much did Crutchlow cost me in crashes? I was well used to Stoner and De Puniet"
Now you can tell us: how much did you spend on fairings with Crutchlow?
"Normally I spent a lot of repairs and paint jobs ... let's say the budget increased with Cal. I've always had riders like that. De Puniet, then Stoner too. Cal crashed a lot, the year he crashed the most was when we passed from Bridgestone to Michelin. There he made me spend a lot! How much? Let's say the cost of a luxury flat in Milano Marittima…".
In fact, you will have two factory bikes. Will HRC no longer have satellite bikes?
"Yes, I will have two factory bikes in the team. Honda did not produce the bike for satellite teams this winter, which actually have always been the official bikes of the previous season. HRC has only produced 2021 bikes, which as we know are the same in the previous season in the engine, but with many other advanced parts, all those not subject to the development freeze. Frame, aerodynamics and some components external to the engine ".
From a certain point of view, did you see the arrival of Alex Marquez as an imposition by Honda?
"No, no imposition. But on one thing I was clear with Honda. In principle, a rider who wins two world championships is someone who knows how to ride a motorcycle. But we knew that Alex takes some time to get to the top level. I thought that Alex might need an extra year to get to the top, while our sponsors were well used to Cal. I have to say that in Honda, as part of the agreement, they met me half-way, because I counterbalanced the potential risk of losing some budget; then we had the wonderful surprise with Alex, he also got to grips with the bike and as a result we are all excited now and we can't wait to start together ".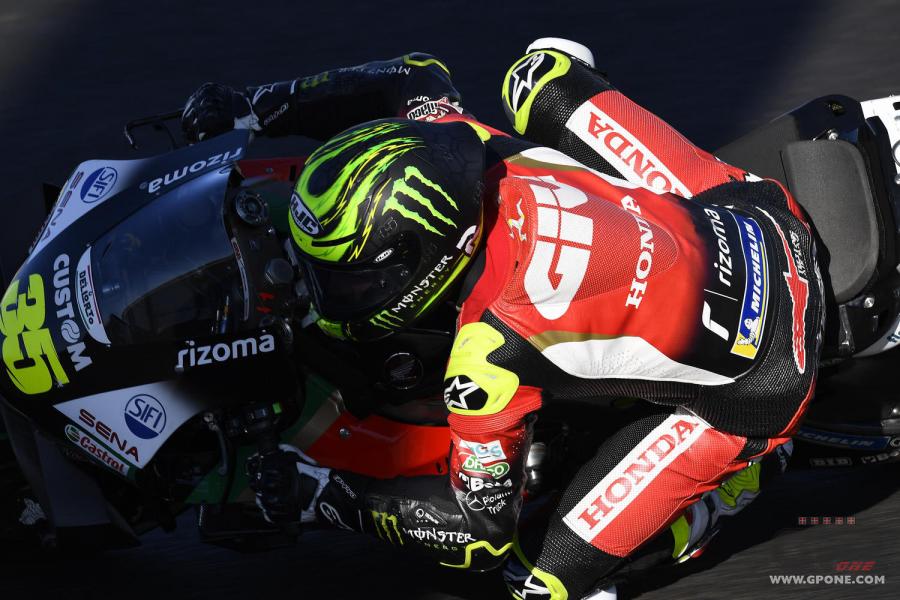 What was it like to lose Crutchlow, a rider with such a particular character with whom you have always had a wonderful relationship?
"Cal left me with wonderful memories. When he broke off his relationship with Ducati, some people at Ducati said to me 'good luck'. They told me that I would take a difficult guy to manage and I must admit that Cal is not very easy to manage. The difficulties were related to the management of his declarations, which went over the top and there were some problems. I received a lot of phone calls after his interviews, but it was great to have him in the team. "
Once upon a time the satellite teams could experiment on the bikes. Is that possible today?
"We had our hands tied quite a lot, the areas in which we can work are much more restricted. You can only work with experimental settings, sometimes going out of the box, but if we wanted to try, for example, some new aerodynamics made by us, we couldn't. I would love to hire an aerodynamic engineer and work on this aspect. Today the private teams have less hope of being better than the various 'armadas' of the big racing departments like that of Honda, the level is very high ".
Cecchinello: "Yamaha made a good choice with Crutchlow. It's a pity we didn't bring Dovizioso to Honda as a tester"
Crutchlow goes to Yamaha and brings a lot of information about Honda with him. But to what extent does a rider know the bike?
"The rider knows little about specific technical information. HRC's system of working is very confidential, the riders know something but very little. Also because the engineers do not want to influence the rider with certain information, they work a lot on sensations and feedback. Cal worked with Honda, Ducati and even Yamaha, so he has accumulated a lot of experience. He will be able to give excellent information to Yamaha on many topics. Riders who leave always bring interesting information. Look at what Pedrosa has done in KTM, where he brought a lot of information from Honda with him".
Having a fast tester is increasingly important…
"Today in MotoGP it is strategic to have a strong test rider. You need someone who has recently stopped racing, fresh with experience, because the problem is that when a rider stops racing after a while, he loses certain benchmarks. In my opinion Yamaha made an excellent choice with Crutchlow. It is a pity that Honda was unable to find an agreement with Dovizioso, who could have been a person capable of bringing interesting information. But if an agreement was not reached, I think it must have been more the fault of Dovizioso who only intended to commit himself if he also had a program for the races ".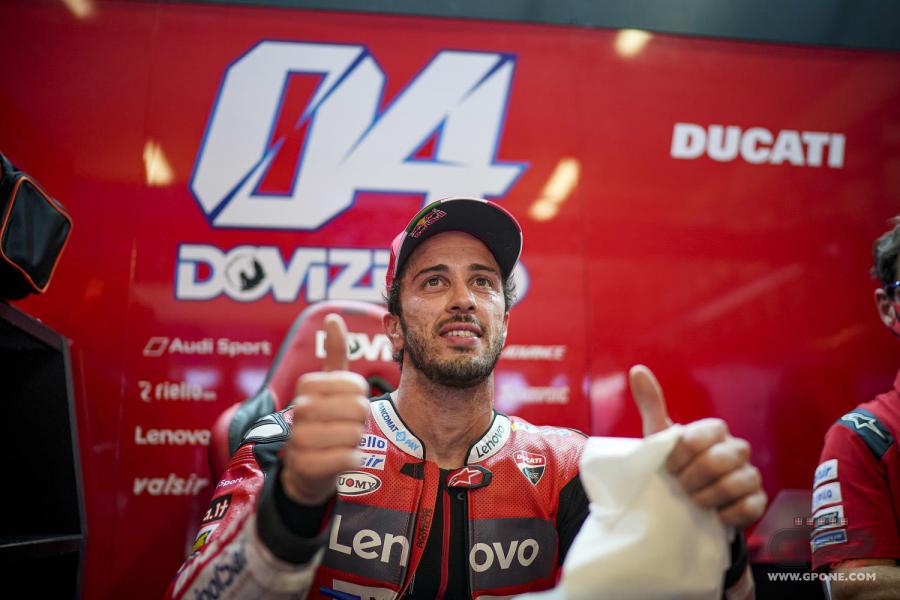 Did you expect to see Dovizioso take a break in 2021?
"When you are a rider at the top of MotoGP you have to be very convinced and have high self-esteem and this is a positive characteristic of a rider. Dovizioso probably made up his mind and thought that being a test rider and a stop-gap for a few races, did not interest him. He is still convinced that he can return in 2022, I know he is firmly convinced of this ".
With all these young guys arriving in MotoGP, will there still be room for a 'senator' like Dovizioso?
"I believe that young riders are arriving with a lot of drive in MotoGP. Riders like Dovizioso, Crutchlow, who could still have their say, you don't have them in your team with low budgets. The riders who race in Moto2 and who now arrive in MotoGP have a salary that is even ten times lower than Dovizioso, for example. Today the sponsorship economy is also suffering a slowdown and manufacturers and teams are also having to deal with this aspect when they choose their riders ".
Do you miss the spectators in the stands and the guests in the paddock?
"Yes, the paddock is now ghostly. Everyone with masks, continuously disinfecting. In the pits we work with plexiglass visors. It is sad. It seems to me that we are no longer going to races, but always to tests. There you have the paddock, obviously devoid of public. I can't wait for the spectators to come back, and feel the warmth of the fans in races like Mugello. "
Let's play a bit of fantasy market for a moment… If you could have one rider between Marc Marquez and Casey Stoner, who would you take?
"Having worked with Stoner before, I think I would take Marc. We are talking about two riders who have dominated from the point of view of talent for at least three decades in MotoGP."