Fausto Gresini did not make it. He passed away this evening in Bologna, where he had been hospitalized since December 27, following complications caused by the coronavirus. The disease had caused a severe lung infection that he fought hard. Last week there was a worsening of his condition and the former rider had to surrender to the disease.
It is difficult to define Fausto Gresini with a single word. Definitely a rider, a two-time world champion, but also a talent scout and team manager, because his passion for motorcycling united all the moments of his life like a thin red line. Since he set foot in the paddock of the world championship in 1982, on an MBA - not a particularly fortunate debut it has to be said - the young man, born in Imola in 1961, showed he had the right stuff and would soon prove it. In the 125 class, where he was protagonist for more than a decade.
Starting in 1985, when he won his first title with Garelli. The following year he was beaten by his teammate Luca Cadalora, but Fausto made a comeback (with interest) in 1987, the season in which he took his second world championship laurels and won 10 consecutive races out of the 11 on the calendar, only because in the GP of Portugal (which curiously was held in Spain, at Jarama) he was forced to retire due to a puncture.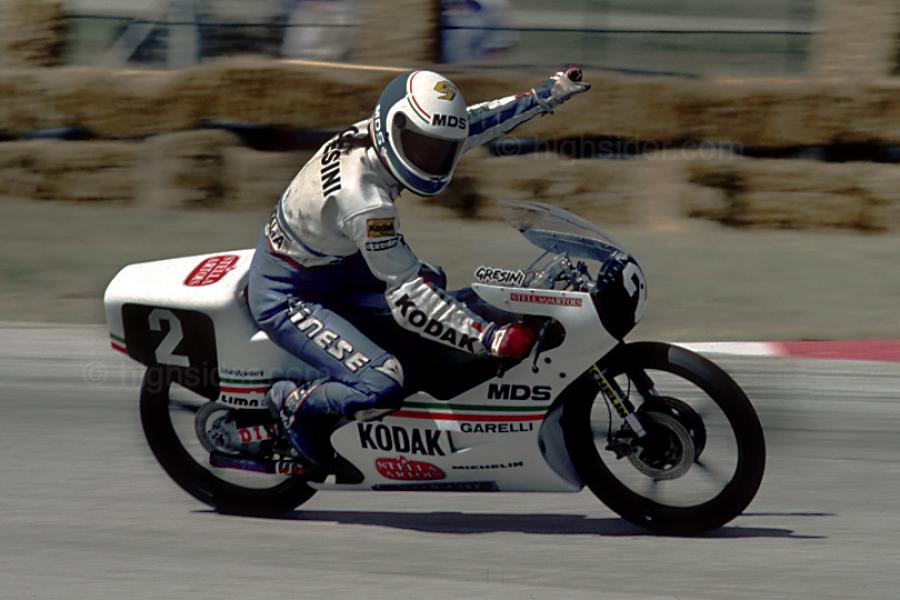 In 1988 he did not race due to an injury and in the following season he moved to Aprilia, with whom he scored a podium. In 1990 he changed bikes again, this time it was Honda, the company with which he would finish his racing career. In that year he shared the garage with a very young Loris Capirossi. But soon he broke the talus, the scaphoid bone in his foot. Loris took the lead in the world championship and won the title in the last race thanks also to help from Fausto, who did everything he could to slow down Spaan.
In 1991 Loris did an encore and Fausto was world championship runner-up (with 2 victories), as well as in 1992.
Two more seasons followed without podiums, before he announced his retirement. As a rider, Gresini won 2 World titles, 21 races, climbed the podium 47 times and set 17 pole positions in 132 races.
But it wasn't a farewell to the paddock and the best was yet to come. If the rider Fausto was a magician of the small displacement categories, his debut as a team manager took place in 500, with Honda and Alex Barros.
It was 1997 and the first podium arrived immediately. After another season in the premier class, in 1999 the team made its debut in 250 and did so with Loris Capirossi, reigning world champion and former teammate of Gresini.
The following year saw the arrival of a rider that Honda cared a lot about, Daijiro Kato, a pure talent, capable of winning 4 races that year and the title for Gresini Racing. The partnership continued in MotoGP in 2002, with the Japanese rider winning the Rookie of the Year title.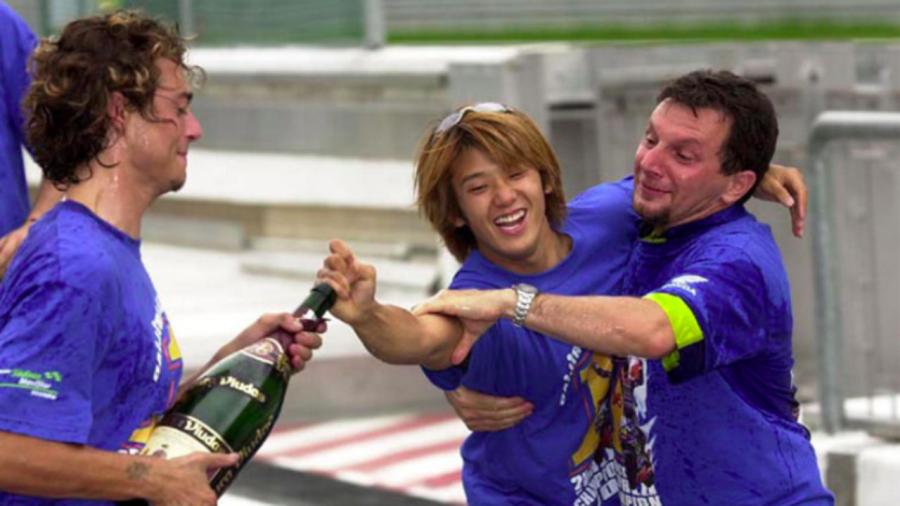 Everything seemed to be going well, but in the first race of 2003, at Suzuka, Fausto had to face a terrible moment when Kato lost his life.
It was Sete Gibernau who took up the baton for the team, the Spaniard becoming in the following years one of Valentino Rossi's main rivals, even though he raced for a private team. Marco Melandri was also able to get to grips with the Honda of the Italian team, which became one of the benchmark teams in the premier class.
There would be many riders who raced in Fausto's team, to name but a few, the most famous being: Colin Edwards, Toni Elias, Alex De Angelis, Alvaro Bautista and, of course, Marco Simoncelli.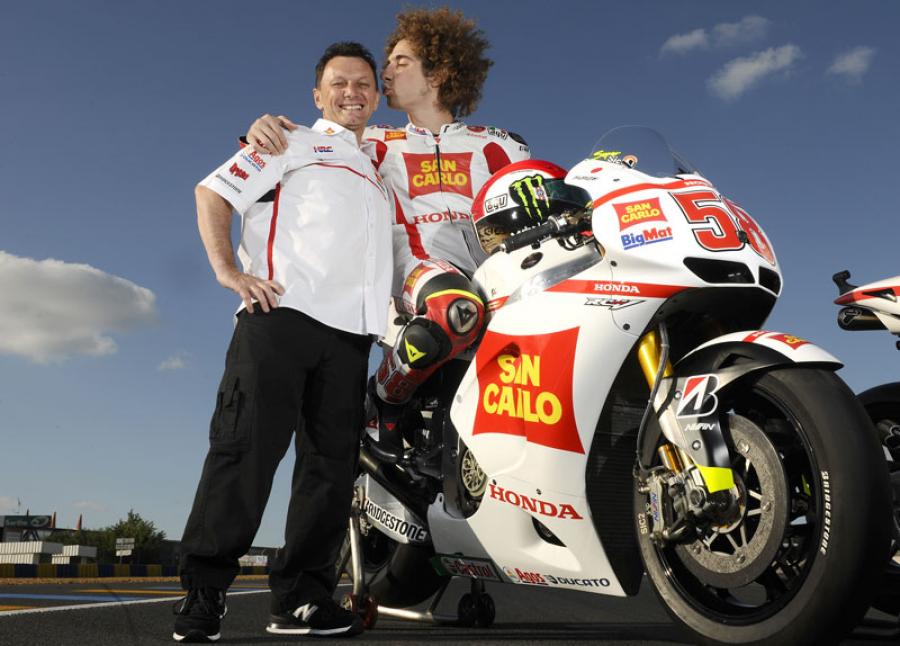 The understanding between Fausto and Sic was immediately perfect and together they thrilled many fans worldwide, before the tragic accident in Sepang in 2011.
It was another hard blow for Fausto, who nevertheless found the strength to continue. His team always remained a benchmark in the paddock and, in 2015, Aprilia chose his structure for its return to MotoGP.
The Gresini team, however, has been successful in all the categories in which it raced. In addition to the title with Kato in 250, together with Toni Elias it won that of Moto2 in 2010, the debut year of the category. And in 2018, its first world title in Moto3 with Jorge Martin and in 2019 the one in MotoE with Matteo Ferrari.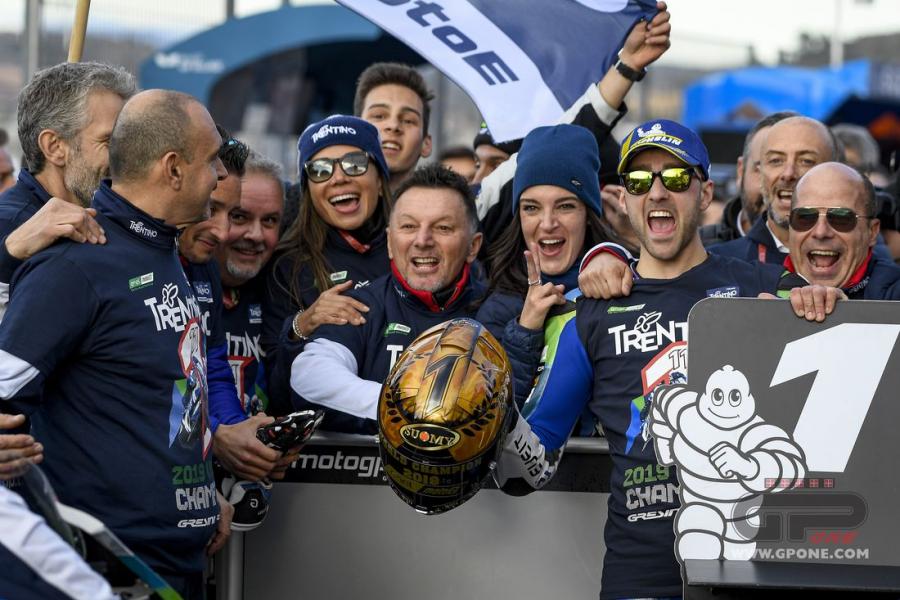 In its history, Fausto's team can boast 5 world titles, 56 races won and 171 podiums. A legacy that Fausto has left to the entire world of motorcycling, a priceless gift.