Yesterday it was Alex Marquez who unveiled his Honda, today it's Takaaki Nakagami's turn. Same team (Lucio Cecchinello's LCR), same bike (RC213V 2021 version), but a different sponsor, with the Idemitsu logo on the fairings. White and red, his bike has been enriched with a gold stripe for 2021.
Taka did well last year in the MotoGP, with also a pole. But, for one reason or another, he's never gotten a podium. This season, he'll have to demonstrate that he's capable of taking the steps he needs to compete for important results both in the races and in qualifying.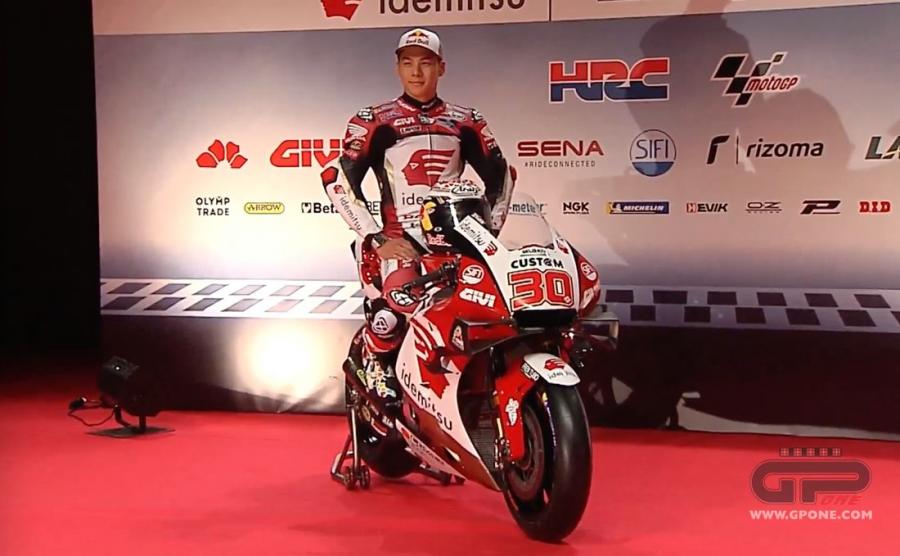 "I was in Japan with my family and friends for a month, then I went back to Spain to train," the LCR rider talked about his winter.
With regard to the season that's beginning: "I never lost faith in myself and always think about how to improve. I'm thrilled to have the factory bike. I'm sure I'll be able to show my true potential this season. I think I can aim for the podium and a victory."
Of course, Lucio Cecchinello believes a lot in his rider: "Last year, Taka took a big step forward and showed the potential he had to fight for the podium and also for the win. This season, he'll have a factory bike for the first time, and I think he'll have the potential to be with the best and get us some podiums."