Since the three-time world champion Wayne Rainey has been in charge of motorcycling in the United States, his MotoAmerica championship has begun to churn out new protagonists who have embarked on the continuation of their career in Europe.
It is not quite yet the US invasion, which began in the late 70s with names like Pat Hennen, Steve Baker, Kenny Roberts, followed by Lawson, Schwantz, Mamola, Rainey himself, Baldwin and then Kocinski, and all the others, from Roberts Jr. to Colin Edwards, Ben Spies, passing through Nicky Hayden, but in short, something is starting to move.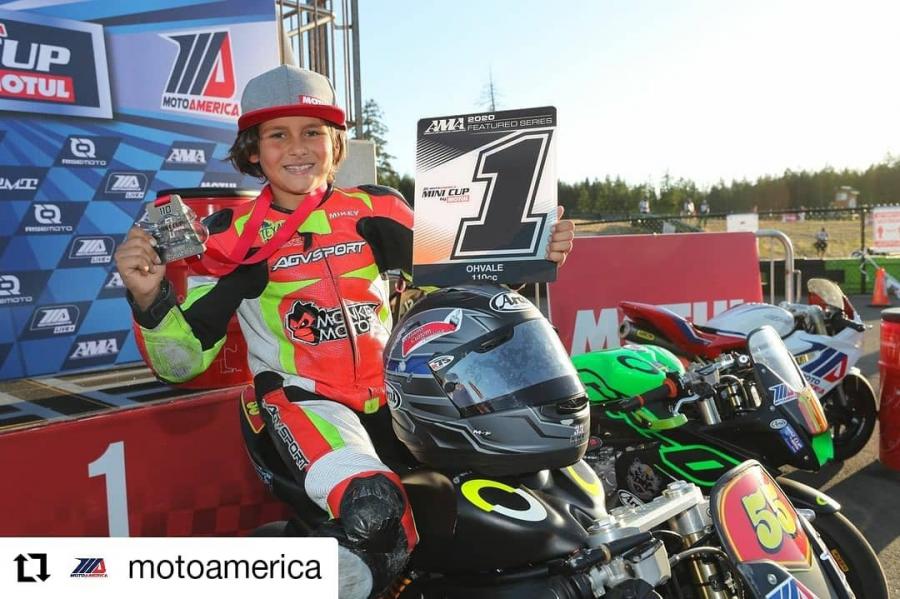 Joe Roberts and Cameron Beaubier immediately come to mind as they prepare to compete in the 2021 Moto2 World Championship, as does Garrett Gerloff, who will soon begin his second season in the Superbike World Championship.
In addition to these three racing in the world championship, Rocco Landers raced in last year's Red Bull MotoGP Rookies Cup. And now comes the news that 2020 MotoAmerica Mini Cup by Motul 110cc and 160cc champion Mikey Lou Sanchez will race in the Spanish National Championship next season.
Not only will Sanchez race in Spain, but according to his father Michael Sanchez, the entire family is moving to Spain to focus on Mikey Lou's career. But not only that, 10-year-old Sanchez, who hails from McDade, Texas, has joined the JPino Competicion Riders Academy and will compete in the Cuna de Campeones Moto5 championship, also intends to continue racing in the US as well, if his schedule will allow it.