This week we reported on the false start of SBK in Jerez where bad weather dominated the tests forcing the manufacturers to postpone work on the track. For the production-based series it will be an important year and among the big new features in the paddock there will also be Michel Fabrizio who after an absence of more than 5 years will return to the world championship in the Supersport category. The Roman rider will race on a Kawasaki prepared by the Motozoo by Puccetti team.
"I'm happy - Michel told us in an interview - I'm back to racing in the world championship and it's really nice. Honestly, I did not expect it but I have never stopped being a racer in my head ".
How did the idea of ​​Supersport come about? As we mentioned, you have been absent from the world championship tracks for many years…
"It was all very instinctive: on the 26th of December I was on the sofa and I was watching a series on Netflix, at one point I wrote to a friend of mine to check which teams were available in Supersport. He immediately thought I was crazy but he also told me that Puccetti still had a free seat, so I told him to give them a call. After 5 minutes, I received a message from Manuel and from there we texted all evening, let's just say that the series I was watching on the sofa I haven't finished yet. From there, we got organized in a few days and on 11 January I signed for them".
You will also find Fabio Uccelli who manages the Motozoo team…
"Yes, with him I won the Superstock 1000 with a Suzuki and so I was happy to find him again because I know that I will have a team that supports me first of all as a person and then as a rider".
But why Supersport? It is a very tough category with a lot of youngsters who want to stand out and then move on to SBK. Aren't you afraid of going up against them? Do you have a goal?
"Supersport is a category that I know well. In my first year I had alongside me names like Curtain, Chambon, Charpentier, Fores, Parkes. There are now 32 riders and big names like Cluzel, Caricasulo, Krummenacher and De Rosa. It will be a good challenge but in any case I am quite fit because I manage a track and every Saturday and Sunday the kids ask me to challenge them. Even there I have to bring out my experience because they weigh much less than me, it's fun. I have 22 races available and I'd like to win one, then we'll take whatever else comes my way ".
"In Italy we don't have many young riders, Spain is in better shape"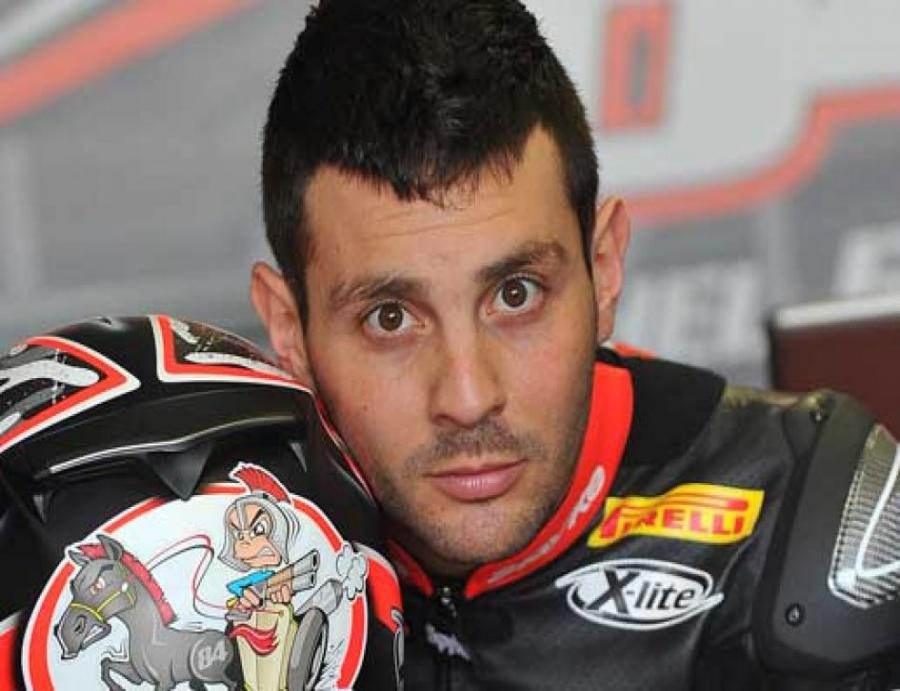 You mentioned your work with the younger guys which has been the focus of your activities in recent years. How do you see Italian motorcycling from this point of view?
"Yes, over the years I have done a lot. For three seasons I was the team manager of a Pre Moto3 and Moto3 team. Then I was a rider in the National Trophy, I went there to feel relaxed but there were La Marra and Perotti who were really strong, I was with a very private team from Rome, Nonno Racing and in any case we had our say. I really like working with the young guys and I don't want to abandon this thing. Next year I will still be with the team in CIV Junior, I have decided to have only one rider, Lorenzo Mellaro, who will race the Aprilia Challenger, a race series for 10-12 year olds. The problem is between 6-8 year olds, I don't see many guys on the track and this worries me because when we were racing there were 100 of us at that age every weekend. The Federation is working hard and I hope this is just a stalemate even if it is still a good period for Italian motorcycling".
A good period because many of our young riders are establishing themselves worldwide. Rinaldi, Bastianini, etc.
"Yes, Enea won the world championship and in 2019 Dalla Porta did it in Moto3. We have a lot of Italians in the world championship but they are already old, for the next few years I don't know who will arrive from down below and the Spaniards are in much better shape than us. Right now, as for real young riders, I would focus a lot on Bartolini and Surra, for the moment they are the only two who can make a difference ".
"In MotoGP without Marquez they remembered they were racers"
Let's talk a bit about SBK in general. How do you see the production-based championship? What does Rea's domination mean for the series?
"Rea is great, this year we will be brand mates even though I would have liked us to have been team mates. Seeing him win so many world championships and remembering all the battles we had against each other smarts a bit but he was the most consistent of all and he has deserved everything that he has won. For the rest, I must say that times have changed, once at Monza we had 120,000 spectators, there were Haga, Bayliss, Corser, big names. Now there are only Rea, Sykes and Davies, it is as if the big names were missing, let's put our hope in Rinaldi, Gerloff and Locatelli. Once we were all in a second, now the problem is from the fourth place downwards ".
MotoGP instead? The absence of Marquez shuffled the cards on the table. What do you think of the world championship won by Mir?
"MotoGP was a surprise. This year, after Marquez's injury, the racing neurons of everyone else woke up, before we could see that they already went out on the track defeated. I believe that once the unbeatable was out of the equation they all became strong, or maybe they were even before. Mir's victory was also totally unexpected, if they had told me in March I would not have believed it. "
So it's all the "fault" of the absence of the 8-time world champion?
"Just what he showed us at Jerez before getting hurt is the demonstration that if he had started from the garage in all the races it would have been fun, but it was " fun for Marquez , now it is "fun for motorcycling ".