A welcome confirmation and a young Japanese rider to dream big. With this combination, the Honda Racing UK Team will line up at the start of the BSB British Superbike 2021 season with a single mission: to aim for the title that has been missing since 2013. Ryo Mizuno will be alongside Glenn Irwin, a fair combination of experience and quality in which both will hope to continue with the good form shown by the CBR 1000RR-R last year.
Carrying forward the 2020 form
While in World Superbike it had to struggle a lot before getting on the podium, in the championship across the Channel the new Fireblade perfectly adapted to the technical prerogatives of BSB with a formidable double win in the opening round at Donington 'National'. Despite a small blemish at the end, the extra period of work behind them will guarantee the Havier Beltran-led team the hope of being able to build a 2021 full of success. After surprisingly saying goodbye to Andrew Irwin, it was decided to rely on the talented Ryo Mizuno alongside the reconfirmed Glenn Irwin.
BSB debut
The Kiryu native has been linked to the Tokyo manufacturer since the first steps of his promising career. Recently involved in All Japan Superbike (he finished in fourth place), the rider born in 1998 impressed in the land of the Rising Sun by virtue of his success in J-GP3 (Japanese Moto3) and J-GP2 (Moto2). For Mizuno it will be his outright debut in the Old Continent, knowing that he can race free from pressure. In addition to maturing from a personal point of view, the HRC protégé will have the opportunity to retrace the footsteps of another Japanese rider who marked the history of the category: Ryuichi Kiyonari, triple BSB champion with Honda Racing UK.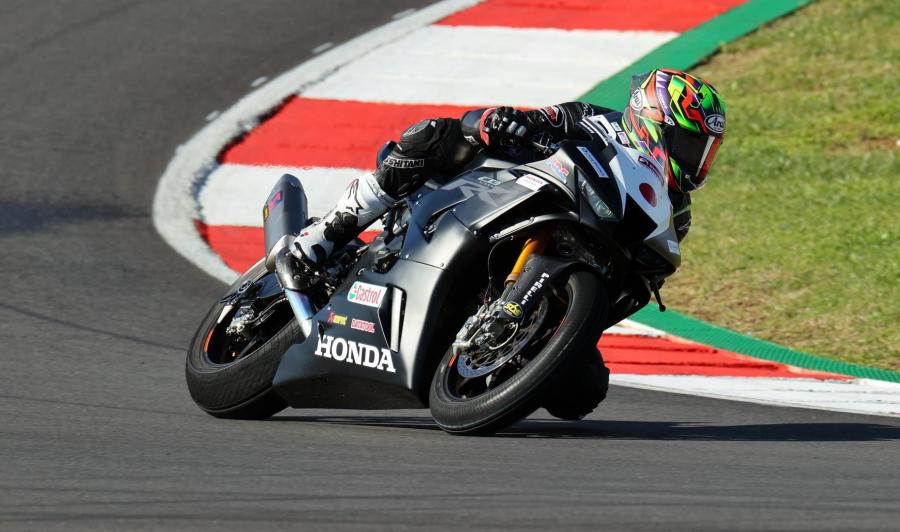 "I'm really looking forward to this new challenge, signing a deal with Honda Racing UK team to ride the new CBR1000RR-R Fireblade SP in the British championship – said Mizuno after the tests of December at Portimao - I can't wait to get started and hope to have a lot of success in front of our fans later this year."
Title Chase
Having finished 2020 in fourth position after having been at the top of the standings for lengthy periods of time, Glenn Irwin will want to start from where he left off. Top rider of the Honda Racing UK project, for the 30-year-old from Carrickfergus, 2021 will have to represent the year of the definitive assault on the UK top class title, without neglecting the full development of the bike. One win and five second places on his scoresheet certainly did not go unnoticed and the multiple North West 200 winner is well aware of this.
"I'm really happy to continue with Honda Racing – said Glenn Irwin - 2020 was a really refreshing year that perhaps brought success earlier than I anticipated. For 2021 we have extensive development to go through which for sure will improve our package further. We won't be making bold predictions from a results perspective, but as a team we know from the work carried out over the winter, we have a strong base to continue developing the Fireblade."