New bike and new team, this means that 2021 will have to be a year of relaunch for Andrea Migno, who concluded a season in the shadows in Moto3 with the Sky Racing Team VR46. The Mig has joined the Snipers team, with Mirko Cecchini, replacing Tony Arbolino and alongside Filip Salac. After a "life" spent riding the KTM, with which he scored only 60 points in 2020, Migno has now switched to the Honda, a bike he has never tried in his career and which he hopes will be the right one to fight at the top and play his cards with Snipers. Does this challenge however look like being the 'Last Chance Saloon' in the world championship for the Italian rider?
"I hope not - Andrea Migno told us - My goal is to improve and I also have a lot of motivation since I will be in a new team and on a bike, the Honda, which I have never ridden before. I think the first outing with the new bike will be at the end of February in Valencia, from there we will start to get serious even if this year Covid will still be in command. I would like to play a leading role in the championship but in reality we don't know what will happen. At the moment I want to concentrate on the world championship, my goal is Moto2 but making plans is not my strong point since I said the same thing at the beginning of last year. "
How did the interest of the Snipers team come about? Is everything related to the Sky Racing Team shutting up shop for the Moto3 category?
"I am managed by the VR46 Riders Academy and therefore I stick to their market movements. The announcements came around the same time but I had already decided to go to Snipers. They have always been a team to follow and I am very happy to be able to work with them. In 2020, of course, I got along well with the Sky Racing Team, unfortunately, however, I did not achieve any decent results. I was never consistent, even though I was fast at times. I've always felt good with Pablo Nieto, I don't know if he does something special because in reality we riders don't have much of a  relationship with the team manager, we work more with the crew chief and with the mechanics ".
"A clash between Rossi, Morbido, Pecco and Maro on the last lap? I would be happy in all cases"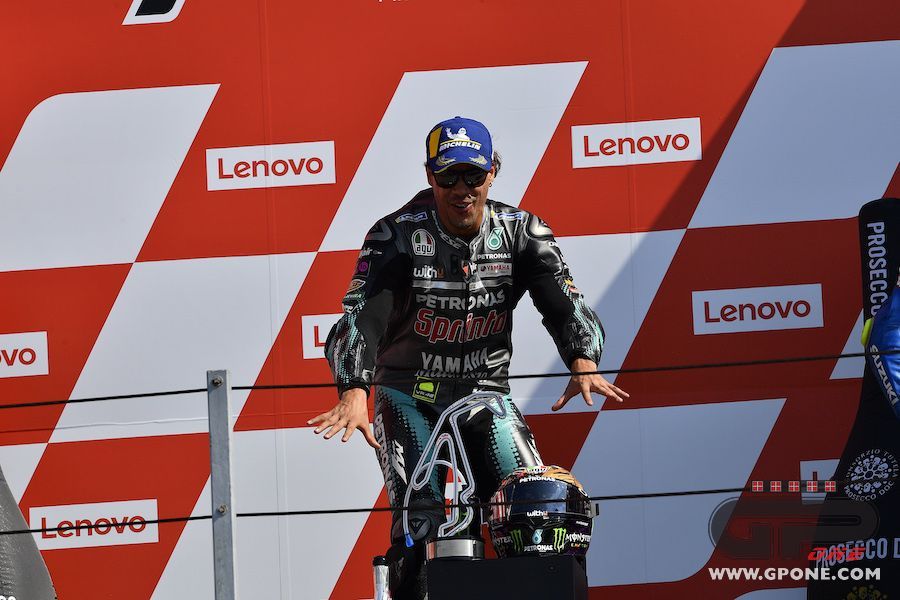 You mentioned the Academy: one of the best scenes of 2020 was seeing you celebrate Franco Morbidelli's victories in MotoGP. What does it mean for the Academy riders to see one of you succeed in the top class?
"It's a really great feeling, we are friends who see each other every day and I really like celebrating their successes. Obviously I hope to be celebrated one day too but for now it's really nice to rejoice for them, seeing them win is like when your favourite team scores a goal".
There will be a lot of of you in MotoGP next year: Valentino, Morbidelli, Bagnaia and Marini. In a last lap with the four of them in a scrap and fighting for the victory, who would you support?
"It would be a big problem to have. I don't know who I would cheer for but I would certainly be happy anyway, because we are all friends. This year at Misano it would have been great to see Valentino also on the podium together with Franco and Bagnaia.
"Now even the last rider on the grid is a professional"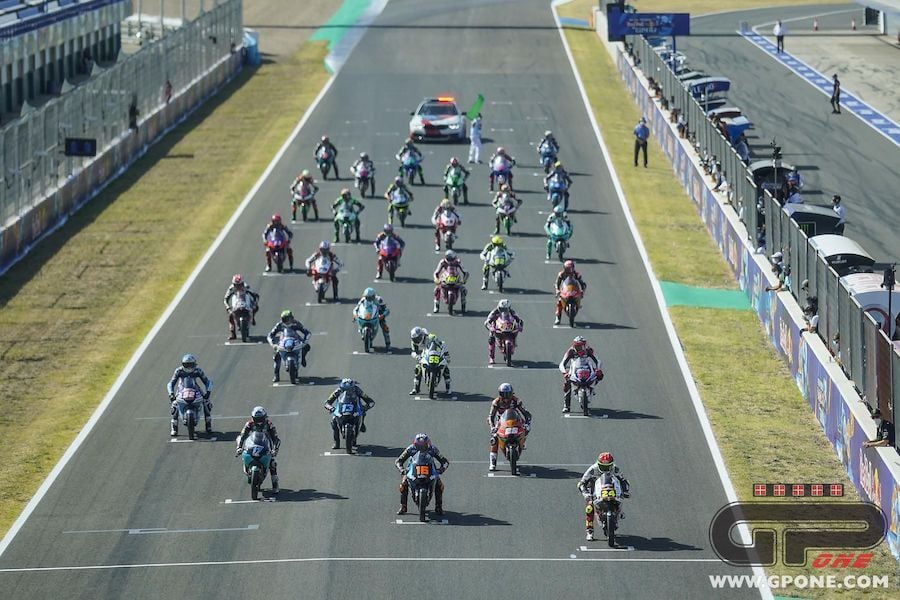 Your first Moto3 race was in 2013. How much has the category changed in these 8 years?
"Really a lot. Before there were a lot of bikes and therefore of different levels, but now there is balance. Another thing you notice is that all the riders are professionals, even the last one on the grid trains to the maximum and consequently the level has really risen a lot and to fight with certain riders one is forced to go over the limit".
One topic on which you have always made yourself a spokesperson is that of the regulations and safety on the track, especially as regards your category. In the past season, Moto2 and MotoGP also had controversy and problems with the race direction. What do you think about that?
"Yes, there has been controversy over regulations and safety over the course of the season but in my opinion it's all linked to the competitiveness and the balance between the bikes. Even in MotoGP there are now races in groups and this raises the difficulty for those who have to make decisions. It is not for me to say what should be changed, we will see if there will be any improvements".