The big surprise of the year in the Superbike paddock was certainly Michael Ruben Rinaldi who managed to win at Aragon with the GO ELEVEN Ducati during the season. The victory in Spain and a series of very convincing performances by the rider from Romagna convinced the Aruba and Ducati bosses to promote him to the factory team, replacing Chaz Davies who will race in GO ELEVEN in 2021. Michael was a guest of our Live show (you can see it above), here's what he told us about his promotion to the official team.
"I am celebrating my birthday in a few days' time, but I have already unwrapped my present and it is the chance that Ducati and Aruba have given me to join the factory team. I am a young rider, I have a great desire to grow and to reach my goals. I knew Aruba was keeping an eye on me but I tried not to think about it and keep going fast on the bike. Then came the call from Cecconi just before Estoril. I would have been fine in GO ELEVEN too but this opportunity is a dream ".
In 2021 you and Chaz Davies will, in fact, swap seats and a comparison between you will be inevitable. What do you think about that? Why did Aruba and Ducati choose you?
"All this happened thanks to the victory in Aragon, the podiums and the good performances with the GO ELEVEN team. Aruba has always believed in me since Stock1000 and in 2020 I knew it would be my last chance, so I played things well. Chaz will have a great time in GO ELEVEN and will have all the official material, just like me and Scott. I believe that Aruba has seen the possibility of growth in me, Davies has been with them for 7 years, has had his chances and will remain in the hearts of the Ducati fans".
What was it like joining the factory team and testing the bike?
"In 2020 I used the 2019 bike while next year I will have the 2021, which I have already tried (in a hybrid version) in the tests after Estoril. I know all the guys on the official team, I've always been the outsider who went to cause trouble in hospitality. Being in the factory team is an important step forward from a technical point of view and when I got on the bike for the first time I realized the difference. I can't wait to get started, I get along well with everyone and I'm sure it will be the same with Redding. "
"I don't want to be a bad copy of Bautista"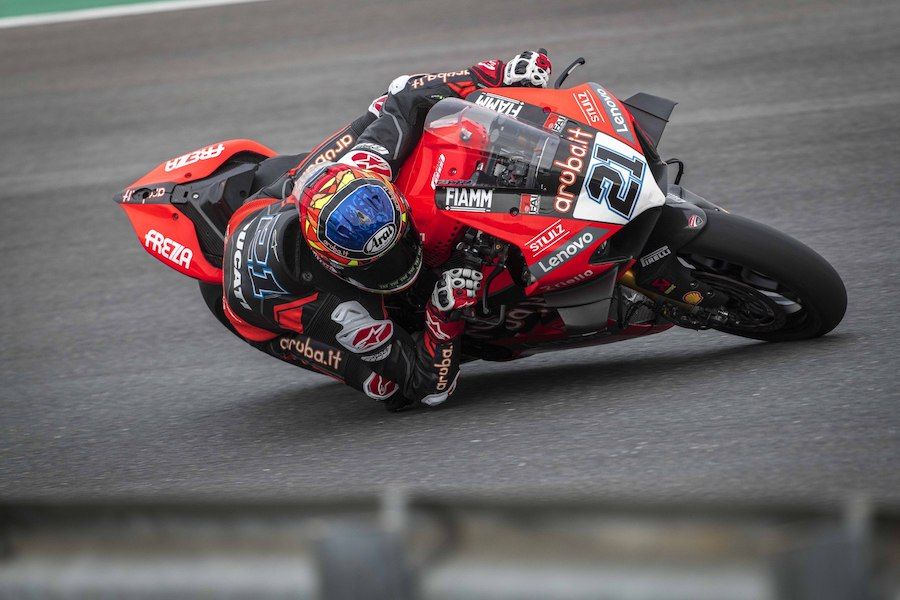 You and Scott Redding are two very different riders from a physical point of view, as were Bautista and Chaz Davies. Is the V4 a bike suitable for everyone?
"With the V4 four of us have won races and we are split into two groups: the small guys and the tall ones. Bautista is physically similar to me and he is the one who has won the most with Ducati. Obviously I've seen his data but then I had to go my own way because if you focus too much on another rider you become a bad copy of him and I didn't want that. I took some ideas and it is normal that Scott Redding or Chaz Davies cannot ride the bike like me or Bautista, there is too big a difference from a physical point of view. I believe that the V4, however, can be successful with more riders, then we'll see who wins the most".
Michael, in a few days' time you will turn 25 and next year you will be on the factory team. Locatelli is one year younger and he will also be in the official Yamaha team together with his peer Razgatlioglu. Then there are Gerloff, Nozane and other young guys. Are we witnessing a generational change also in SBK?
"I believe that this process is taking place throughout the world of motorsport, perhaps in SBK we still don't see it much because the average age is higher than in MotoGP, but that's normal. We young guys have a bit more madness, but even being 34/35 years old has its advantages from the point of view of experience. Locatelli will join an official team in 2021 immediately after Supersport, it could be a double-edged sword for him, he will have to manage everything well ".
"Rossi is my idol, Dovizioso a friend"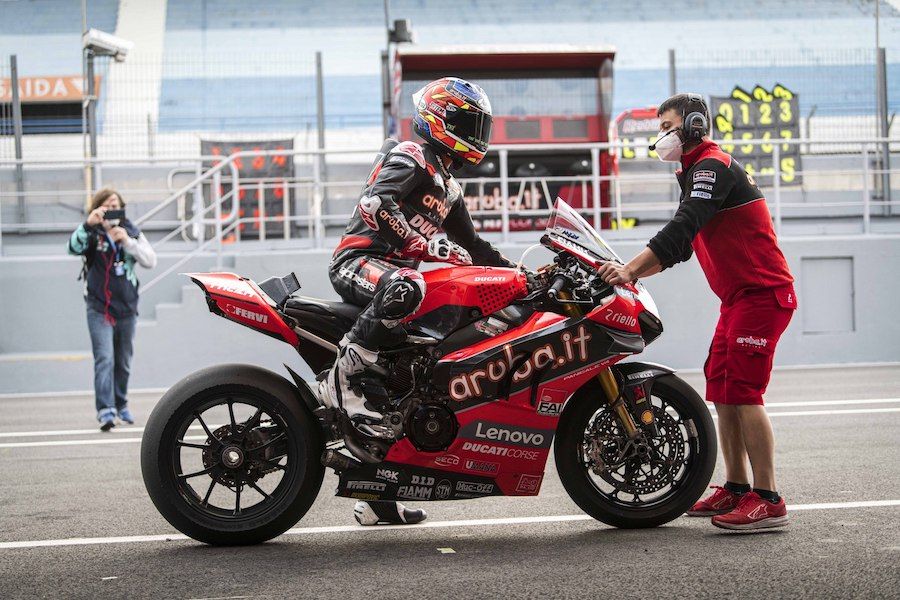 Your race with the number 21 on a Ducati, obviously the reference to Bayliss is evident, you chose that number in his honour. Who are your idols?
"I've actually had #21 since I was a kid. I use it because I was born on December 21st and when I arrived at Ducati everyone asked me if I was sure if I wanted to keep it because it was Troy's number. When I saw him at WDW I asked him for permission, he told me I was good to go and use it. As a child my idol was Valentino Rossi, now I know him and every now and then I go to the Ranch to train with him and with the Academy guys. In Ducati I also got to know Dovizioso, we became friends and we train together with motocross. He taught me a lot, nothing in particular, we have different characters and being close to him helped me to grow both from the sporting and personal point of view ".
You mentioned two MotoGP riders, what do you think of Marquez instead? Will he be able to return as before?
"Rather than wondering if he will return as before, we should first of all ask if he will return. He was really unlucky with this injury but he is still young; if he can get back on track he can still win, I feel sure. He is a phenomenon and he will bridge the gap with the others. I wish him to come back and also to be able to use his arm as before, especially in everyday life, not only on the track".