It seems that everything is finally ready for Voxan to try to achieve the speed record of an electric motorcycle.
Here is their latest message on twitter.
Here we go! We're on our way back to Châteauroux airport (France) where we will try to set new world speed records with Max Biaggi. Stay tuned from Friday to Sunday! And in the meantime, enjoy this behind-the-scenes video from our last test sessions.
"Questa sarà la nostra terza volta sulla pista dell'aeroporto di Châteauroux - ha detto Max - Le prestazioni nei test di giugno e agosto ci hanno dato fiducia. Siamo più che pronti. Questo fine settimana, se la pista è asciutta e i venti laterali sono leggeri, riusciremo a battere diversi record. Non vedo l'ora di riportare questi titoli a Monaco e alla squadra".
"The whole team has been ready to take on these world records for several weeks - replied Gildo Pastor, President of Venturi - So instead of waiting to find out whether we will be able to ride in Bolivia in June 2021, I have decided to make the attempt now, on the track that's both best suited and closest to our base in Monaco. If the weather conditions are good, we will be able to collect some records. It will be a fine way to mark 20 years of the Venturi Group."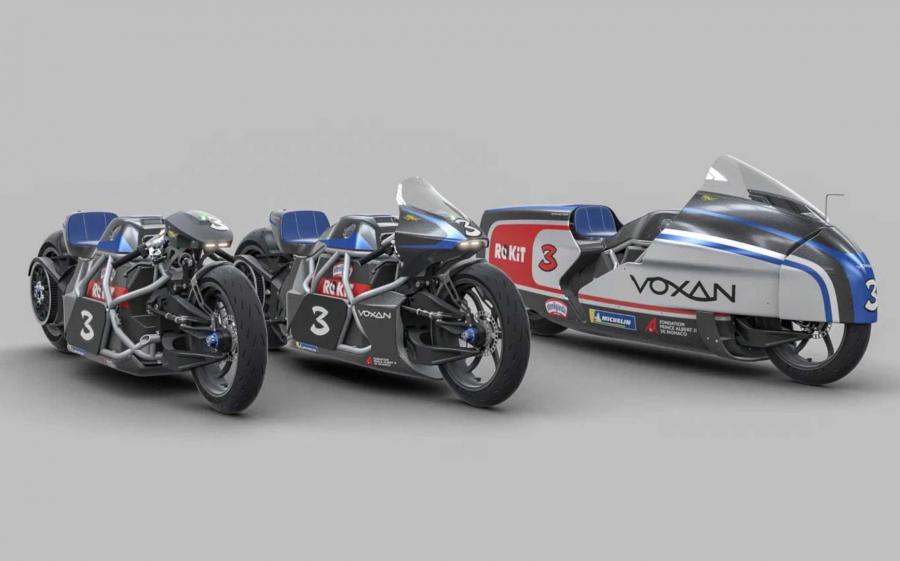 Voxan and Max Biaggi will hit the tarmac with both the semi-streamliner and non-streamlined Wattman (see photo: on the left, the non-streamlined Wattman; in the centre, the lighter version of the semi-streamliner Wattman (used in case of side winds); and on the right, the fully decked-out semi-streamliner Wattman).
Each 270 kW (367 CH) machine will attempt to set the stopwatch alight over the following distances: ¼ mile, 1 mile, and 1 km – each time from both a standing start, and a flying start.
In six of these categories, no official attempt has ever been made before, and so six new records are guaranteed. In the remaining six categories, there are records to be beaten. The target speeds vary considerably. In the semi-streamliner category, for example, the speed for the ¼ mile is 87 km/h, whereas for the mile the figure is 329 km/h.