Quiet everyone, Petrucci is speaking! He did it on the track, something that he does damn well, especially when the rain accompanies him. It was a victory in Depeche Mode style, 'enjoying the silence', outdistancing those who saw him as finished, washed-up, ready for Sunset Boulevard. A Ray of Light on Cloud #9, the same clouds in which Dovizioso got stuck, half happy (perhaps even less) about a handful of points, knowing that they could and should easily have been more.
A day to remember for Alex Marquez, finally free of being compared with his brother, happy for a wet-weather but in no way lucky podium. If anything it was fully deserved, like that of Pol Espargarò, who can have some say in the matter… when he does not crash. Something that Valentino and Rins failed in, both ending up on the ground, and not only in their morale.
Someone who is 'Flying Like an Eagle' is Celestino Vietti, victorious and happy, like Sam Lowes, who had almost forgotten those emotions. Finally Jordi Torres, who arrived at Le Mans with little hope and left as MotoE world champion.
THE GOOD – Master of the Rain in name alone, Danilo Petrucci had actually never won in the wet. Until yesterday, when he kept a starboard tack, in the midst of the rocks, the MotoGP newts and a myriad of bad thoughts. The end of his story with Ducati seemed to have been lost amidst tears, regrets and anonymity, but this win drove them away. Petrux took his revenge, silenced all the gossip and his own fears. Welcome back Danilo!
THE BAD - The Race Direction introduced a jump start behind the Safety Car. The experiment, with Joe Roberts as (unaware) protagonist does not seem to be particularly successful. It would be hilarious if it weren't so unfunny...
THE UGLY - Unless you can come up with a diabolical strategy to avoid notching up the kilometres on the remaining engines, ending up on the ground a few dozen metres from the start is never a good idea. Especially when your name is Valentino Rossi and you could write an encyclopaedia about racing stuff. For the moment, his list of mistakes, or bad luck, is the only thing that is getting longer. Call them what you like, the result doesn't change.
THE DISAPPOINTMENT - He almost got onto the podium, he made up some points, he is a little closer to Quartararo. All that, but an opaque performance, no light, fantasy or a pinch of wickedness. Andrea Dovizioso leaves Le Mans in a better position than the one in which he arrived, but where is the rider who has given Marquez such a hard time? He must be there somewhere, hidden in some recess of his mind, his leathers, his Ducati. It would be nice to have him back in time for the last 5 races.
THE CONFIRMATION - One race less, a few points more. For Fabio Quartararo it might not be a race to remember, but the World Championship is also won with placements. In the most difficult of conditions (for him) he won the sprint race against his direct rivals. It was a dirty job, but Fabio did it.
THE MISTAKE - While waiting to see if his braking move that messed up Dovizioso's plans was a masterstroke or a miracle, we can say that the crash was a disaster. Alex Rins had shown that his Suzuki was not allergic to water like Mir's, but playing 'Let's Go Surfing Now' when you are lying on the asphalt does not gain you any points for the World Championship.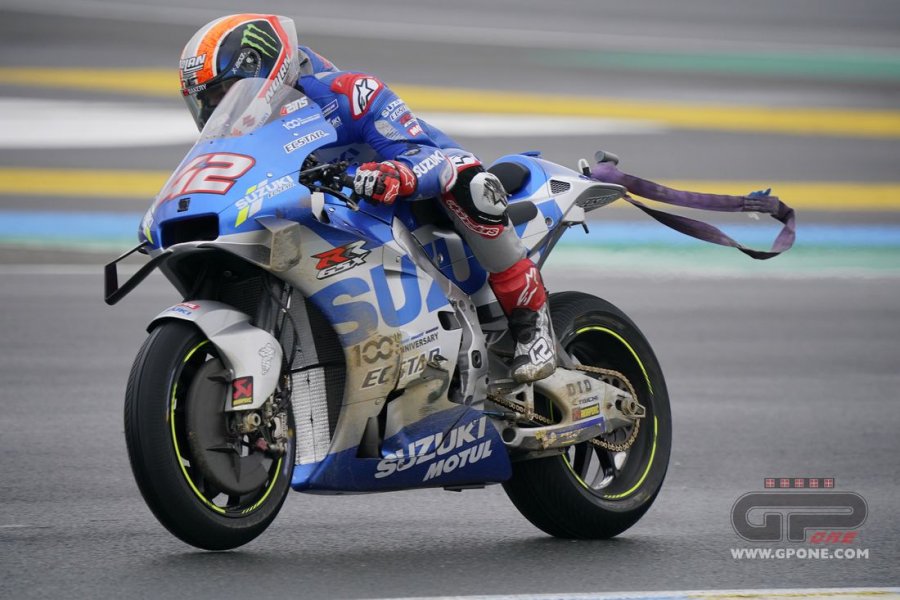 THE SURPRISE - Are you surprised to see Marquez on the podium? Yes… if it's Alex, if he's making his MotoGP debut with the most unpleasant bike of all, if it's his first race in the rain. Don't expect us to say that he raced like his brother because he didn't. He raced like Alex, a rider who has won two World Championships and who does not need any contacts in high places to stay in the premier class. With all due respect to his surname…
THE PASS - Only one, but at the right time and in the right place. Timing is a quality for Celestino Vietti, who capitalized on the mistakes of the others without making a single one himself. A strategic victory, as if it were easy to keep your nerves in the chaos of Moto3. He succeeded, he won and any thoughts about winning the title are not so idle after all...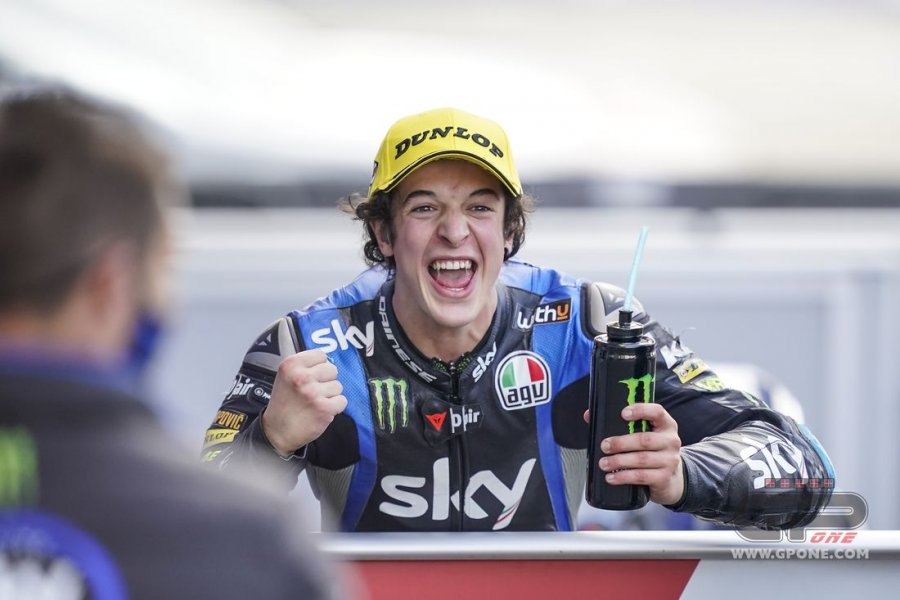 THE CURIOSITY - Four years without winning a race, that's how long Sam Lowes' fasting has lasted. Just as well he didn't lose his appetite...
I TOLD YOU SO - "The conditions will improve on Sunday". Who said weather is an exact science?