A little more than one month after Marc Marquez's last public appearance – practice for the Andalusia GP, at Jerez, on July 26th – we have gone from the photos of Marc doing physiotherapy with his right arm entirely free and, apparently without any large bruises, to the one published in recent days in which he appears with his arm protected by a Robocop-style brace.
What has happened between the first image and the last?
What has so drastically changed the health and recovery of the fractured humerus of the eight-time world champion, that he initially showed himself training with weights and then forced into wearing a brace?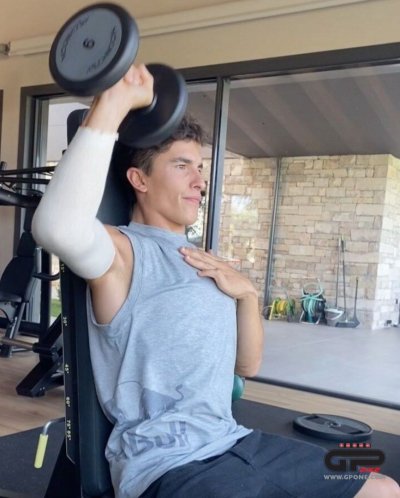 We simply do not know. The only official communication we have received was that of a domestic accident. The accidental opening of a window, a large window, it would seem, which in some way led to a wrong movement that resulted in the plate that held the fractured humerus together being broken.
Obviously, in a motorcycle as well as in human physiology, there is always the final straw that breaks the camel's back: an overrevving of an engine, too many kilometres in a component that causes it to stress-break.
After all, our body is a machine. A wonderful and special machine that repairs itself and is even able to modify itself according to individual needs with training.
While for an engine you need a design engineer and new parts, for us mere mortals the Supreme Engineer has thought of everything.
Do you need more speed? Then race, because physiology will take care of improving the oxygenation in the lungs and muscles, even making them grow and change as needed depending on whether you need pure speed or endurance.
The Supreme Engineer has designed us well, but we have limitations
Of course, we are well-designed but we also have our limits, limits that obviously even a particularly successful project like that of Magic Marc came up against after his unfortunate accident at Jerez.
So today, almost on the eve of the Misano GP, in what could have been the third, or even the fourth GP since his return from the accident, we have to wonder when the boy from Cervera will be back in action.
In his last communication he spoke of a couple, or even three, months. But starting from what date?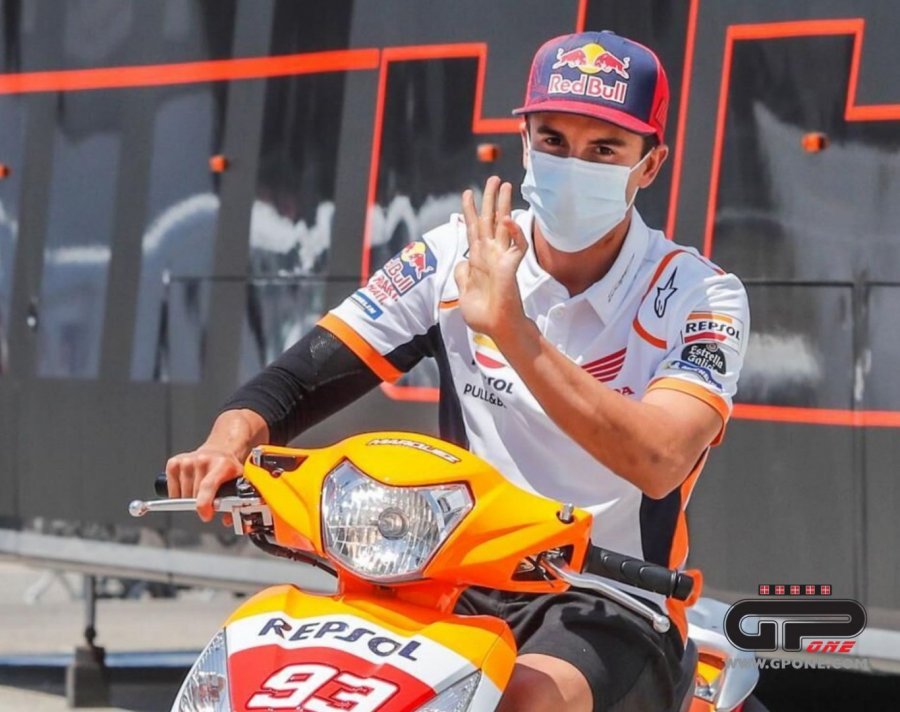 A return at Aragon, to have time for development
In fact, if we are talking about the Andalusian GP, ​​two months will expire at the end of September, allowing him to even return for the French GP on 11 October. Not in contention for the world championship, of course, but still in time to give indications about the development of the Honda RC213-V 2020 which, we remind everyone, will have its engines frozen like all the MotoGP bikes (excluding KTM), but certainly not the chassis.
Should, on the other hand, Marc want to decide on a possible date more calmly, it might be the double-header at Aragon. Which would also give him the possibility, on the same track, to be able to analyse any evolution. So, we are talking about October 18 and 25.
After that there would be another double-header, at Valencia and then the final show-down in Portimao on 22 November.
Five absolutely essential races to overturn the situation in view of 2021. Especially because, we wish to point out, there will be no further tests this year…