For the riders it has been a two-week break, but for the testers it was days of work. Ducati, Honda, KTM and Aprilia have been in Misano in recent days for tests before the two Italian Grands Prix. For the Noale manufacturer there was Lorenzo Savadori, who is pursuing the development of the new RS-GP.
"They were two positive days, it was the first real test with the 2020 Aprilia RS-GP - he said - The sensations are improving more and more, as is my understanding of the bike, the tyres and the category. I immediately noticed that the new bike is a significant step forward compared to 2019, it goes better ".
Was there anything that particularly surprised you?
"The new bike is quite different and has improved in all areas, from the position in the saddle, to the braking, to entering and exiting corners, it is a significant step forward. There is no point that prevails over the other ".
The 2020 RS-GP is a totally new project and good results were achieved in the first races; how do you see the future?
"I see a bright future. The lockdown did not help us, because this bike was born well but unfortunately, we could not lap very much and we need to do kilometres. Despite this, in the first races we have been improving ".
Could Misano be a good opportunity?
"It could be a circuit where we can do well, we have a lot of data and information, also thanks to the tests in June. We will certainly see some steps forward, even if as we all know the level is very high in MotoGP, there are still a few more kilometres to do but I am confident ".
There is a lot of talk about tyres in this championship, what is your impression?
"I'm still in the process of adapting to these tyres, I'm starting to get to know them better. They are very performing tyres but you need to understand their strengths to be able to make the most of them. But I never tried the previous ones and, moreover, coming from SBK I have to adapt 360° to this category".
How is your adaptation to your role as a MotoGP test rider?
"It's a really tough role but it gives me a lot of motivation because I like learning new things. Clearly, I'm still in a phase where I have to learn, but I'm already understanding a lot more things and dynamics. In my opinion we're doing a good job".
How difficult is it to abandon the role of rider to become test rider?
"My nature is that of a rider and being a tester is different, but it is a job that makes you improve, even from a personal point of view. I was used to looking only at performance, but now I have to concentrate on doing a job aimed at the riders. I feel good in the shoes of a tester ".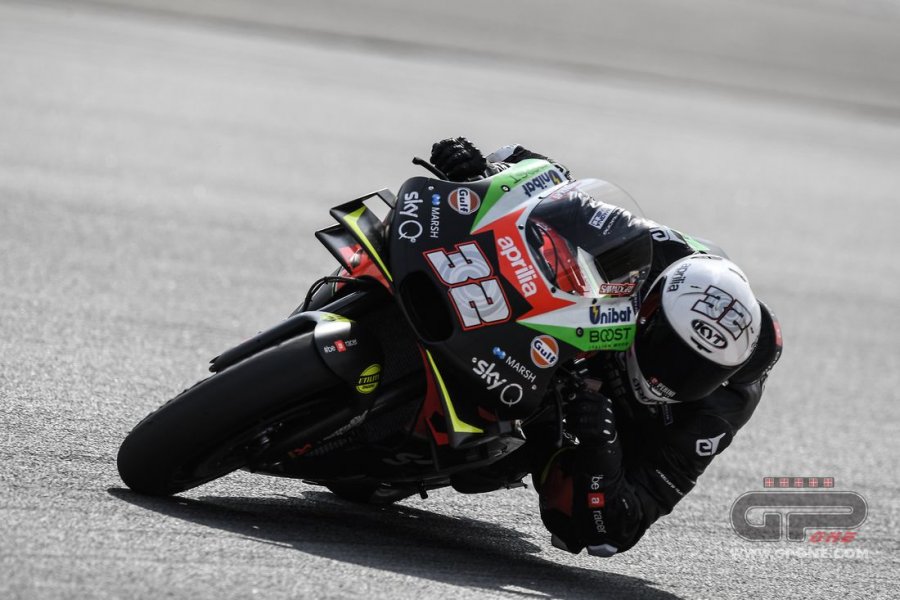 In a normal season you could have done at least some wild cards ...
"On a scale of 1 to 10, my desire to race with Aprilia in MotoGP is 11! (laughs) Of course I'd like to, there's no point beating about the bush, but I don't know if there will be a chance, at the moment we haven't talked about next season. In 2021 I would like to race, but I still don't know anything clear about my future".
What do you have to say about this year's MotoGP championship?
"It is a very unusual season, starting with the double races on the same circuit, and exciting. It is difficult to make predictions. Each race is different from the others and the riders have different problems ".
A hypothetical euro on who would you bet?
"On Dovizioso, not only for his experience but for his speed".