They are both aggressive riders, Pol Espargarò and Johann Zarco and in the past both have been criticized by some of their colleagues, but in the case of the collision involving them in the Czech Republic GP it is really difficult to accuse them of incorrect riding.
As you may recall, Zarco was penalized with a 'long lap' penalty for causing Pol's crash at turn 1 on Lap 10 of 21.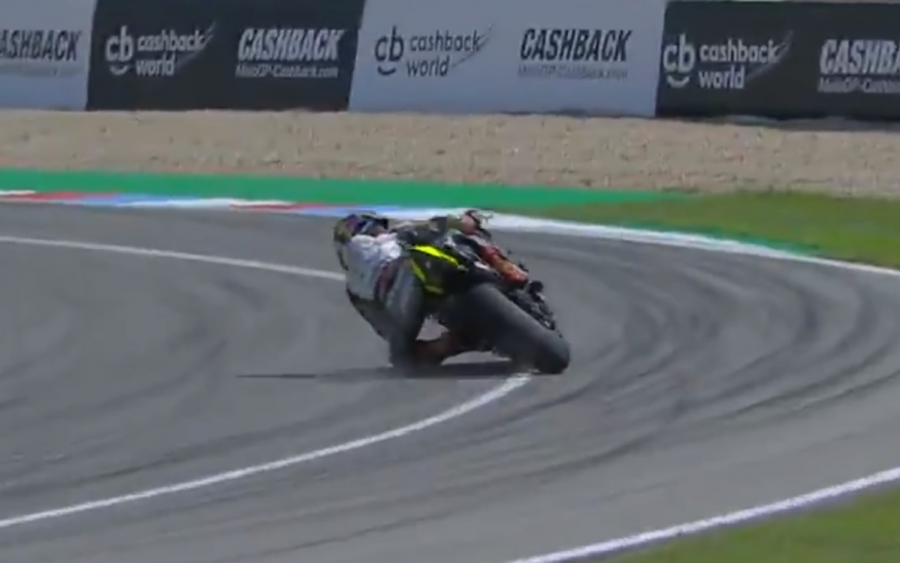 A penalty faced by Johann with an incredible cold blood, as he was leaning over at the limit of the white line in a dirty and therefore very slippery part of the asphalt.
Thanks to this move the Frenchman did not lose his position and the youngest of the Espargarò brothers did not hesitate to lay the blame on him.
"He wanted contact, he was looking for it and he pushed me away. He forced me to crash. The penalty wasn't enough," Pol said.
Zarco's response was as cold as his riding style.
"He went wide and I tried to enter the space, I think I went in quite well", he commented with an ironic vein that not everyone understood.
In any case, in less than two days the two will find themselves back on track, this time on the very fast track of the Red Bull Ring, on paper favourable for both Ducati and KTM…and their blood is still boiling.
​"In our opinion, it was a totally wrong decision by the Race Direction - was the opinion of Paolo Ciabatti - Pol Espargarò made a mistake. It was the first corner after the riders crossed the starting line and both saw the signal in the pits. So, Pol knew that Zarco was zero seconds behind him. And he made a mistake. In the end he went wide. And Zarco went inside, his normal line. When a rider goes wide and has to come back on the normal line, he should look, because he's not alone on the track, and he's seen the pit board for sure. So, we can't figure out what Zarco's mistake was. He was on his line, he was inside, and he couldn't brake because he was very inclined, and Espargarò came back wide and went in. So, for us the mistake is Espargarò's, and he should have been penalized, not Zarco who was doing a fantastic race, and he would have finished in second position. "
 On the same position as Ciabatti, was the former Ducati rider Casey Stoner, but obviously Pol Espargarò felt robbed of a great opportunity.
"I'm really frustrated because I don't know if the chance to win a race will be repeated in the next races. Things like that happen maybe only once a year. I had it and they eliminated me. Let's hope we don't have any big problems in Austria and we can fight for the win there too. But I feel like I have missed a great opportunity or they took away a great opportunity from me. It was simply unfair".
At the Red Bull Ring Pol and Johann will cross fairings once again…. Let's hope more calmly this time.