The first round of the BSB British Superbike season shows no sign of ending. After having made contact with Josh Brookes in the third to last lap of Race 3, the Race Direction decided to disqualify Andrew Irwin, and not only that. Besides losing the second place obtained on the track, the Honda Racing UK rider will have to start from the last position on the grid in Race 1 at Snetterton (August 21st-23rd).
Andrew Irwin made his UK top class debut in the second half of 2018 at the PBM Ducati, replacing Shane Byrne. Spending last season at Honda Racing UK, despite his success at Snetterton, the 25-year-old from Carrickfergus had made a negative impression on two occasions. The first in the opening round at the Silverstone "National", the second in Race 2 on the legendary Cadwell Park track. On both occasions, at the expense of Scott Redding, who became champion at the end of the year.
Despite Redding's move to the World Superbike, Andrew Irwin was once again involved in a contact with one of the VisionTrack PBM Ducati riders. This time, Josh Brookes, 2015 category champion, got the worst of it.
Both were fighting for second place in the last race of three scheduled. The twist came with three laps to go when, exiting the Redgate corner, Andrew Irwin went too far in wanting to respond to the Australian rider's overtaking. Brookes ended up hitting the protection barriers, fortunately without particular consequences.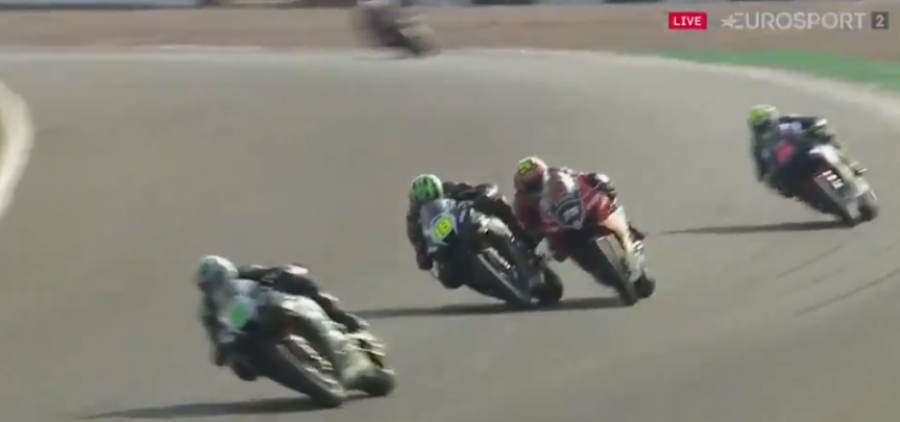 Due to this episode, Andrew Irwin lost his second place, along with three penalty points which, added to the three received in 2019 after Cadwell Park, means that the Honda Racing UK rider will have to start in last position in Race 1 at Snetterton.
Because of this decision, the new Race 3 classification moves Glenn Irwin up to second place with Jason O'Halloran (McAMS Yamaha) completing the podium. His brother Glenn also took advantage of the opportunity to take the lead in the riders' championship with 60 points: ten lengths clear of Andrew and 14 points over Tommy Bridewell, winner of Race 3.
Share