The two scorching hot Grand Prix races on the Jerez track have been archived, and the MotoGP is on its way to the Czech Republic. Michelin's technicians should not expect big surprises this time, because the race was confirmed on the original date.
The Czech circuit will be a great testing ground for the new rear tires, with a design that alternates uphills and downhills, great braking, and acceleration. As per regulations, there are three options available: soft, medium, and hard compounds with a symmetrical construction for the front and an asymmetrical one (the right side is harder) for the rear.
In case of rain, rain tires will have soft and medium compounds (also, in this case, with a symmetrical front and an asymmetrical rear).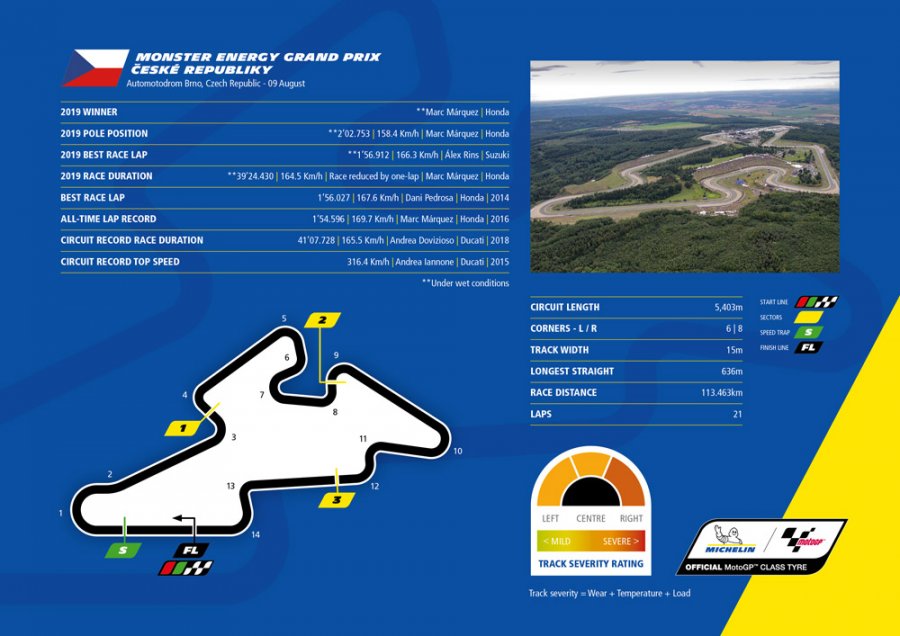 "Brno is usually the circuit where we go after summer break, so it'll be unusual to be there as the second track of the season," Piero Taramasso, Michelin's manager on the competition fields, commented. "All the health protocols that worked very well in Jerez are still in force in Brno, so it'll seem strange to see the large areas around the track without people on the day of the race, but we're determined to put up a good show for all the fans who watch from home."
"We had a good start to the season in Spain. We broke some records, and the new tires performed really well in extreme conditions," Traramasso continued. "Brno is a wide track and with a lot of accelerations. It needs a lot of grip from the rear to give the riders the best possible traction. That's why our new rear tires were designed, so it'll be nice to see them in action on a circuit that is ideal for their characteristics."
Share